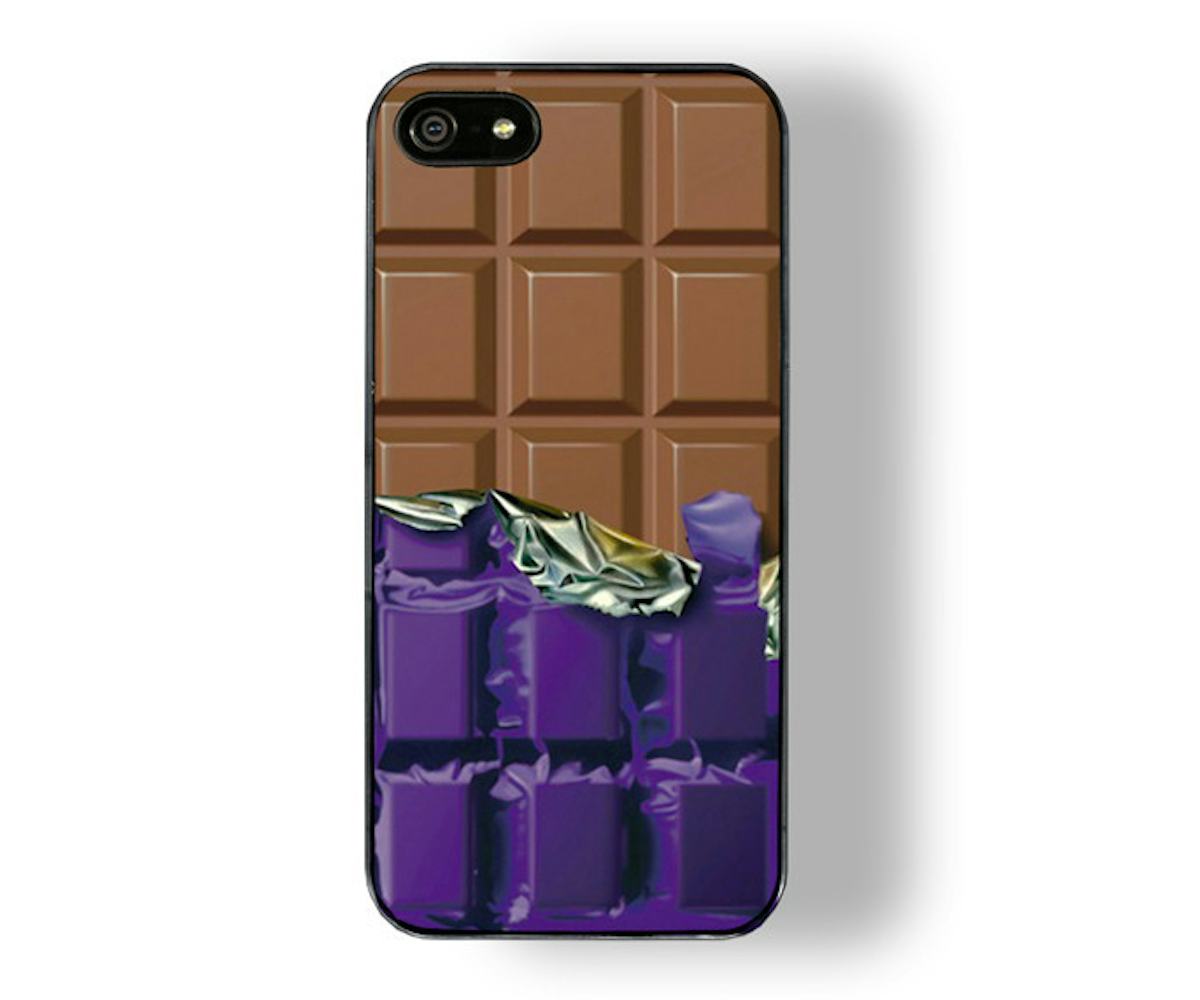 editor's pick: bite me
finally, chocolate that doesn't melt in your hand.
I was on a photoshoot a couple weeks ago and it was that time in the afternoon when you really, really need a snack. Across the room I noticed someone had started to open a bar of chocolate and left it out on a table. Perfect. I strolled over casually so as not to seem like a complete freak. When I went to break off a square I realized that the bar of chocolate I was so excited to eat was in fact an iPhone case.
At first I was bummed, but then I realized it was kind of genius. Trick your friends by getting your own Zero Gravity case here (and if they insist on the real thing, check out NYLON's guide to the best independent chocolate brands out there).