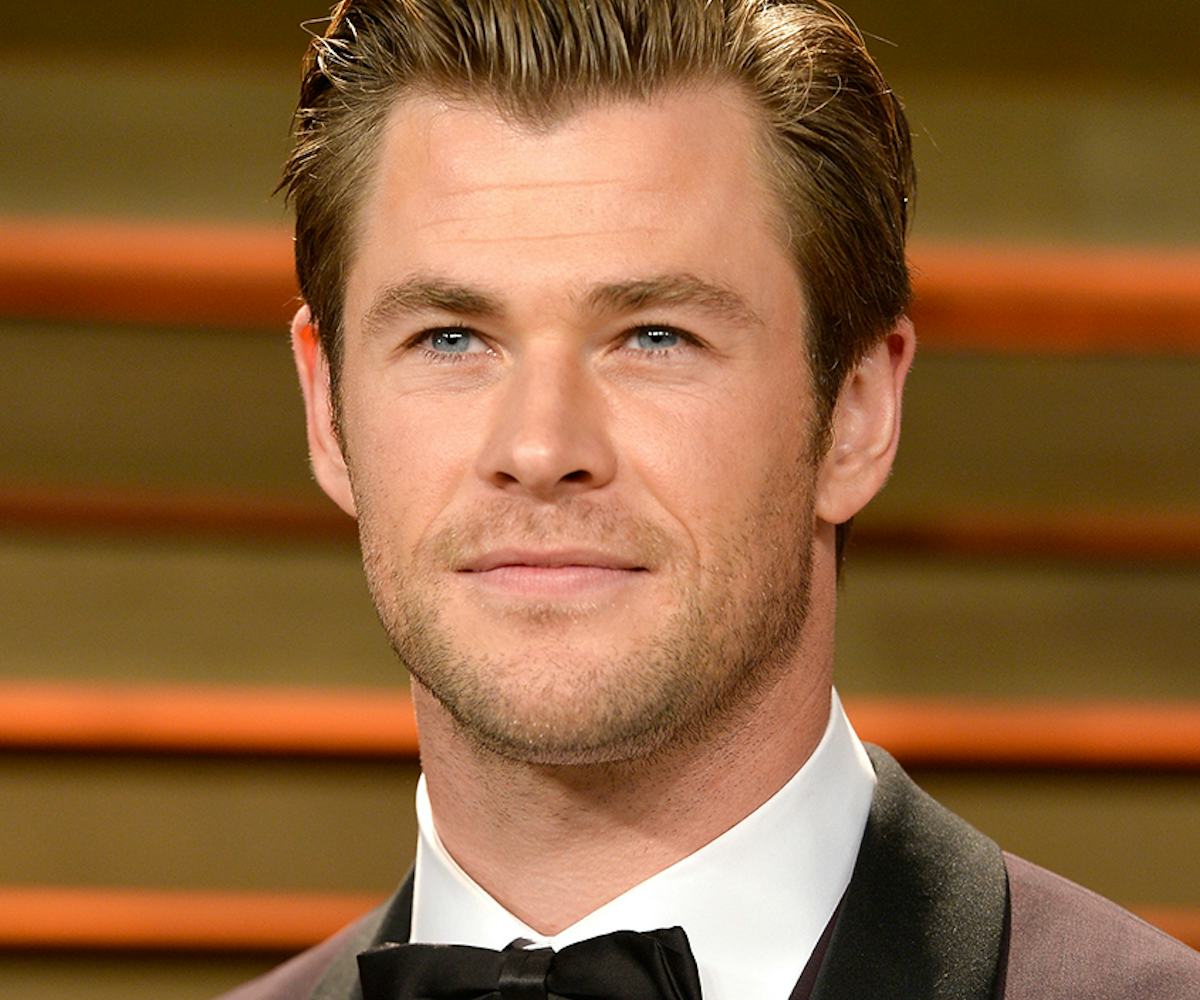 photo via getty images
chris hemsworth is the "sexiest man alive"
but you probably knew that already.
Each year People Magazine goes through the hottest men on earth (tough job) and eventually lands on one who they name as their "Sexiest Man Alive." Although we don't know the exact process that goes into choosing who gets this title, we're guessing that it involves a lot of latenight debates backed tons of scientific research (hehe).
This year, the magazine has named Chris Hemsworth as 2014's "Sexiest Man Alive" and we're not complaining. The Thor star, who often plays characters who take down the bad guys, totally deserves bragging rights (not like he will brag about it, though). Besides knowing Hemsworth for his chivalrous characters, you probably also know that he's the older brother of Liam Hemsworth (Miley's ex) and that he is a total babe.
But here's what you might not know:
1.) He's Australian so he has an accent. Enough said.
2.)  He has a signature dance move that includes a spin.
3.)  He is so dedicated to his role as Thor that he gives up pizza in order to put on 20lbs of muscle to play the superhero.
4.)  His perfect day consists of playing with his three kids on the beach. (Awww).
5.)  He plans to use his new title to skip out on housework like doing dishes and changing nappies.
As for number six? Well, we're hoping that will be something involving his love for visiting NYLON HQ. Chris, if you're listening...
(via People Magazine)