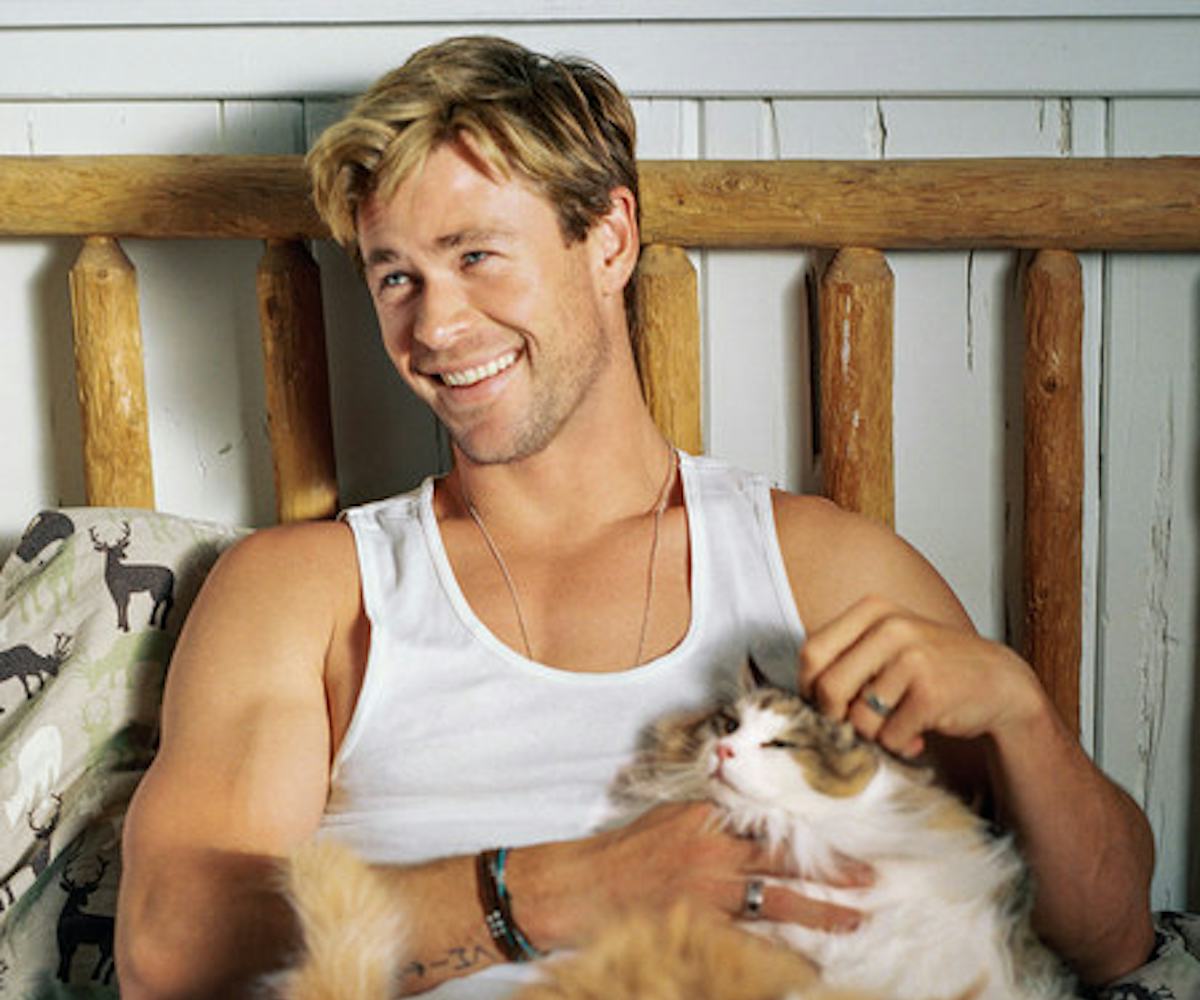 Photo courtesy of Vanity Fair
Chris Hemsworth Cozied Up With Some Kitties In The New 'Vanity Fair'
We're more than a month away from Christmas, but Vanity Fair just gave us the best gift we'll get all year. For their upcoming holiday issue, the magazine teamed cover star Chris Hemsworth with some of the cutest kittens we ever did see. 
But the playful photo shoot didn't stop Hemsworth from getting real about some of the darker realities that come with life in Hollywood. "You just kind of lose touch with reality a bit here," Hemsworth admitted. "You drive down the street and you're constantly reminded of everything you're either involved in or not involved in. It's exhausting."
When the interview turned to the subject of paparazzi, Hemsworth invoked the wise words of a certain actress who happens to know his younger brother Liam quite well. "What was it that Jennifer Lawrence said? 'I know everyone says you're not supposed to complain about the paparazzi. Well, I don't give a shit. I'm fucking complaining!'" Hemsworth jokes before adding, "But she can get away with that."
Read the rest of the interview here.