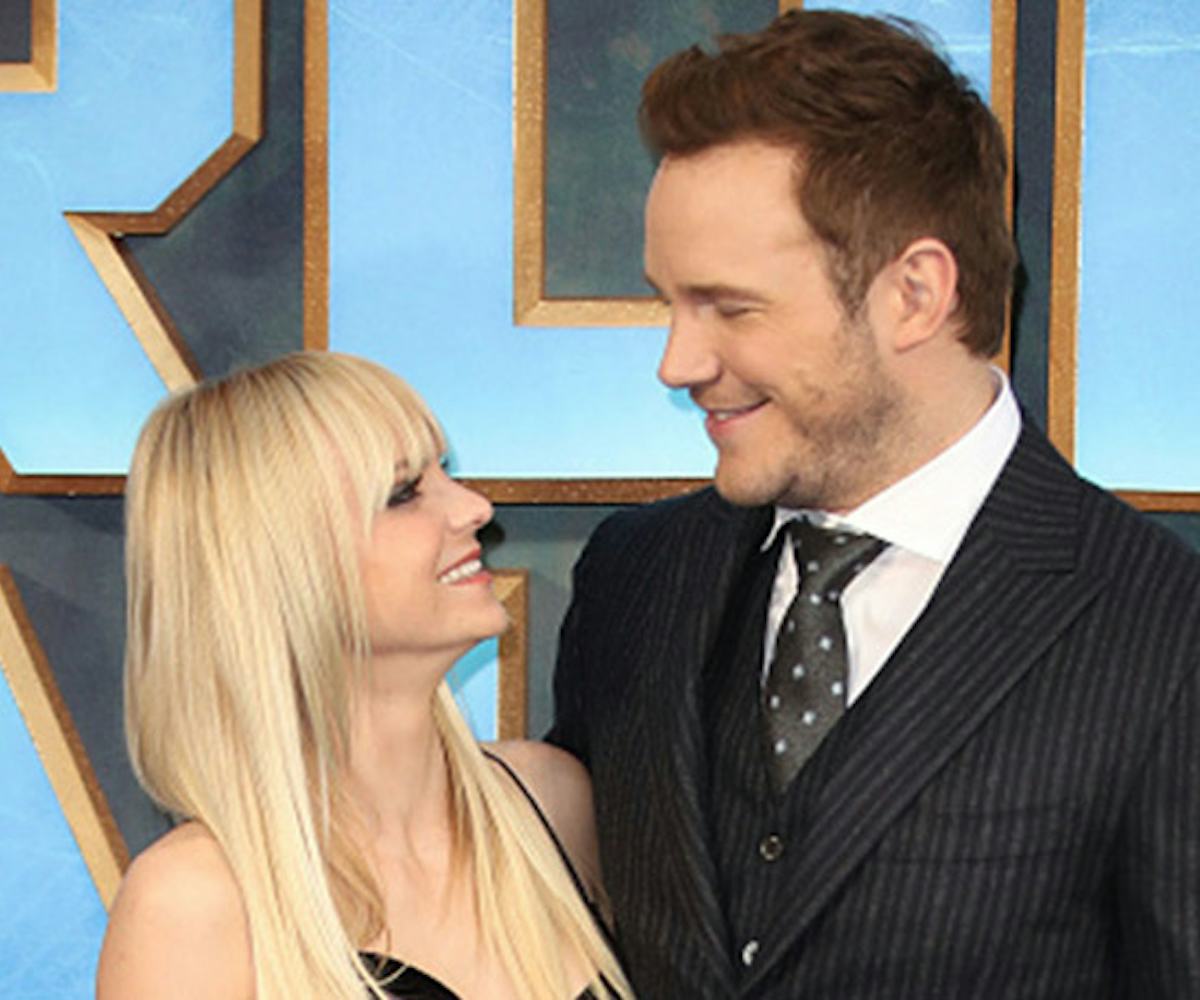 Photo by Mike Marsland/Mike Marsland/WireImage
Perfect Couple Chris Pratt And Anna Faris Are Separating, Love Is Dead
Seemingly perfect couple Chris Pratt and Anna Faris have announced that they're formally separating, and no one, including us, is handling it well. "Anna and I are sad to announce we are legally separating," the couple wrote in a joint statement that Guardians of the Galaxy star shared on Facebook. "We tried hard for a long time, and we're really disappointed."
So are we! It's hard to believe that this pair, who is everyone's "couple goals," is not going to make it. What hope does that give the rest of us? 
Faris shared the same joint message on her Instagram last night. "Our son has two parents who love him very much and for his sake we want to keep this situation as private as possible moving forward," she wrote. "We still have love for each other and will always cherish our time together." Pratt's message added that they "continue to have the deepest respect for one another."
The two first met on the set of Take Me Home Tonight in 2007. They were engaged one year later and married the summer of 2009. They had their son Jack, now almost 5, in 2012. 
Faris once said she realized Pratt was her soul mate after discovering they both had dead bug collections. And Pratt once said that his connection to Faris made him "believe in divine intervention and destiny." I mean, really?!  
BRB, I'll be scrolling through old red carpet pics of the couple and wondering where things went wrong.