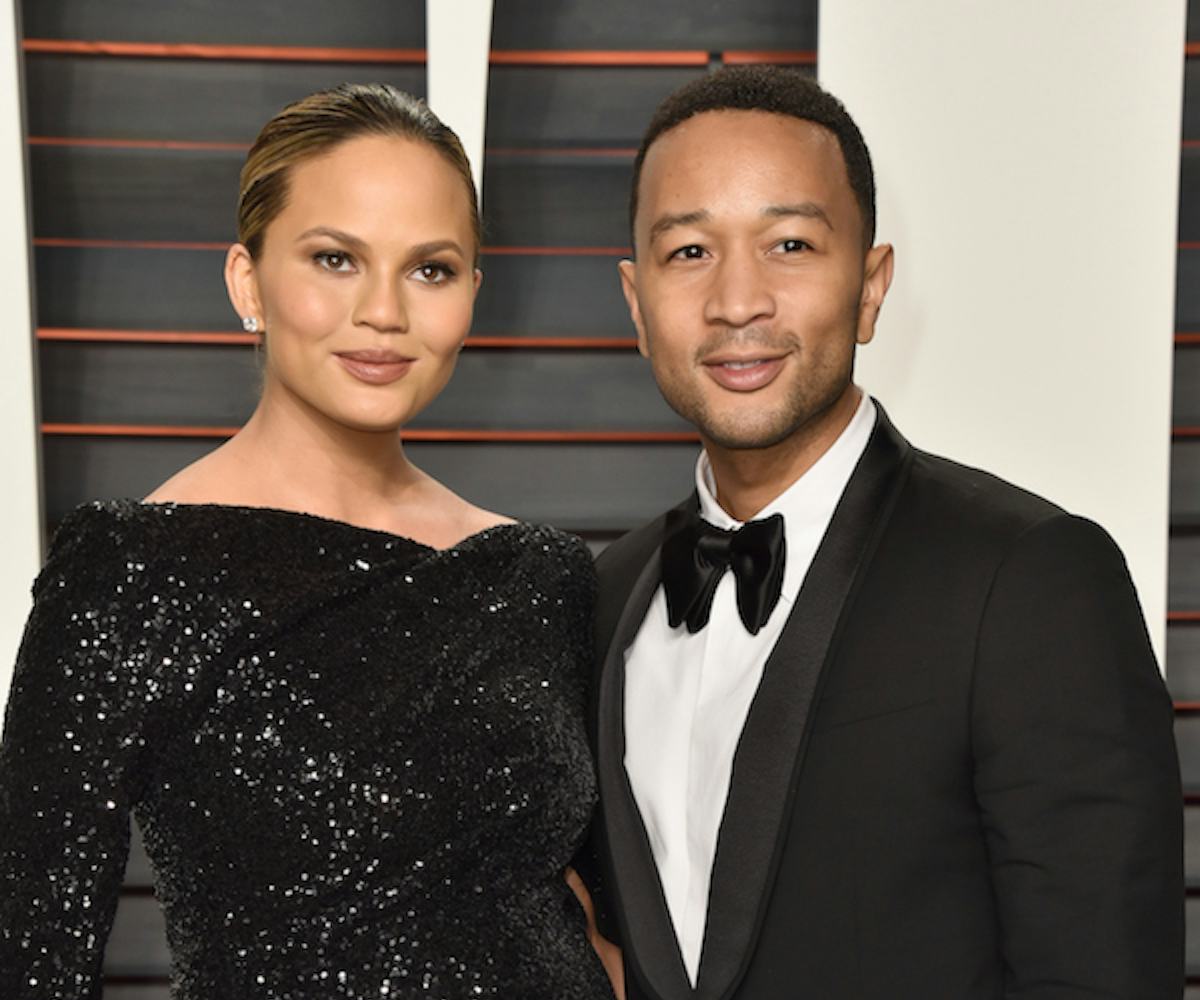 Photo by Pascal Le Segretain/Getty Images.
Chrissy Teigen Gives Birth To A Baby Girl!
You can all relax now—Chrissy Teigen's pregnancy is officially not the best April Fool's prank ever. Rather, on Thursday, April 14, 2016, she and husband John Legend welcomed little Luna Simone Stephens into the world. Although there are no pictures yet of who surely must be the most beautiful baby of all time, Teigen posted a sweet snap of a panda-covered digital scale letting fans know that Luna is 6 pounds and 11 ounces. And that she's very, very tired.
Although celebrity pregnancies are always a hot topic, Teigen's has been especially scrutinized, first because of her public battle with infertility and again when she chose to undergo invitro fertilization and was able to select having a girl over a boy. This, of course, invited a lot of uninvited comments about what a woman can and cannot do to her body, which (sadly) surprised nobody. But Teigen handled the criticism with dignity and humor, traits Luna will undoubtedly carry as well. 
So, raise a glass to the happy parents and the newest little Hollywood tot. We hope your first birthday will be as amazing as your baby shower—filled with McDonald's and selfies. Please invite us.