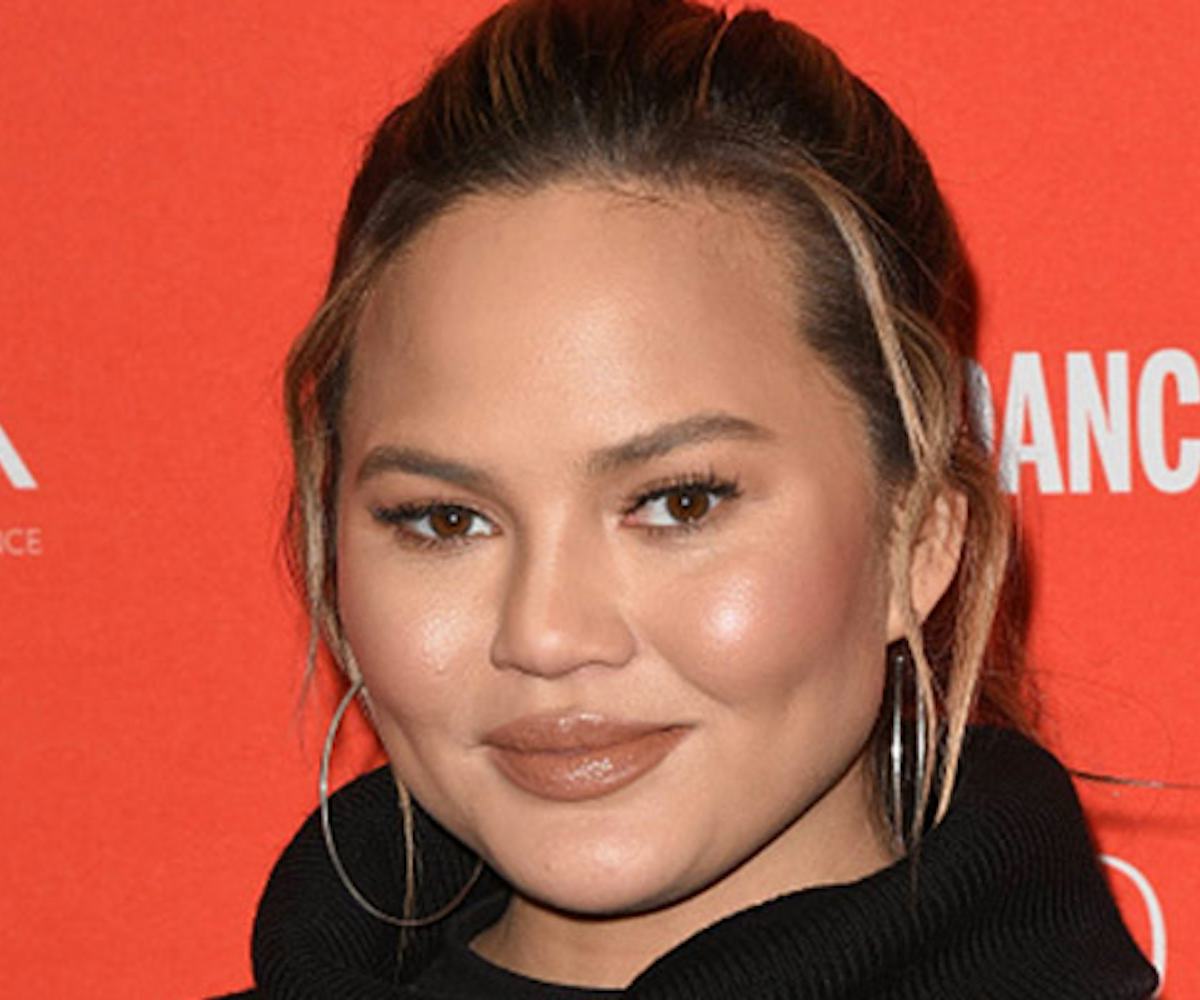 Photo by C Flanigan/FilmMagic
Which Oscar-Nominated Movie Does Chrissy Teigen Hate?
People have a few guesses
Chrissy Teigen is known for being brutally honest on Twitter. And after the 2018 Oscar nominations were announced yesterday, she let it be known that she did not approve of one of the nominated films. But unfortunately, she promised her husband, John Legend, she wouldn't tell. So now we're forced to guess.
"John said I can't talk shit about any nominated movies so I will simply say Get Out and I,Tonya should win everything," Teigen tweeted, "also one of the highly nominated movies sucks."
People immediately started to try to get it out of her. 
A lot of people thought it might be Lady Bird. 
Others thought The Shape of Water was overrated.
Some people were really desperate to figure out which movie Teigen hates. 
Three Billboards Outside Ebbing, Missouri maybe?
Then someone tried to come for Get Out by calling it "predictable," and Teigen shut it down real quick. 
"There is literally nothing predictable about Get Out," she wrote. "You're telling me the entire movie you were like 'yeah he's gonna be trapped in the sunken place and that woman is really a white grandma and that spoon is really gonna fuck him over at some point."
Teigen clearly has good taste in movies, so whatever film she thinks "sucks" probably does. Guess we'll just have to watch her face on Oscars night for clues.