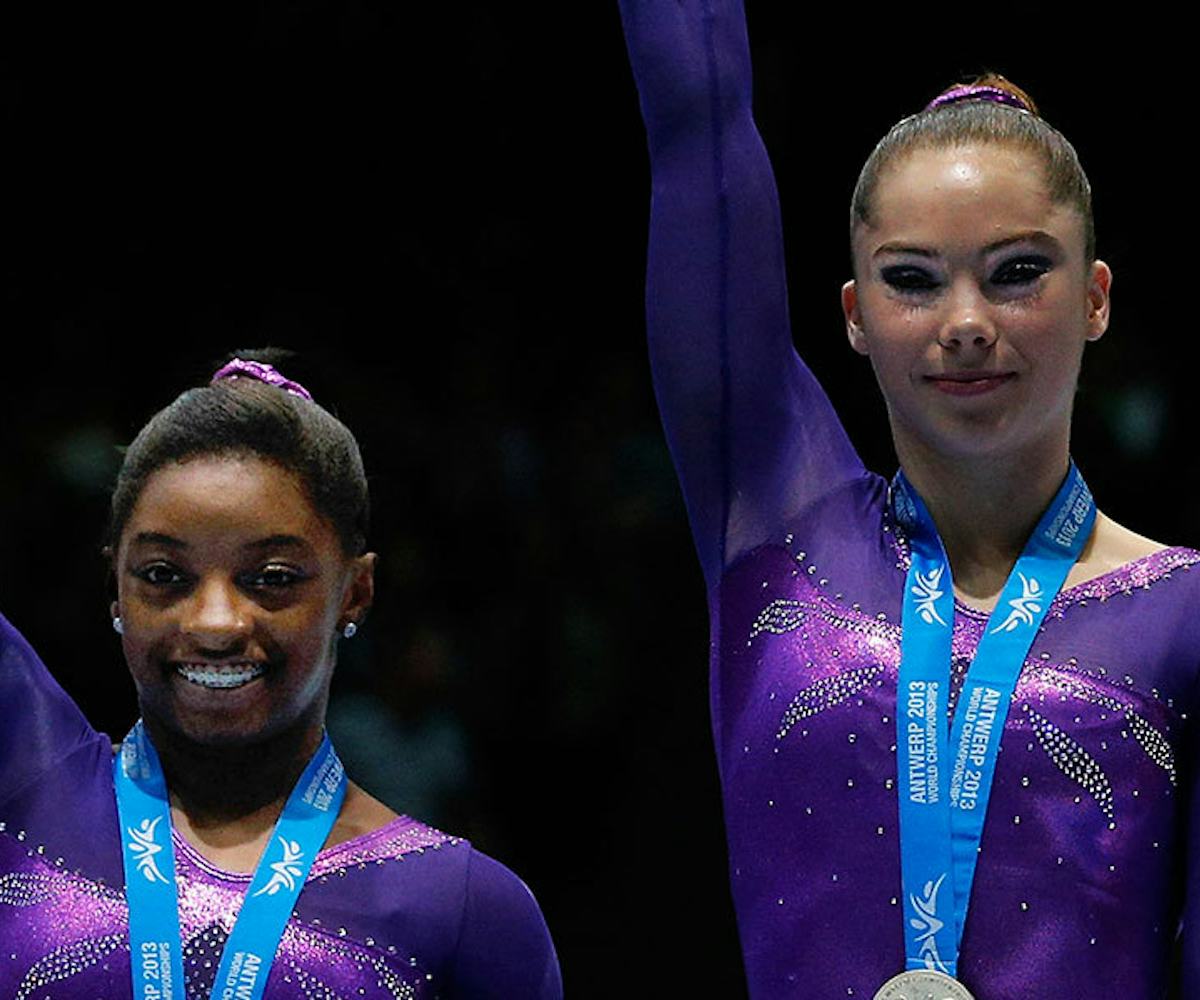 Photo by Dean Mouhtaropoulos/Getty Images
Chrissy Teigen Offers To Pay McKayla Maroney's Fine For Breaking Her NDA
And Simone Biles comes forward with her own #MeToo story
More than 140 female athletes have come forward accusing Olympic Team USA doctor Larry Nassar of sexual abuse, including McKayla Maroney, Gabby Douglas, and Aly Raisman. This week, fellow USA gymnastics team member Simone Biles adds her experience to the list of horrors, saying she, too, "is one of the many survivors that was sexually abused by Larry Nassar." Biles says there are many reasons why she's been reluctant to share her story, one of which may be a non-disclosure agreement barring her from speaking on the matter.
Speaking of that, Maroney is currently suiting the USA Gymnastics, the U.S. Olympic Committee, and Michigan State University over an NDA she signed after receiving a $1.25 million settlement for coming forward with her story about Nassar's abuse in 2016. The NDA states that she will be fined $100,000 should she ever speak about her experience again. However, Nassar, who has pleaded guilty to seven counts of sexual misconduct, will be hearing stories from 88 of his victims. Should Maroney speak on the matter, she'll be breaking the NDA that silences her.
Chrissy Teigen got wind of this and offered to pay the fine if it means giving Maroney (and everyone else who has been silenced by agreements as damaging as these) her voice back. For Maroney's and Biles' #MeToo stories don't just expose Nassar to be the "serial monster" that he is, they expose the lengths organizations that should be championing our country's athletes will go to, to maintain some semblance of peace and integrity. "For far too long I've asked myself 'Was I too naive? Was it my fault?'" Biles writes. "I now know the answer to those questions. No. No. It was not my fault. No, I will not and should not carry the guilt that belongs to Larry Nassar, USAG, and others." The guilt is on the forces that silenced her and her teammates.
Nassar is expected to hear victim's impact stories beginning today and through Friday.