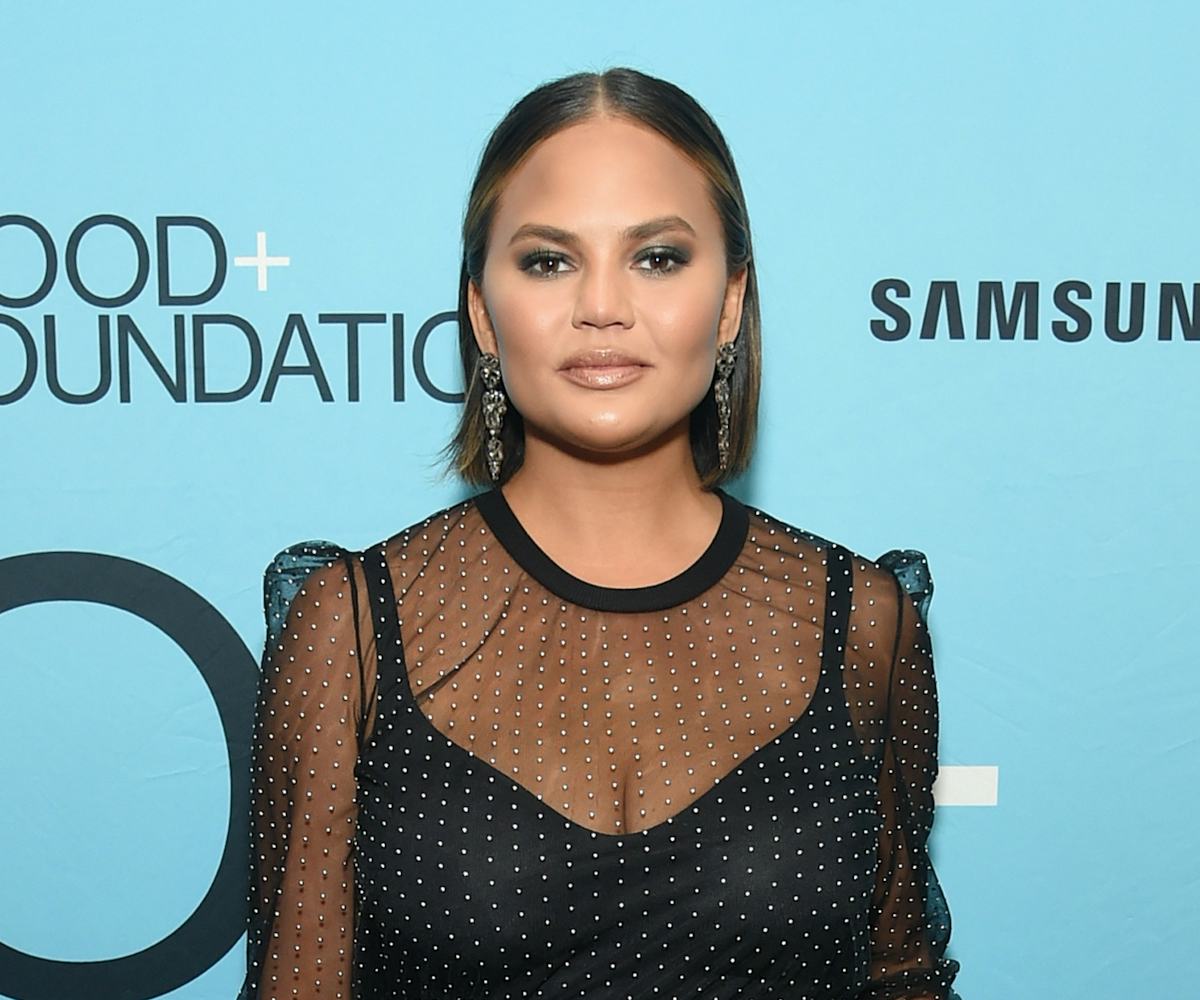 Photo by Jamie McCarthy/Getty Images
Chrissy Teigen Thinks She Prevented Postpartum Depression By Eating Her Placenta
Chrissy Teigen had some very Chrissy Teigen things to say during a new interview with Rita Braver for "Sunday's Best: Celebrating 40 Years of CBS Sunday Morning." The supermodel turned cook and quirky social media aficionado opened up to Braver about her struggle with postpartum depression after giving birth to her first child, Luna, and why she chooses to be so open about it online.
"I think people on social media are my friends," Teigen explained. "And I think they deserved to know. I don't know, is that so weird?" While I don't think it's weird to feel the need to share things with your followers that are under-talked about in general, like mental illness, the next part of her interview might be a bit weird. According to Teigen, after giving birth to her second child, Miles, she avoided suffering from postpartum depression a second time by eating her placenta. Yes, you read that correctly. 
"I don't think I can have you eating your placenta on primetime," Braver joked, and Teigen played off the how strange it sounded with ease. "Really? That's not a normal thing? I'm in L.A., it's very normal. They grill it here! You can try some of mine after." While it may have worked for Teigen, or been entirely coincidental, it's okay to find help with a therapist or SSRI's or whatever works for you. Prioritizing mental health is so important, regardless of the methods you need to personally use. 
The interview is part of a large feature airing during the "Sunday's Best" special on Friday, September 14 at 8 p.m. EST. Hopefully, Teigen really didn't share her placenta with Braver.