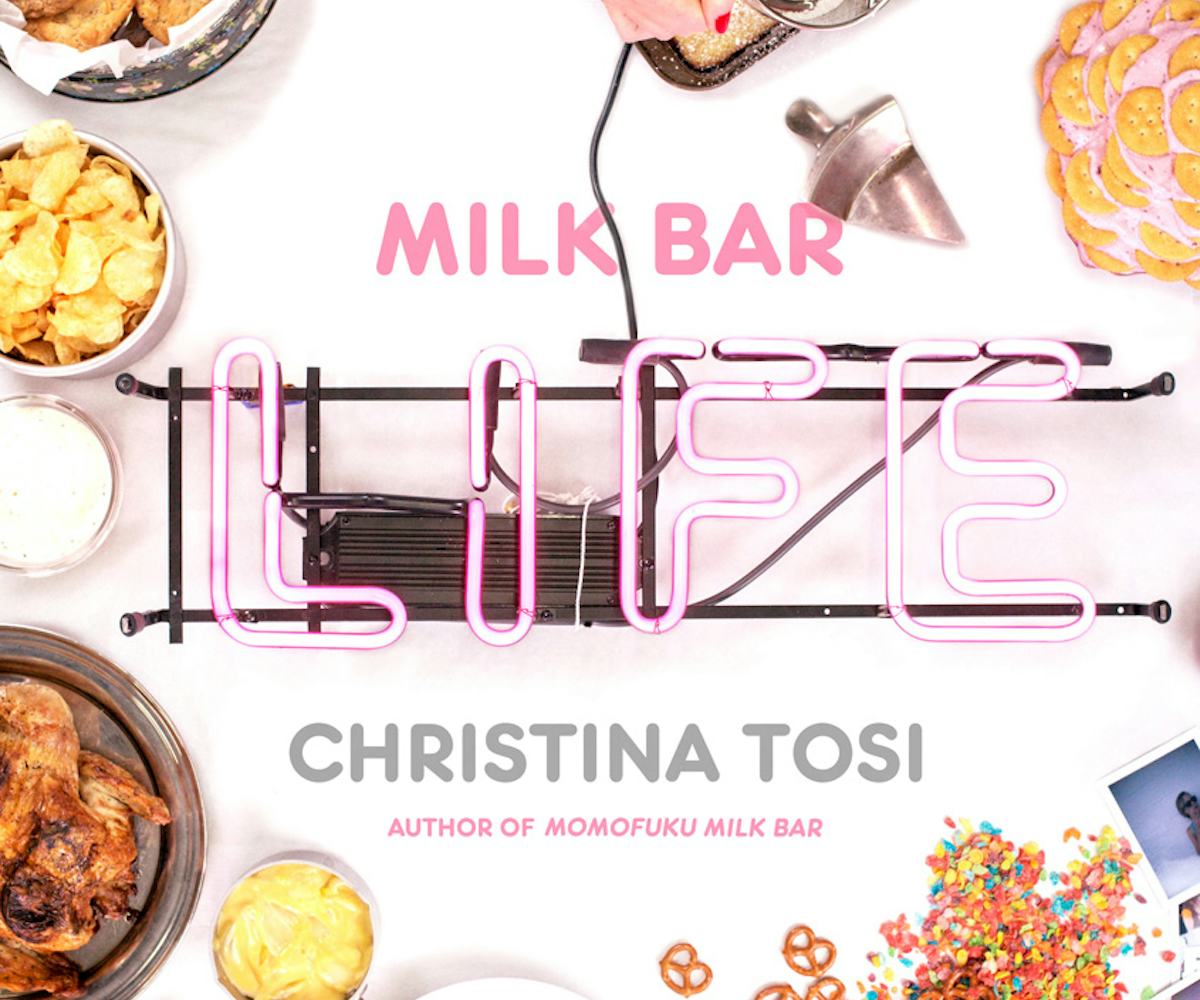 Photo courtesy of Christina Tosi and Clarkson Potter
chef christina tosi on the milk bar life
mac and cheese pancakes, and more
At 33, Christina Tosi is the quintessential Renaissance woman: Before moving to New York to study pastry at the French Culinary Institute, the chef considered becoming an Italian interpreter and even toyed with the idea of electrical engineering. Her formal education was followed by gigs at Bouley and the now-defunct WD-50, alongside a part-time assistantship at Saveur, and later, an office job in David Chang's Momofuku. Rumor has it she would bring in the best desserts ever—so delicious, in fact, that her transfer to the back of the house was generally accepted as inevitable. After running Momofuku's dessert program for two years, she was asked to spearhead Milk Bar in 2008—and the rest is the sweet history. 
This spring finds Tosi busier than ever—with her second book, Milk Bar Life (which, um, features recipes like "Mac and Cheese Pancakes") out now, and appearances as the new judge on Fox's beloved shows, MasterChef and MasterChef Junior starting in May. Here, we catch up with the one chef we truly, madly, deeply heart. Click through to read our interview. 
Photo courtesy of Christina Tosi and Clarkson Potter
What's your utmost favorite thing about MasterChef and MasterChef Junior?The kids! They are so much fun! So fearless, so pure. They want to succeed, but they want each other to succeed, too.
In the book, you talk about how you feel that every moment of your life was building up to Milk Bar, but at the same time, you have no clue how it all came together. What advice would you give to your younger self, if any?  Know who you are and stay true to it. Have a point of view, keep your head down when noise tries to drown out your inner voice, and whatever you do, keep pushing.