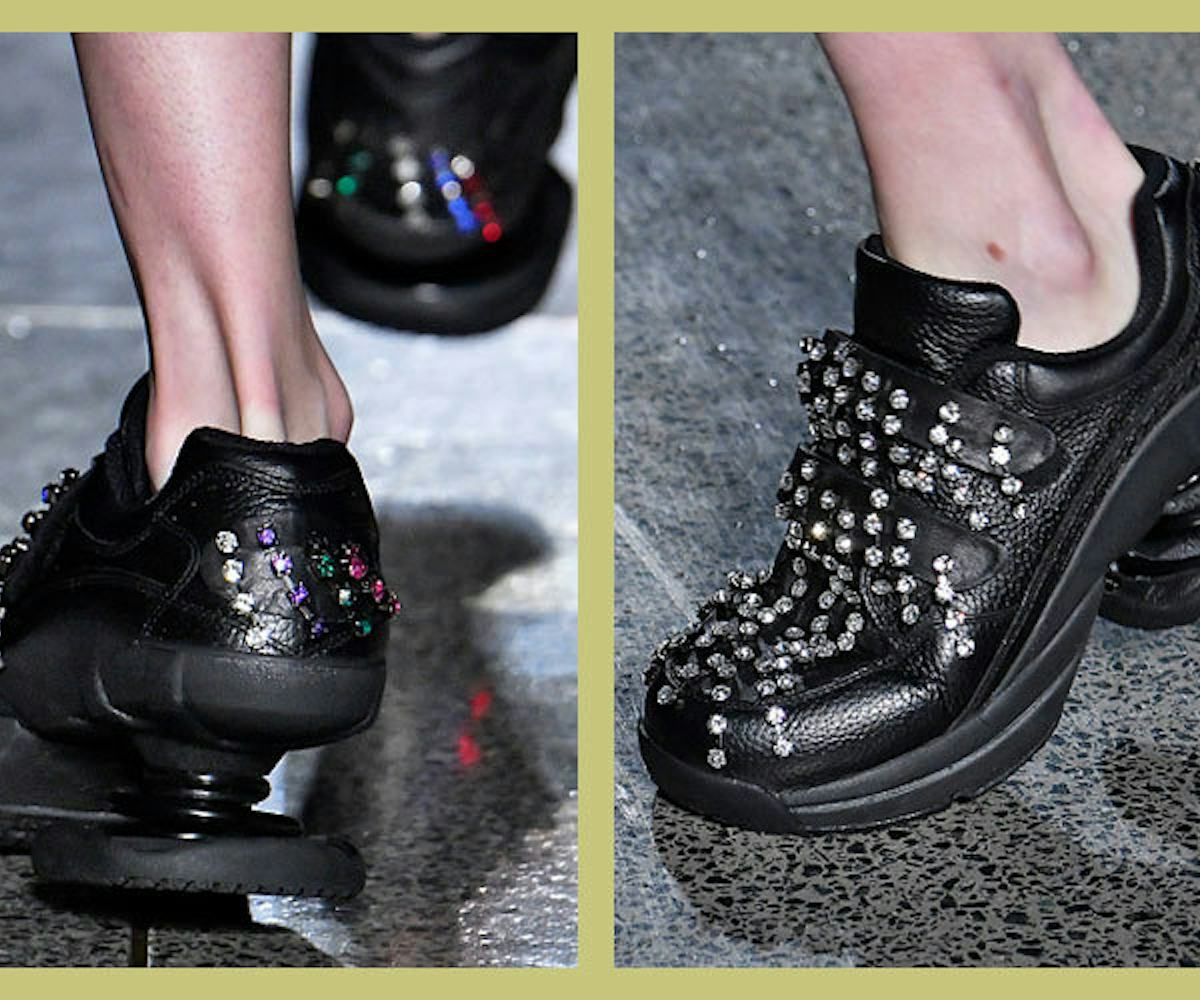 Photo by Victor VIRGILE/Gamma-Rapho via Getty Images
PopSocket Sneakers Now Exist And, Yes, We Would 100 Percent Wear Them
This fall, take ergonomics, but make it fashion. There are two ways you can do this: Go big, like Balenciaga's platform Crocs; or go small, like the sensible spring-coil heel Christopher Kane sent down his AW18 runway during London Fashion Week. Both are very much A Decision™, but, hey, once Rihanna's caught rocking them, everyone will want a pair.
So be ahead of the trend. Set yourself a Google alert for when these Christopher Kane sneakers hit the market. They're designed with Z-CoiL's spring heel technology that, according to Z-CoiL's site, helps reduce back, neck, and foot pain through its shock-absorbing heel cushion. Christopher Kane bedazzled the front and added some of-the-moment velcro ties, which will likely raise the OG's $300 price point to something, like, $500 because glitter, proper posture, and ease come at a price. 
That's a small sum to pay for a party in the front, hoary comfort in the back situation. I haven't tried a pair myself but like the PopSockets they so closely resemble—you know, the circle contraptions people attach to the back of their phones?—I'm positive I will be convinced of their absolute necessity the moment I do. And if all else fails, there's always thigh-high UGG boots to slip on.