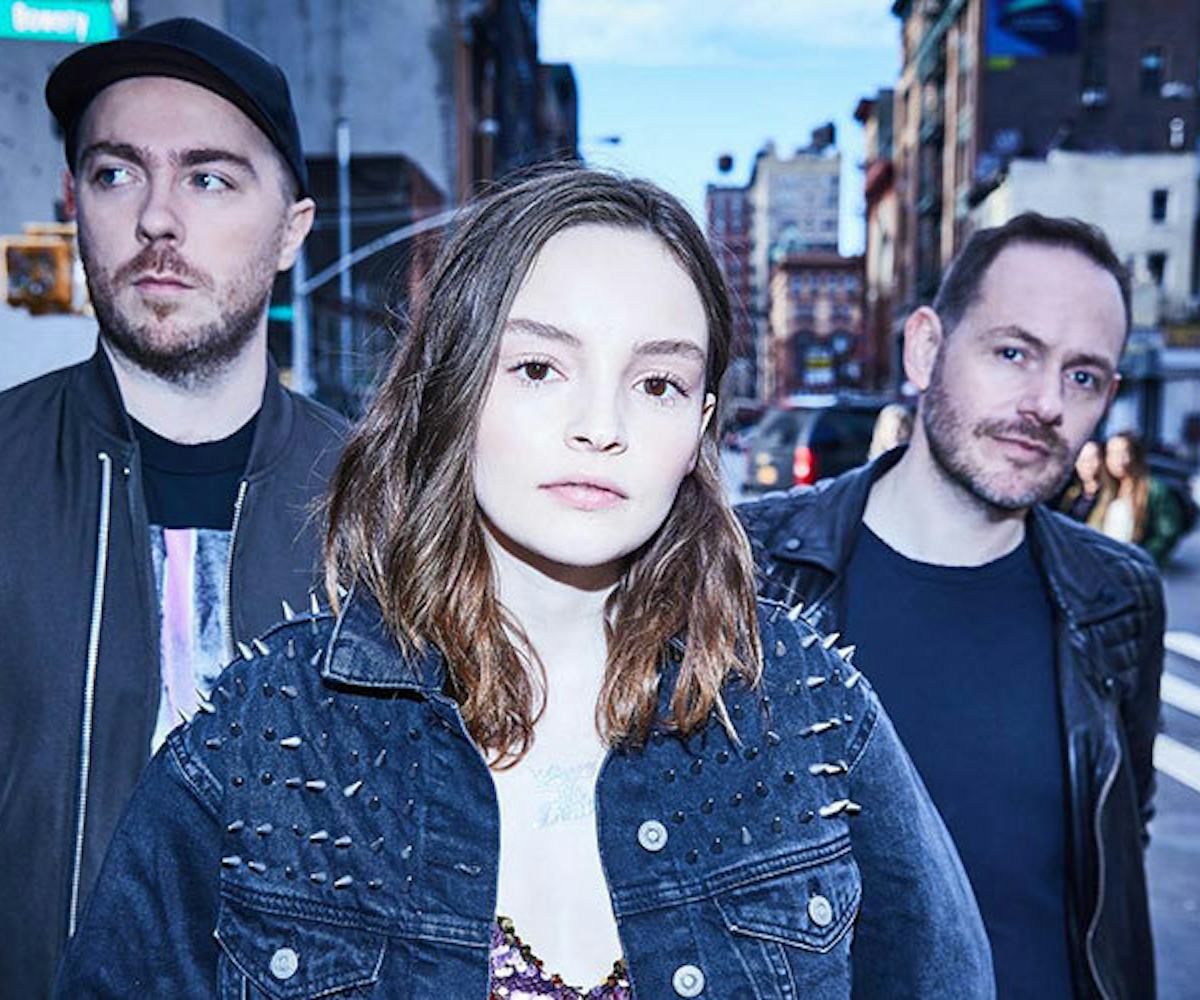 Photo by Danny Clinch
CHVRCHES' "Never Say Die" Is The Most CHVRCHES Song Ever
Listen to "Never Say Die" here
What makes a CHVRCHES song? Is it gritty synths and anthemic chords? What about some sparkle laced with tough-as-nails lyrics? To us, it's a cocktail of all those things, and Lauren Mayberry is the server.
"Never Say Die" is the third song off of the Scottish trio's forthcoming third album, Love Is Dead. Whereas the lead single "Get Out" found its footing in boisterous pop, "Never Say Die" opts for sublime electronic cascades mixed with a dash of desperation. Like Every Open Eye's "Clearest Blue," this song breaks free from the traditional songwriting formula; in place of a final, explosive chorus is an extended bridge that fades out with Mayberry's distorted voice—strong, even in defeat—repeating "Didn't you say that?" It's a biting song with lyrics that speak to anyone who's been with someone so consumed with their pride they can't possibly love. 
Love Is Dead drops May 25 via Glassnote Records. Listen below.