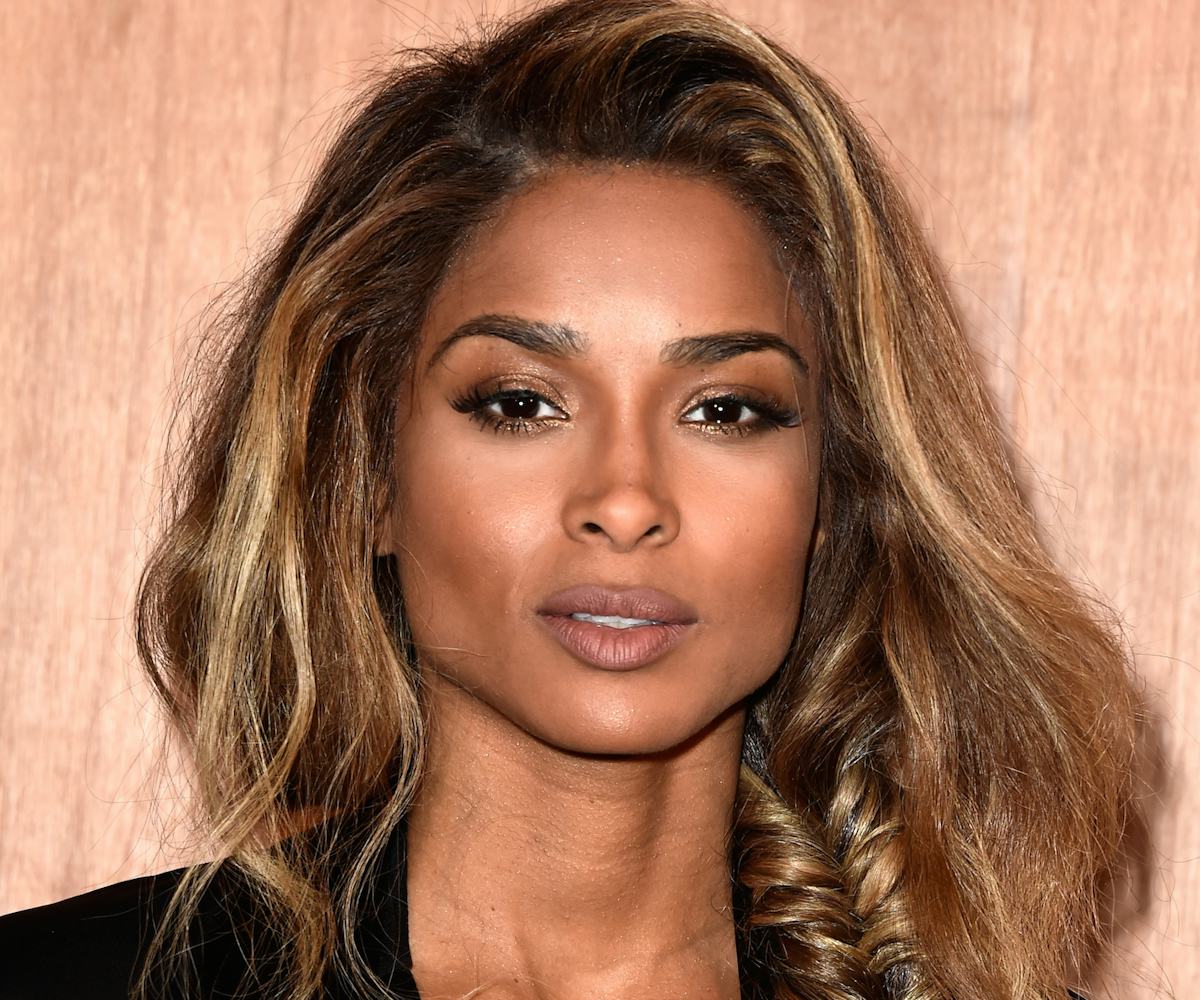 Photo Pascal Le Segretain/Getty Images.
Ciara Just Shaded The Hell Out Of Future, Or Did She?
Depends on your definition of "shade," and other factors
It was one of those moments of silence that said so much—unless it totally didn't. During the announcement for the Billboard Music Awards finalists this afternoon, singer Ciara and the human ball of smiling energy that is Ludacris were going through the "Top Rap Artist" category when something possibly, potentially shady happened.
Ciara was all there and on top of things as she read the names of finalists including Drake and Fetty Wap when… well, let's just let the magic of video take care of explaining this one, shall we? 
Damn, right? Ciara was just fine reading off the names of Drake, Fetty Wap, Wiz Khalifa, and Silento (congratulations, guys, by the way). But "Future"? Mmmm, not so much. Ludacris had to take care of that for her. Just for clarity's sake here, Future is not only her former fiancé, but the father of her young son. Oh, and she sued him for a series of allegedly defamatory tweets, so there's that. 
Naturally, the whole of Twitter (yes, the entire thing) and pretty much everything else is calling the fact that Ciara didn't say Future's name as an example of "shade." But is it really shade?
Well, the textbook definition of shade comes from down through the ages to us from Dorian Corey: "Shade is, 'I don't tell you you're ugly, but I don't have to tell you because you know you're ugly.' And that's shade." So, yeah, if Ciara kept Future's name out of her mouth because, man, there is just nothing good to say, and let everyone know she was doing it, well, that would be some shade. Ideally, this would have been fully captured on camera so we could see her expression (which is key), but the fact that leaned over to Ludacris to signal that he should say her ex's name is pretty much enough.
But what if it's something else? What if Ciara was just surprised to see his name and was thrown for a moment? What if she was thinking about lunch? What if she had already had lunch and that turkey wrap just wasn't treating her right? What if she was thinking about changing carriers from AT&T to T-Mobile? Would she be entitled to a new iPhone 6s? Would her unused data carry over from month to month? Any of these questions and so much more could have distracted her from her solemn duty of announcing the finalists for the Billboard Award for "Top Rap Artist."
Actually, naw—this was some killer shade right here. Let's watch it again. 
So petty. So shady.