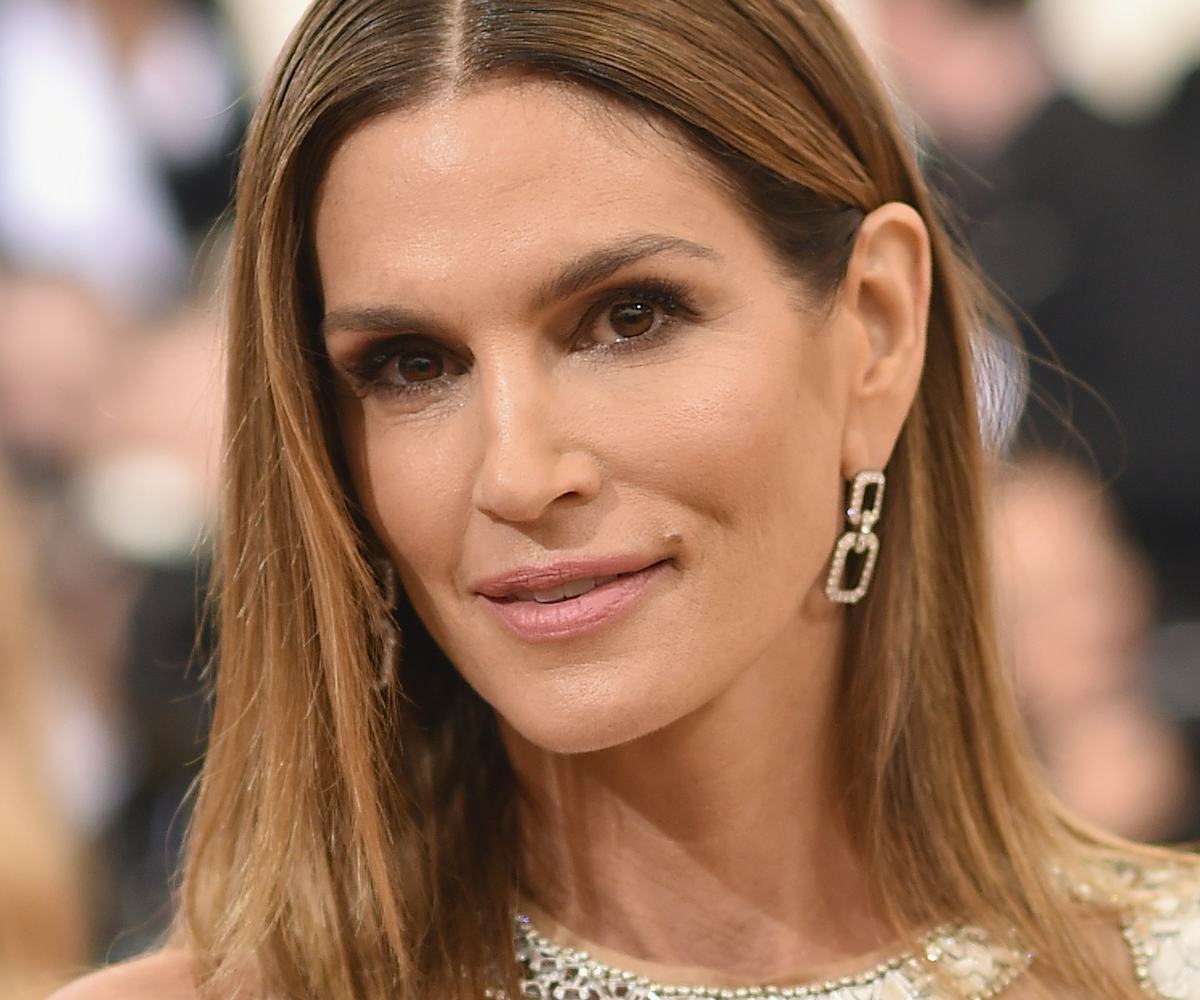 Photo by Dimitrios Kambouris/Getty Images
Cindy Crawford Stands Up For Gigi Hadid + Kendall Jenner
In view of Rebecca Romijn's comments
Last week, actress and former supermodel Rebecca Romijn gave her opinion about Kendall Jenner and Gigi Hadid representing "the new generation of models." In her interview with Entertainment Tonight, she criticized the models' rise to fame through Instagram and social media and said, "They are not true supermodels."
Yolanda Hadid instantly rushed to their defense, as any mother would do when their daughter is under fire. While she might have had an obligation to stand up for Gigi and Bella, legends Cindy Crawford and Miranda Kerr also took the responsibility upon themselves at this year's Met Gala.
Given her experience as a legendary supermodel and current status as the mother of an "It girl" model herself, Crawford expressed her admiration for Gigi and Kendall's ability to craft a unique voice using the Internet. "I'm so jealous, because I feel they have this direct way to communicate with their audience that my generation didn't have," she told Cosmopolitan. "I think it's a responsibility, but it's also a great tool, because they really can be their own publicists. They can present themselves the way that they want to be presented." 
Kerr told The New York Daily News that "they work hard just like everyone else," and added that Romijn's comments were "not very nice." There you have it, everyone. If longtime supermodels are insisting that up-and-comers are on their level, the world should probably take their word for it.