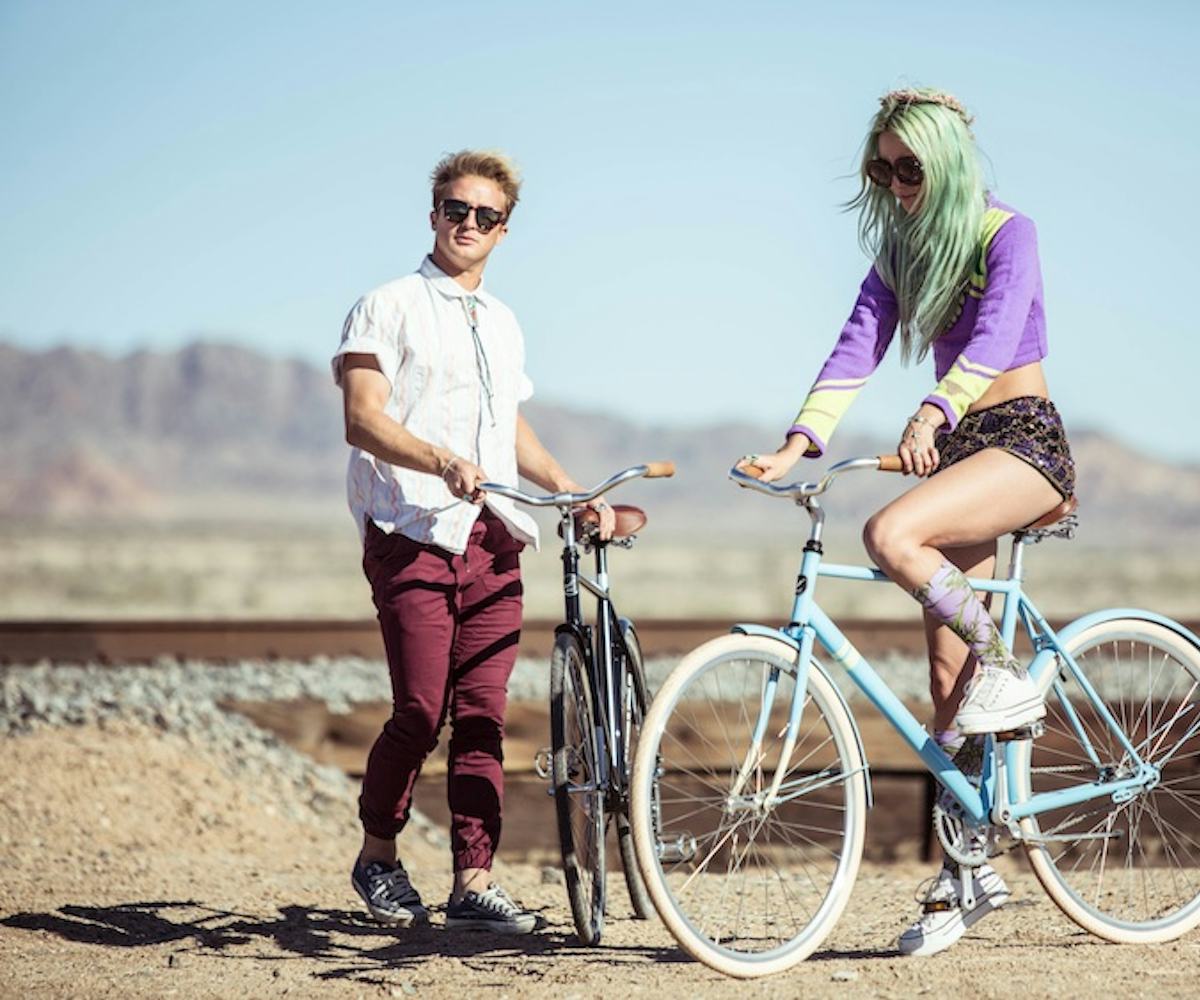 wheels and deals
because no summer's complete without a bike.
Between the constant snowfall and subzero temperatures (okay, we
may
be exaggerating here), we are beyond ready for this winter to end, to shed our endless layers of clothes, and to welcome summer in all her glory.
Though we may have to wait a little bit longer to pull out the short shorts, Sole is already deep into the summer mode with its new line of bicycles. In the City Cruiser series, the company creates bikes with the functionality of a single speed and the style of a beach cruiser. In other words, the best of both (two wheeled) worlds. 
The movie features models clad in shorts and tees with their City Cruiser bikes, as they adventure through a "cycledelic" landscape of sundrenched candy-colored mountains. 
Channel your summer vibes and watch the Sole City Cruiser movie below, then 
to get moving.