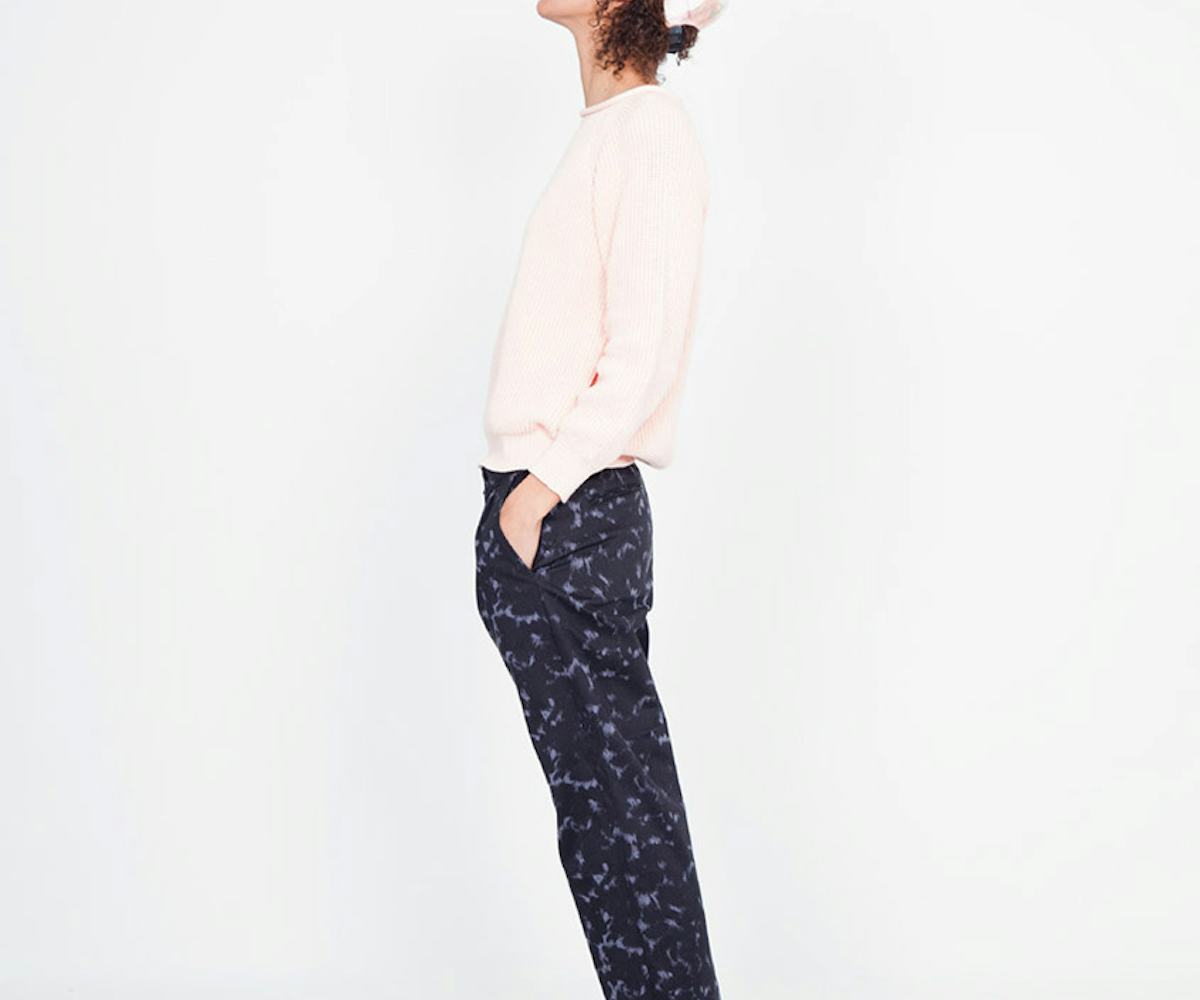 city find: windbreakers are back
victory press makes the '90s inspired boyfriend-fit collection.
If there's one fashion trend that we're all completely obsessed with at NYLON, it's definitely the boyfriend fit. From baggy jeans to oversized plaid shirts, there's just something both grungy and cozy about wearing pieces that could have been left at your apartment by your ex. Even better? When those pieces look like they've been left at your apartment by your ex after a break-up in 1992 (faded crew neck sweatshirts and vintage band tees, anyone?!).
Until now, we've found that the best place to get '80s and '90s-looking menswear is the thrift shop, but then we met the team behind NYC-based clothing company, Victory Press.
When Jessica Humphrey and Jonathan Cammisa, the designer and artist behind the brand, brought their latest collection into our offices, it's safe to say that NYLON Digital fell hard. The duo pulled out everything you could have ever wanted straight from a dude's closet twenty years ago, including a teal waterproof hat with a buckle instead of a strap, loose-fitting collared shirts in prints that look like the decorated edges of your grade school math book (AKA amazing), and a hooded windbreaker with enough pockets to hide your slap bracelet, hackey sack, and Jane cosmetics.
One of the best parts about shopping at a thrift store is having no idea where the pieces came from (the mystery adds a sense of wonder to who might have once owned those high-waisted jeans you just scooped up for five bucks). But, it also means you have no idea where the clothes were made. When it comes to Victory Press, all of the pieces are made in the USA--mostly manufactured in NYC, which means you can get the flashback look and feel good about it. Oh, and they've got an entire collection of actual vintage merch if you're completely addicted shopping real throwback goodies (we get it). 
So whether you're a dude looking for some vintage-inspired threads, or you're a lady who can't get enough of guy-style from yesteryear, Victory Press definitely knows what's up. The only thing you need to bring to your ensemble is your Aquasocks.
Check out the latest lookbook from Victory Press in the gallery and find some of their inspiration on their Tumblr right here.
If you want to shop their line, it's up their website.  Or, if you're in LA this weekend, don't miss their pop-up shop at Space 15 Twenty (deets here) to check out their collection IRL.