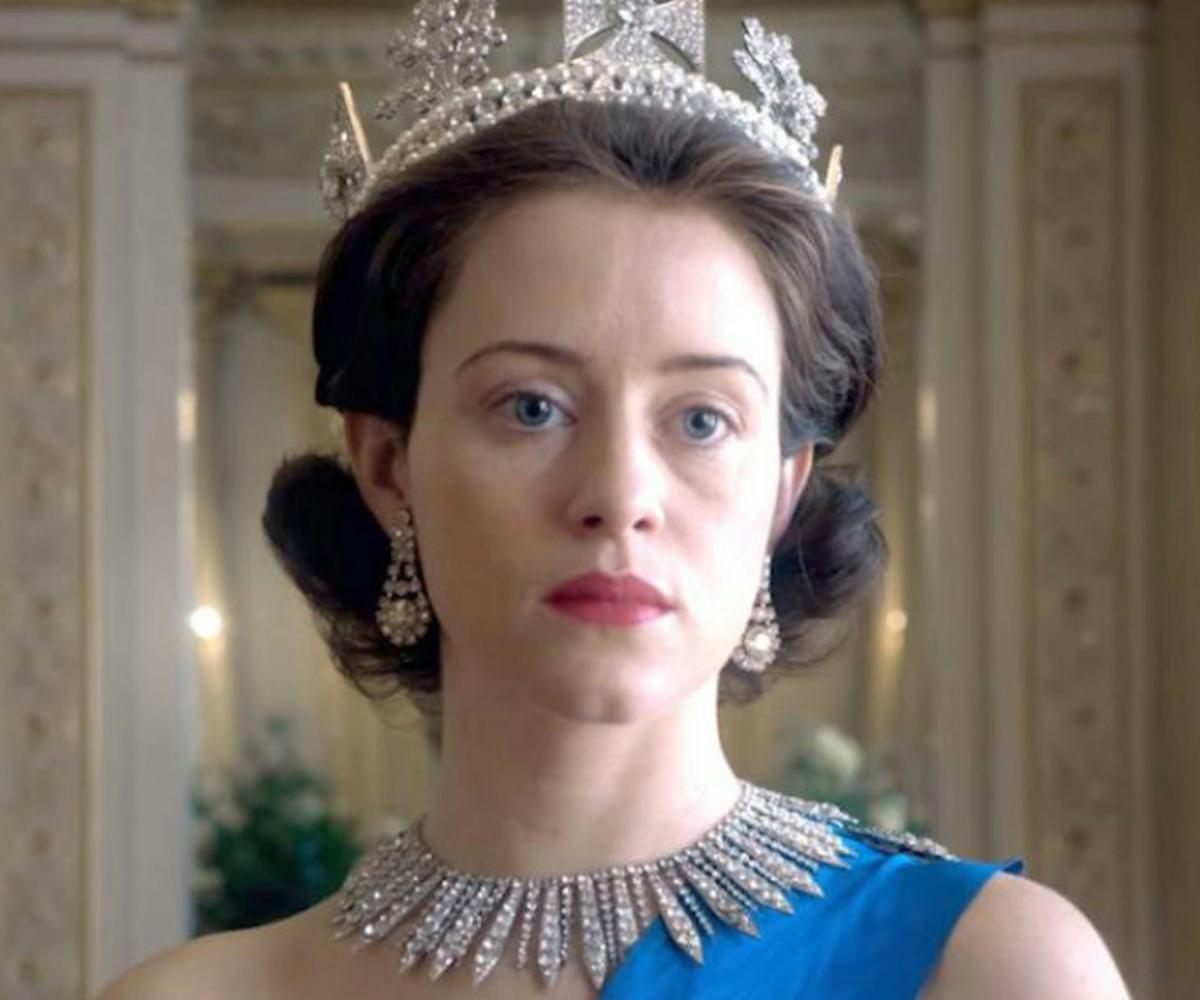 Photo Courtesy of Netflix.
Claire Foy Hasn't Gotten Paid Following Pay Gap Scandal
Despite reports, she hasn't received back-pay for her role on 'The Crown'
Apparently, all of the uproar surrounding Claire Foy being paid less than her male co-star, Matt Smith, on Netflix's The Crown didn't do much for Foy's situation. According to the actress, despite reports, she hasn't been back-paid following the reveal—and it's unclear if she will be.
"That was what was reported that I was back-paid. I've never mentioned anything about it and neither have the producers," Foy says in a new interview with Al Arabiya, referring to the Daily Mail article that claimed she would receive around $250,000. "The fact that that is 'fact'—is not quite correct." In March, producers revealed that Foy was making less than Smith during a conference. The network did express regret over the news, with executive producer Suzanne Mackie stating, "Going forward, no one gets paid more than the Queen."
The gender pay gap topic has become a big conversation piece following the Time's Up movement, and this news, rightfully so, angered a lot of people. Foy though, at the time, says she was more uncomfortable than outraged. "It happened at the same time as it was coming out with a lot of other people that there was a lot of pay inequality across the board—in the music industry, in journalism, in every industry," she says. "It's across the board that it became part of a bigger conversation, which is an odd place to find yourself in."
She says, ultimately, that it became a learning experience. "I realized early on that me being quiet about it or me not thinking about it in any way, and not associating myself with it, would be harmful to me and also lots of other people," she told Al Arabiya. "It's taught me a lot, and I'm still learning about it. I have not come out the other side and know exactly what I'm talking about. I'm still learning as much as anybody else is."
This past season was Foy's last on The Crown. Hopefully, Olivia Colman, who is coming on to play Queen Elizabeth in the later years, will get the amount she deserves.