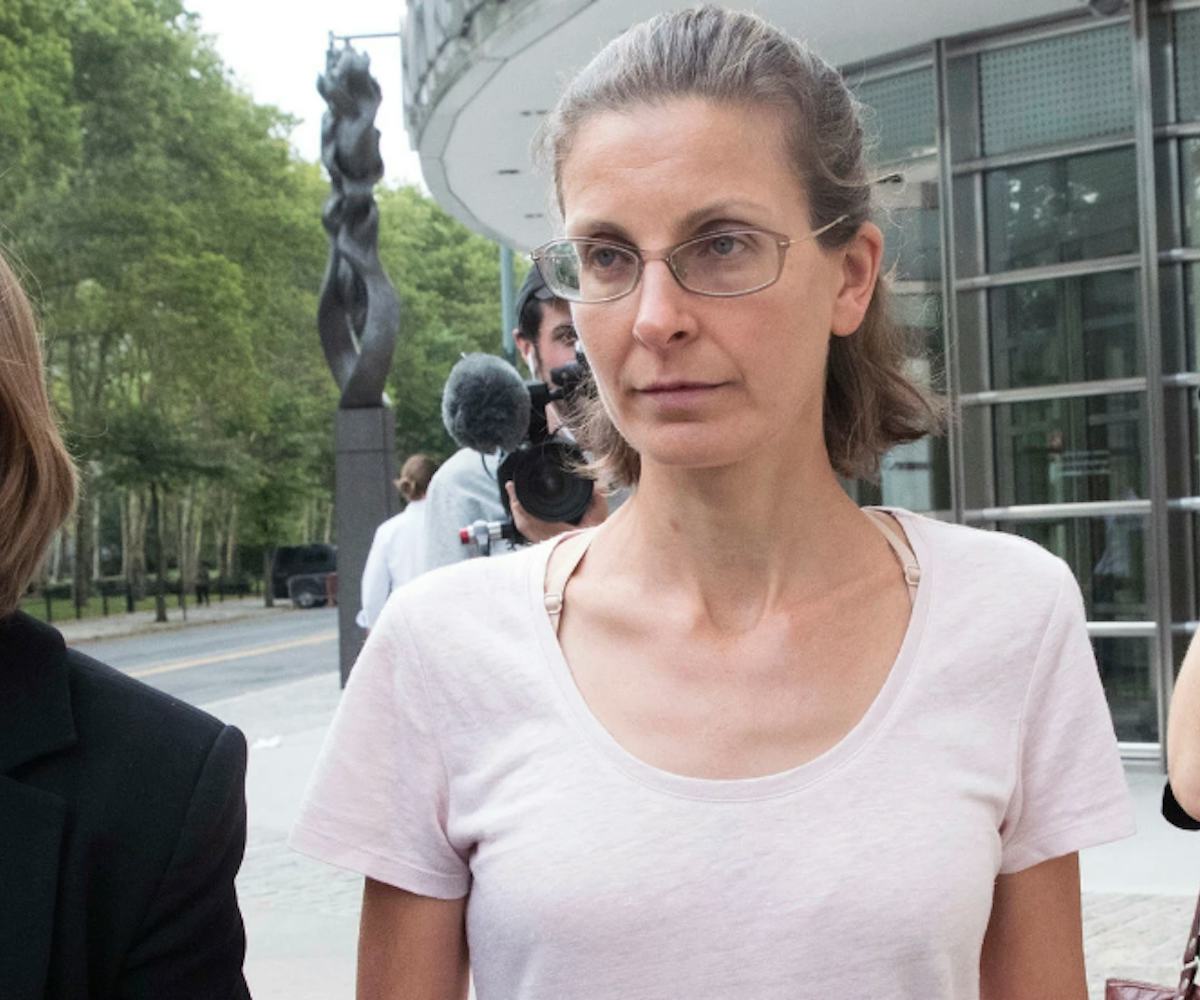 Photo By Mary Altaffer/Associated Press.
Seagram Heir Charged In Connection To NXIVM Sex Cult
Clare Bronfman was arrested in New York yesterday
The heir to the Seagram liquor fortune has been arrested in connection to NXIVM, the controversial self-help group that allegedly contained a "sex cult."
According to The New York Times, Clare Bronfman was arrested and charged with "racketeering conspiracy involving an array of crimes" yesterday. Bronfman—described as a member of NXIVM's executive board—has been indicted on three charges, including money laundering and identity theft, in connection to the organization.
According to a press release from the U.S. Attorney's Office for the Eastern District of New York, Bronfman worked with NXIVM founder, Keith Raniere, to obtain access to "perceived enemies and critics of Raniere in order to monitor their electronic communications," and helped him use the banking information of one of his late sexual partners to purchase goods and services for himself. According to the statement, Bronfman also aided in "the illegal entry into the United States of an alien" for her own financial gain.
Bronfman was released on a $100 million bond and placed under house arrest. She has pleaded not guilty. 
Also among yesterday's arrests were longtime NXIVM president Nancy Salzman, her daughter Lauren, and NXIVM's bookkeeper Kathy Russell. 
NXIVM made headlines earlier this year following revelations that the group allegedly harbored a secret sorority, known as D.O.S., which supposedly forced its members to have sex with Raniere. D.O.S. was allegedly led by Smallville actor Allison Mack, who previously admitted that branding members with her's and Raniere's initials was her idea. Both Raniere and Mack have since been arrested for their involvement.