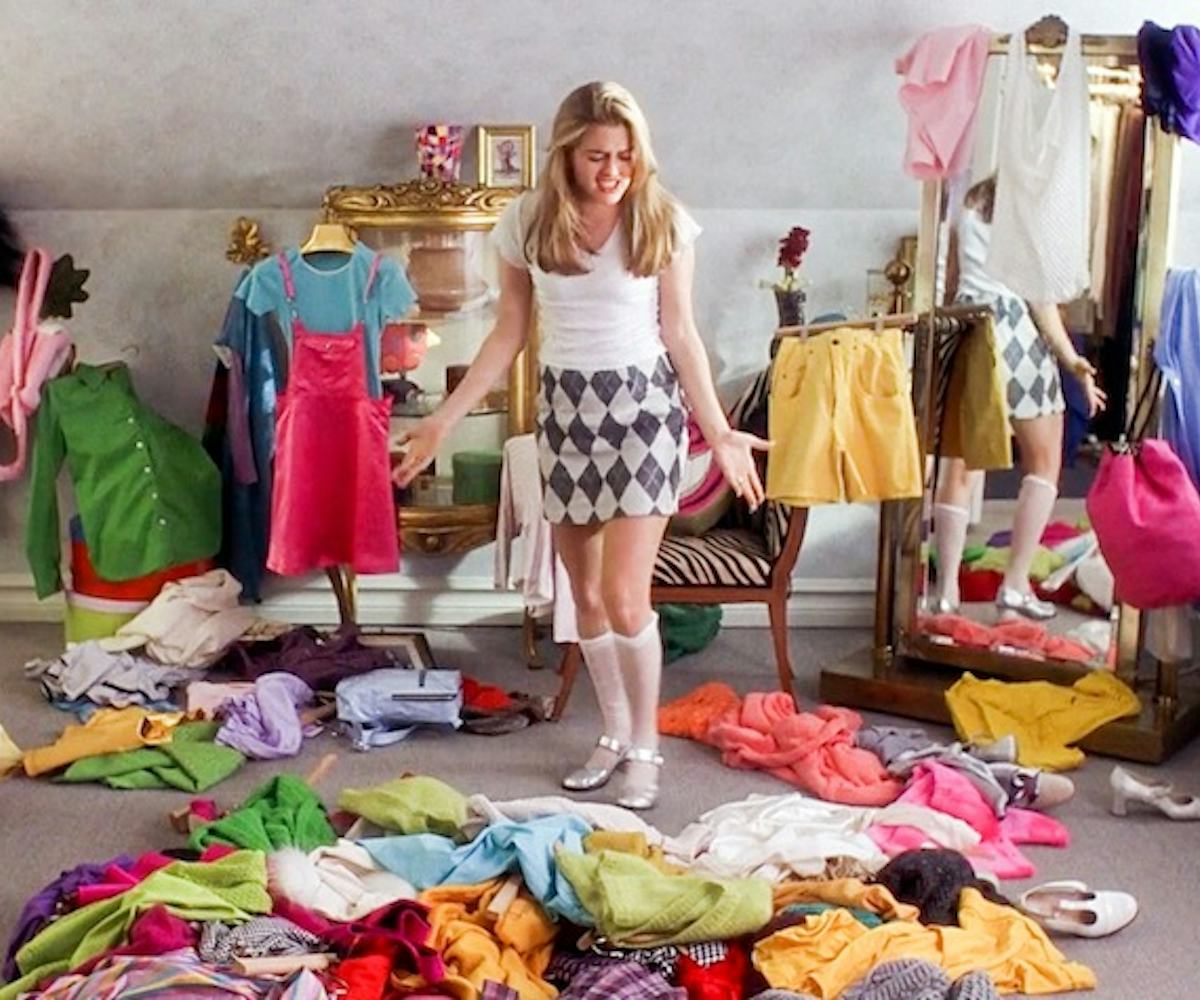 editor's pick: closet case
streamline your wardrobe, streamline your life?
You see this face that Cher is making in Clueless? Yeah, it's basically the same one that I make every single morning, when I slide open the wooden doors to my tiny closet and try to decide what to wear. Unlike Cher, I don't have a sophisticated photo system to categorize my clothes. I barely have any sort of system...but that's about to change, thanks to the Lean Closet Movement philosophy. 
The name might sound high and mighty--I mean, is cleaning out your closet really a "movement"?--but still, here's the gist. Basically, a leaner closet is a better closet because it's edited down to the stuff that you'll actually wear. Think quality over quantity, a curated version of your clothes...and as a result, your life.
This is nothing groundbreaking, I get it. But the basic idea is still compelling enough to convince me to get rid of clothing I haven't worn within the past year and sell it to Crossroads, or donate it to Goodwill. Rather than shopping for "night-of" outfits or based upon upcoming events, I'm going to buy nicer, classic pieces that I can wear anytime. After all, it's hard to picture classic style icons like Jane Birkin, Francoise Hardy, or Mia Farrow shopping for a last-minute sequined dress you'll only wear once...right?
This closet detox will (hopefully) let me sleep later in the morning and spend less time choosing an outfit. "Less crap" isn't just the motto on this Print Liberation tee-- it's a belated New Year's resolution that everyone can get behind.