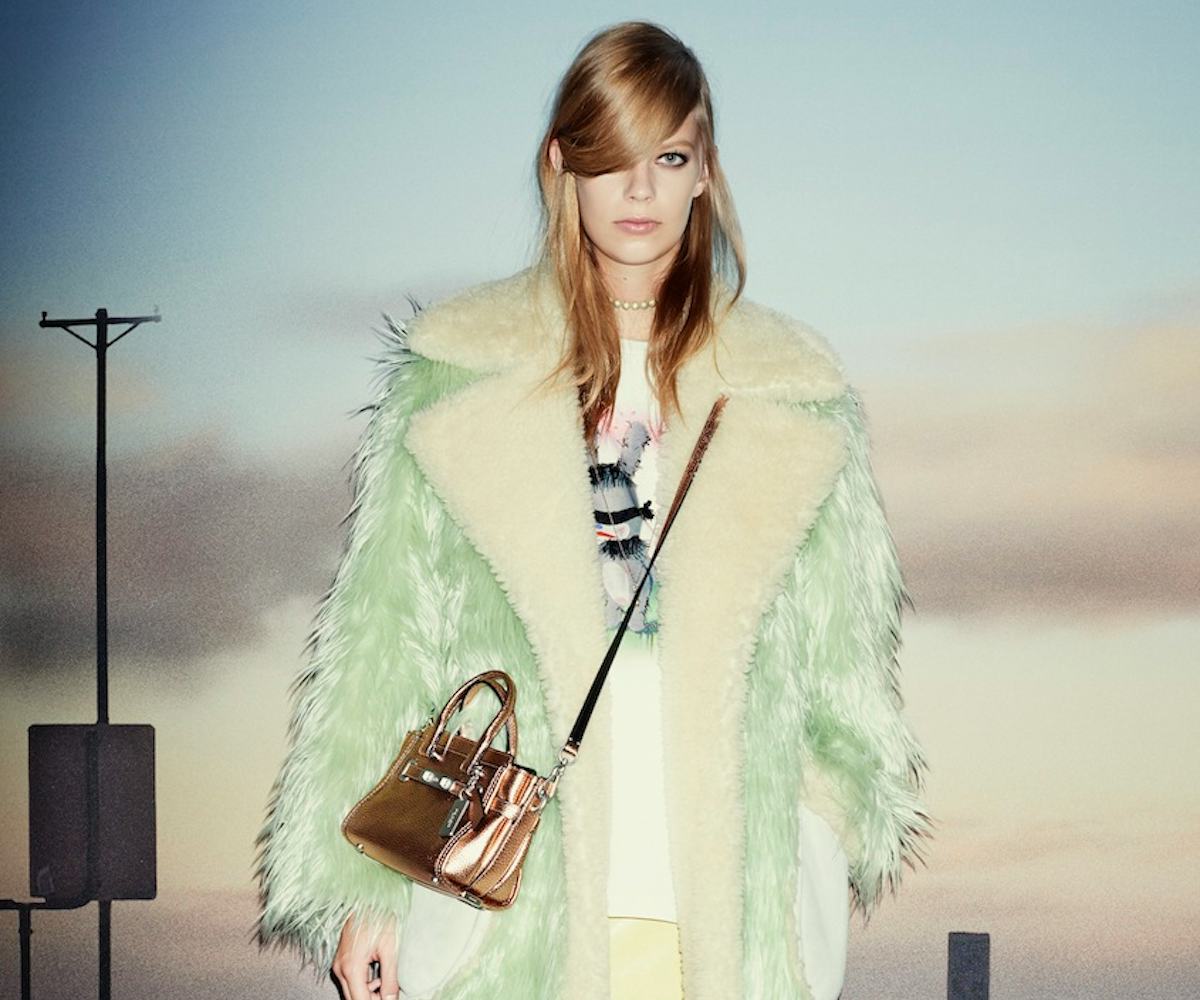 all photos courtesy of coach
#nylonfw: get coach's cool girl hair
There was so much to love at yesterday's Coach presentation: awesome fuzzy outerwear in candy hues, a new collab with artist Gary Baseman, and an unexpected edgy vibe that signals creative director Stuart Vevers' successful revamp of the All-American brand. We might have to wait several months before we can snag one of those illustrated handbags or that seafoam green jacket, but one thing that anyone can score right now? The models' rad, '70s-inspired hairstyles. Nodding to the collections' retro Americana influence, Redken's creative consultant Guido crafted a natural-looking, side-swept texture.
As he explains, "I kept the hair as natural as possible, using [Redken] guts 10 and wind blown 05 to create great texture with a little bit of lift. Then, I created a low side part over one eye and tucked the hair behind the ear for a cool feeling that's a little bit boyish, but still very soft and feminine."
Since the key here is effortless, don't worry about making it too perfect. Instead, spritz the guts 10 at the crown while blow-drying, then use your fingers to separate your hair into a deep side part almost all the way on the other side. Then, spray wind blown 05 to give an airy texture. Sweep a front section of hair across your forehead to cover one eye, then tuck behind the ear. Finish things off with fashion work 12 so that the look will hold, and ta da! Now all you need to do is get the signature Coach elusive attitude down, and you're good to go.
While you're practicing, check out our favorite Coach looks for spring '15 in the gallery.