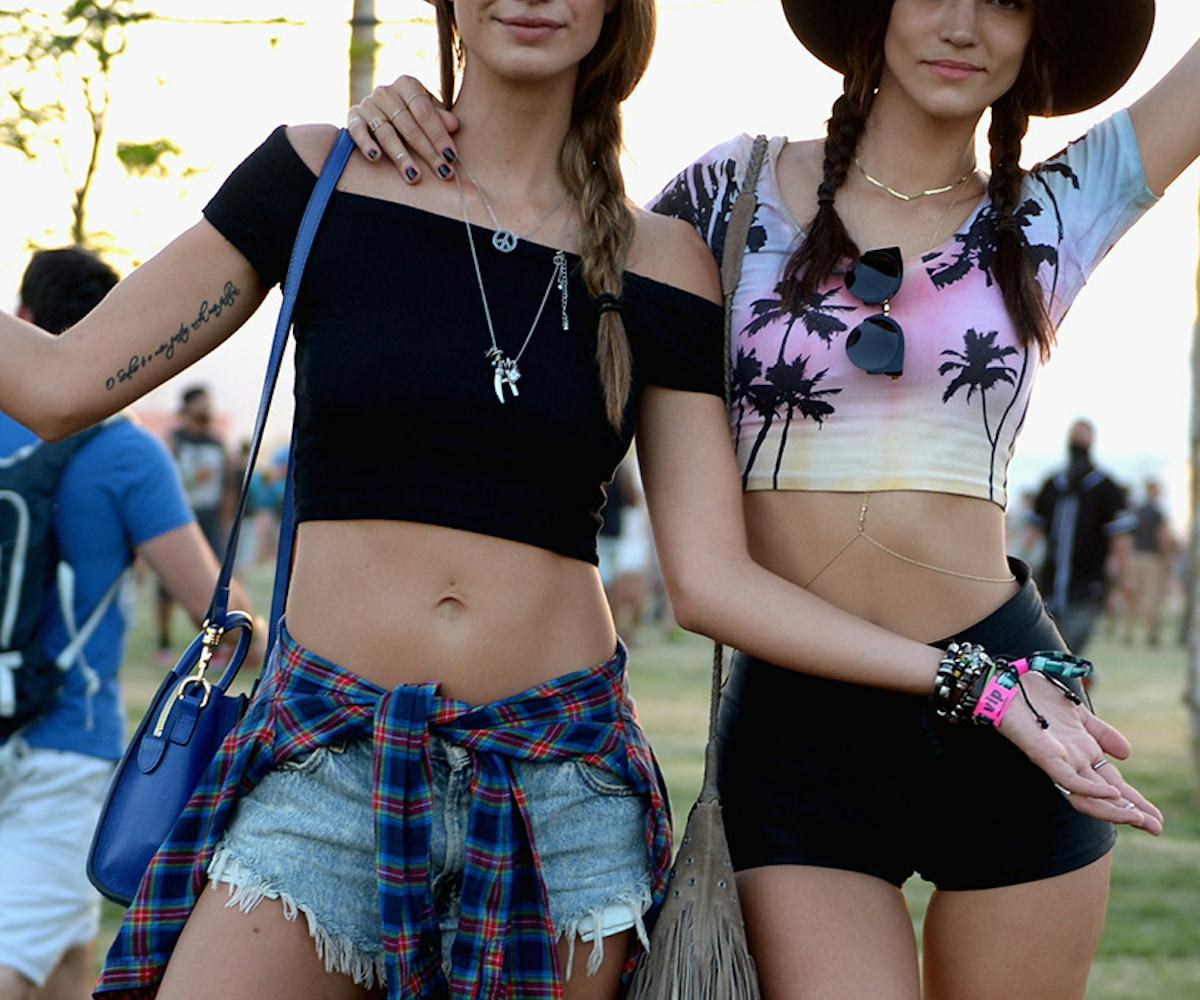 Photo via Matt Cowan/Getty Images.
Someone Dropped Their Outfit Set List At Coachella
A festival of music and also outfits
With so many big-name headliners, new artists with skyrocketing popularity, and parties with the hottest DJs, the most important thing about Coachella is indisputably the music—right? Right?!
Well, that is at least what we like to think—but the outfit itinerary that artist Yung Jake found at the music festival makes it seem like the most important set list at 'Chella is the one regarding your wardrobe.
Split up by different events (including our very own NYLON party!), the itinerary is organized to ensure that each outing gets its own unique look that will surely catch the eye of a street style photographer. Yes, we laughed. But while the dedication and organizational skills of the list-maker are surely commendable, we also have to pause and ask: What if the outfits are the most important part of aspect of Coachella after all? What if we are a part of the problem, what with our Coachella street style guides and festival beauty advice?
Oh dear lord, what monster have we helped to create? Has our admiration of Vanessa Hudgens's ability to completely revamp her look Coachella-in and Coachella-out distracted from the actual importance of the music itself? Have we put the emphasis instead on how to make your music festival experience as Instagrammable as possible? Why is this person wearing Givenchy shoes to a potentially crowded and dirt-filled situation? It all makes us cry very fashionable tears on the inside.
Maybe, on the other hand, what if we stumbled upon the wardrobe itinerary of an A-lister? What if a supermodel simply needs to keep track of all the baller looks she's going to serve while she gracefully walks from sound stage to party to sound stage? What if Yung Jake has found a truly valuable piece of paper?
Just because we want to look good doesn't mean we can't enjoy some good music at the same time. Next year, maybe an outfit set list along with our artist set list could actually be a good idea. Now, on to the next outfit and concert coordination!