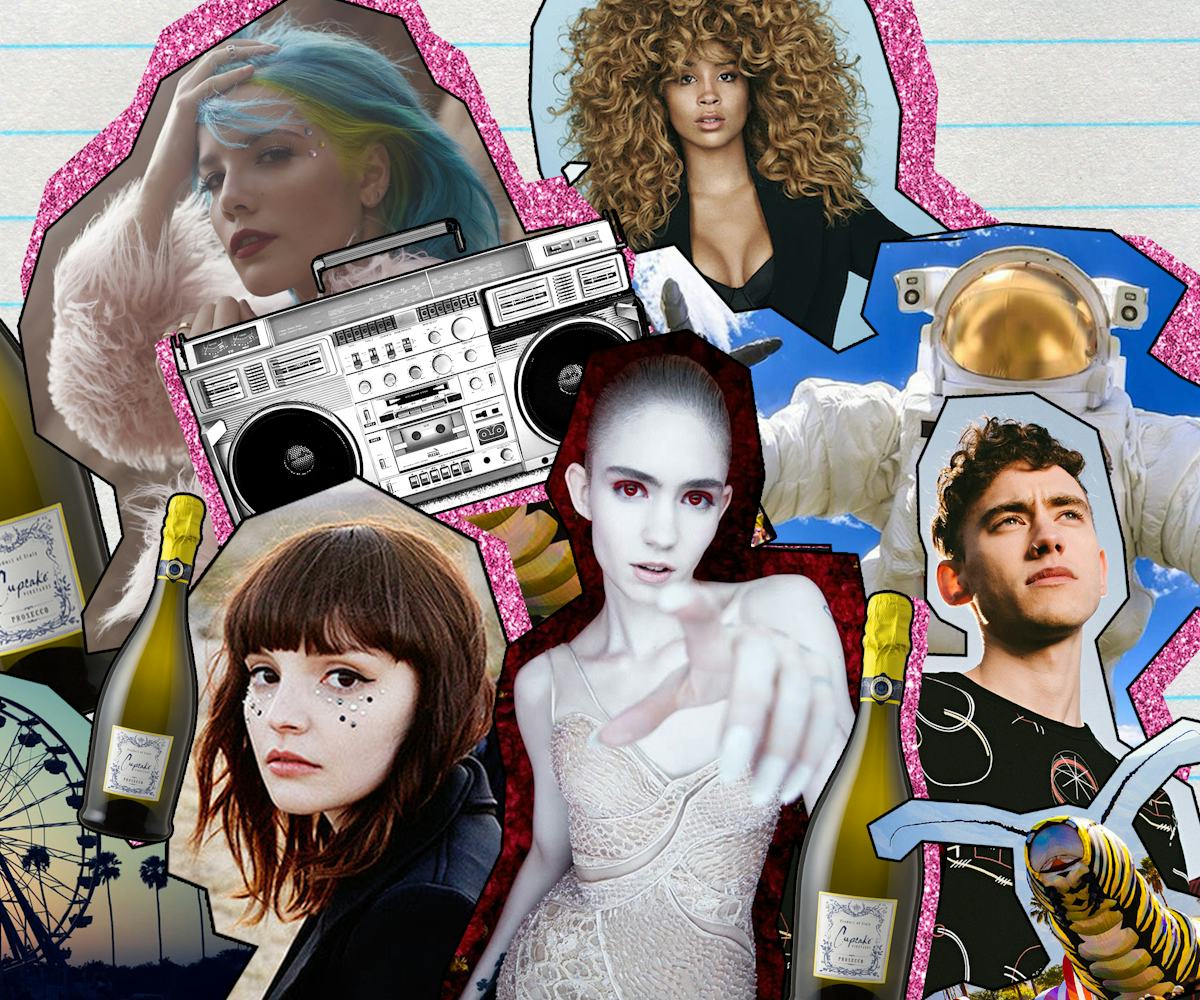 Photo courtesy of Capitol Records; 4AD; Glassnote Records; Interscope Records; Cupcake Vineyards.
The Perfect Pre-Coachella Playlist
In case you weren't aware, there's a big music festival happening this weekend. It's, like, a big deal. Crowd favorites like Ellie Goulding, Calvin Harris, The 1975, Major Lazer, and A$AP Rocky are all playing. There's also this cool indie band named Guns N' Roses scheduled to headline. They are, apparently, a very big deal.
To get you hyped for the magic that's about to unfold, we present you with a playlist featuring 20 musical essentials. It's a healthy mix of the turn-up, the turn-down, and the perfect in-between tunes. Treat today with some jams, your favorite drink (Cupcake Vineyards wine, anyone?), some comfy clothes, and good friends. Hey, even if you aren't going to make the trek to Indio, CA, this playlist will make it seem like you're there—except for the dust storms and all that. See some of you in the desert!