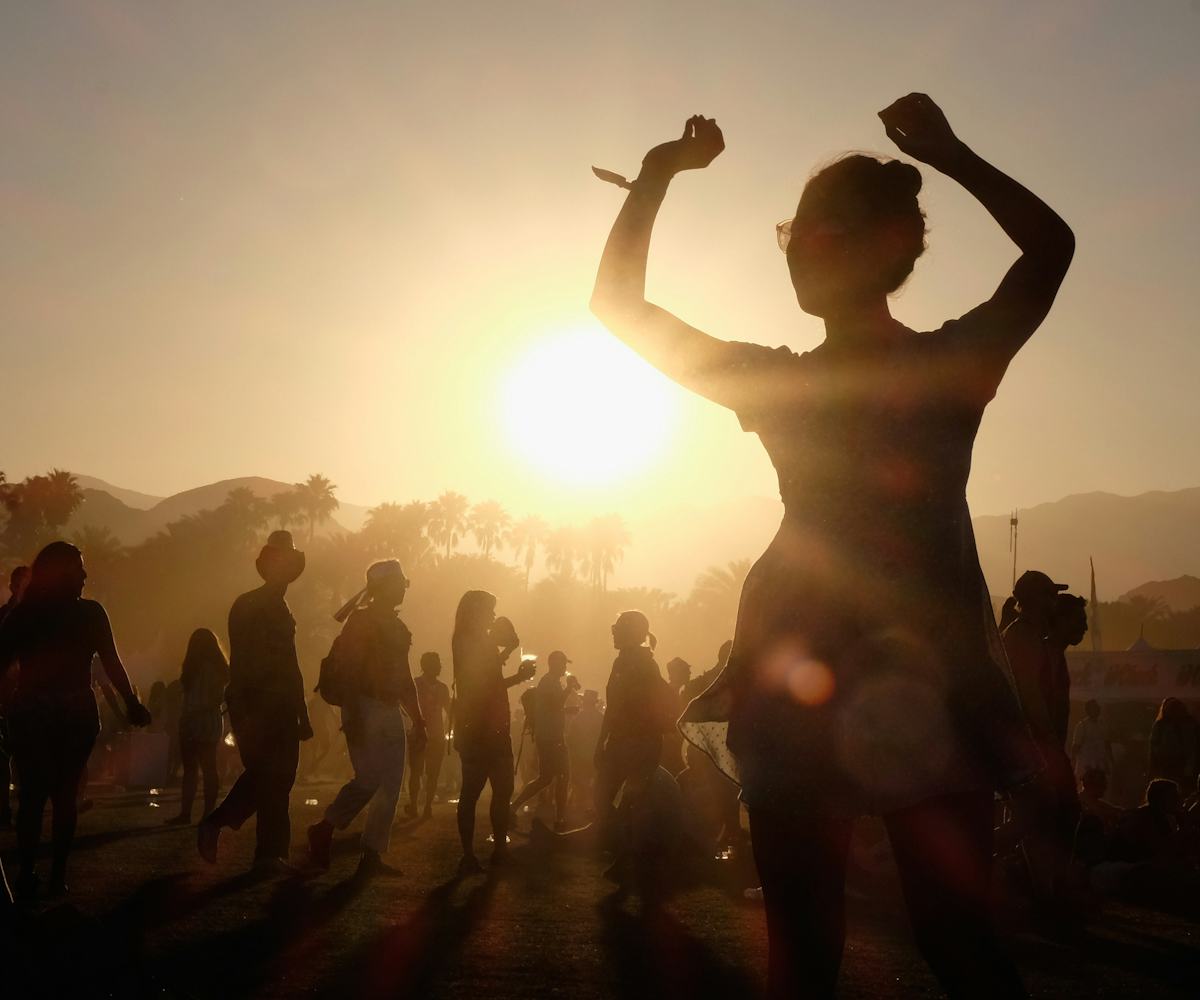 Photo by Frazer Harrison/Getty Images for Coachella
Coachella's Going To Have An Entire "Oasis" Just For Stoners
Despite the fact that Coachella takes place in California, where weed is legal, drugs are still prohibited at the festival itself. However, Weedmaps, the "Yelp of marijuana dispensaries," is going to help you out with that. Working with marketing firm Talent Resources, Weedmaps is planning to build an "oasis" solely for weed lovers.
The compound will be about six miles away from the festival and will feature two grow houses, a "greenhouse," and "five geodesic domes to test different strains from GenX, Brass Knuckles, and West Coast Cure," according to TMZ. "Budologists" will be nearby to help make recommendations. The oasis will be available for all VIP Coachella-goers. 
The best part? All the weed products are free! In keeping with the sharing and bartering economy of Coachella, Weedmaps will provide all the bud free of charge. Just remember to bring your own munchies.