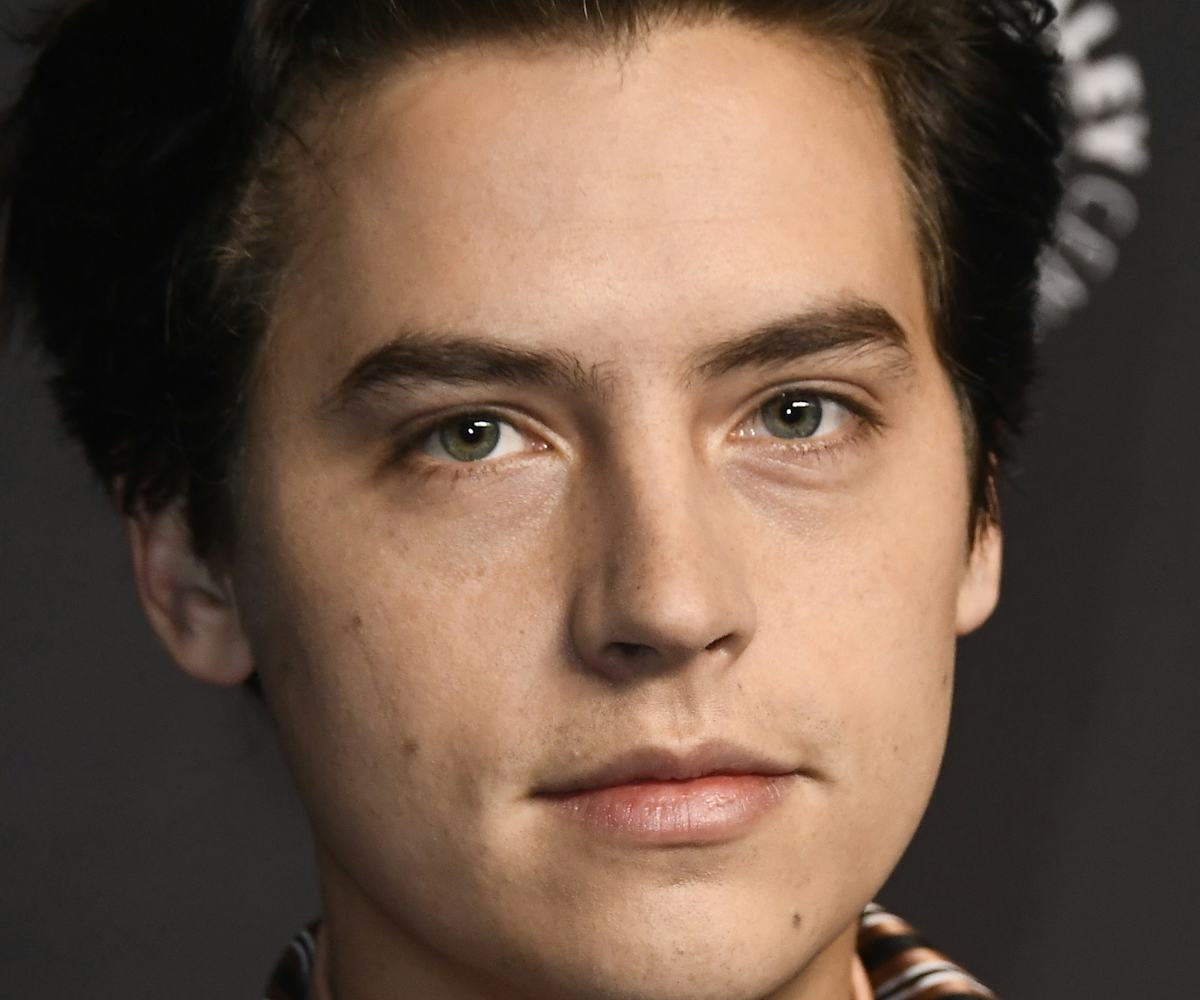 Photo by Frazer Harrison/Getty Images
Cole Sprouse Just Trolled Every 'Riverdale' Fan
Following last night's brutal episode ending
Spoilers for Riverdale Season 2 episode 21 ahead.
Last night's episode of Riverdale was many levels of devastating. After calling Betty to say he'll never stop loving her, Cole Sprouse's Jughead got beaten to a bloody pulp by Penny and a group of Ghoulies after offering himself up as a sacrificial lamb for the Serpents. It's unclear whether he's dead, dying, or going to be okay, but, whatever happens, that visual of his father carrying him away from the scene of the fight had the fandom in shambles. 
Across the Riverdale Twitter tag, viewers were freaking out, with some even threatening to stop watching the show if Jughead dies. "if jughead is dead there's no reason to watch rivderdale [sic] anymore," one fan said. "I fkn swear Jughead better not be dead!!!! Im crying more than I when I was in damn labor," another Riverdale devotee wrote alongside a crying Jughead GIF. "For the love of everything Riverdale this can't be true! Jughead is RIVERDALE."
Others tweeted at Sprouse to inquire about Jughead's fate. However, in typical Sprouse fashion, the beloved Riverdale star couldn't help but troll his followers with a vague tease. 
"Grateful, thank you #riverdale," Sprouse wrote—a statement that led many to fear he was exiting the show. And while it's probably less of an exit statement and more of a troll-y expression of gratitude for this batshit crazy episode, one can never be too sure. Guess we'll all just have to wait till next week's season finale to figure out Juggie's fate. Fingers crossed.