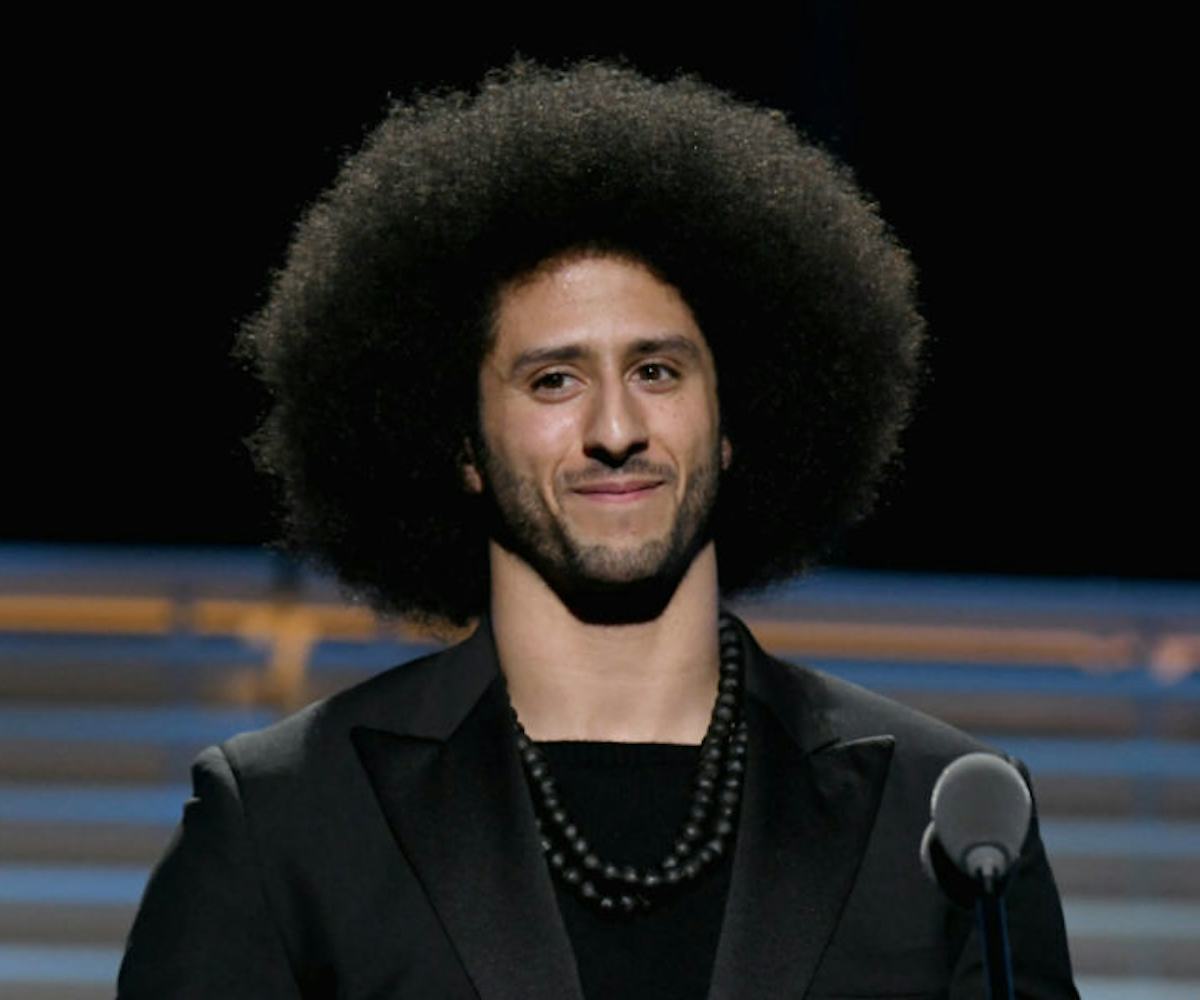 Photo by Slaven Vlasic/Getty Images for Sports Illustrated.
Idiots Are Destroying Their Nike Gear To Protest Colin Kaepernick's Ad
Someone should tell them they already paid for it…
Nike has tapped Colin Kaepernick to be the face of its 30th-anniversary "Just Do It" campaign.
The brand revealed the news on Monday with an ad featuring a black-and-white image of the former football player. The words scrawled across his face read, "Believe in something. Even if it means sacrificing everything." It's one of the more powerful ads we've seen in some time, and many celebrities have been praising both Kaepernick and Nike for making such a bold statement. Others, however, are denouncing the brand by… burning their products.
The silly thing about protesting in this manner is that, well, you already paid for the items, so Nike already has your money. You, on the other hand, just ruined a perfectly good pair of sneakers.
Kaepernick hasn't played in the NFL since the 2016 season when he began kneeling during the national anthem to raise awareness about police brutality. He's been under contract with Nike since 2011 and, according to The New York Times, the brand will now produce new Kaepernick apparel, including a shoe and a T-shirt. The company will also donate money to his "Know Your Rights" campaign.
As some users online pointed out, if you're one of the people up in arms about Nike's decision, maybe try donating or selling your products instead of destroying them. At least that way someone less fortunate can benefit.