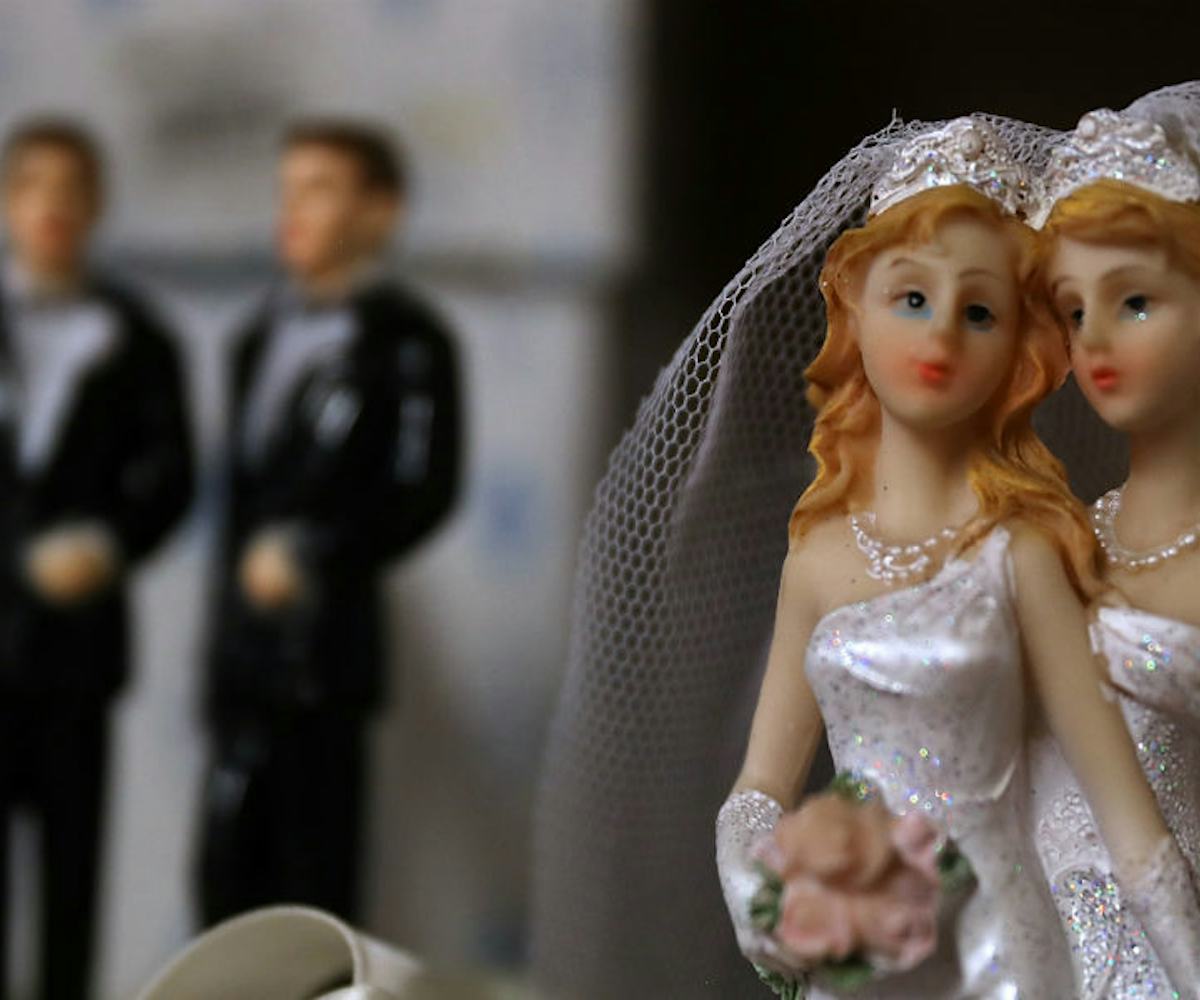 Photo by Justin Sullivan/Getty Images.
Baker Who Refused Wedding Cake For Same-Sex Couple Also Denied A Transgender Woman
And is now seeking to overturn a ruling that he discriminated against her
Colorado-based baker Jack Phillips, who made the news for refusing to make a wedding cake for a gay couple, has also refused to bake a cake for a transgender woman.
Phillips is now seeking to overturn a Colorado Civil Rights Commission ruling that he discriminated against Autumn Scardina, the woman who reportedly asked for a cake with a pink interior and blue exterior for her gender-transition party in 2017. As ABC News reports, the baker believes that the government is on a "crusade to crush" him by forcing him into mediation.
"I know the Bible says that God created male and female and that we don't get to choose that, and we don't get to change that," Phillips told Colorado Public Radio. "And I don't feel like the government has a right to compel me to participate in creating a cake that promotes that message." Phillips is asking for a reversal of the discrimination ruling and $100,000 in punitive damages. 
It's hard to say what the ruling will be this time around. Back in June, the court sided with Phillips primarily because of how he was treated by the commissioner. The baker listed his religious beliefs as the main reason he refused the same-sex couple in 2012, and the justices voted that the commission violated his First Amendment rights. Despite talks that this was a huge blow to LGBTQIA rights, it wasn't as big as people think. Louise Melling, deputy legal director of the ACLU, said in a statement at the time: "The court reversed the Masterpiece Cakeshop decision based on concerns unique to the case but reaffirmed its longstanding rule that states can prevent the harms of discrimination in the marketplace, including against LGBT people."