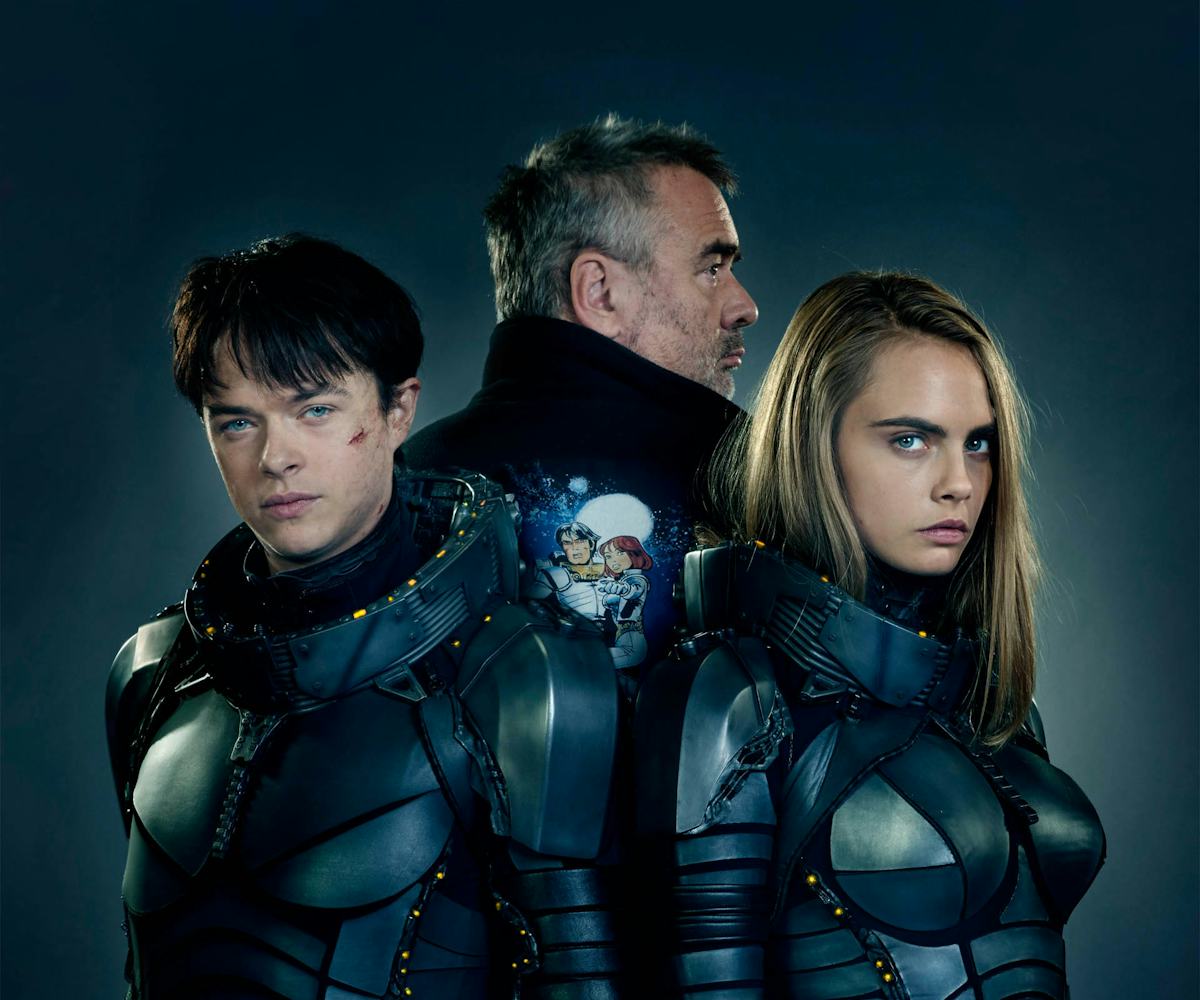 Photo courtesy of Collider
5 Reasons To Nerd Out Over This Weekend's Comic-Con
Comic-Con, the annual mecca for all things nerdy, officially kicks off today in San Diego. If you're not familiar with it, it's tempting to dismiss this as an insular gathering of comic book stans, video game fanatics, and cosplay weirdos. But Comic-Con has come a long way since its fringier beginnings. Today it's a star-studded affair that serves as a launching pad for some of Hollywood's most anticipated (and expensive) releases, and as a chance for fans to get insider looks at their favorite TV shows. The four-day event also features an endless parade of panels featuring the creators of some of your deepest obsessions, and then at night, everyone gets drunk and geeks out over what they saw during the day. And speaking of geeking out, here are five of the Comic-Con moments we're most looking forward to. 
Saturday's Warner Bros. panel is the most anticipated of the entire weekend. Not only will the studio be teasing new footage of upcoming tentpoles like King Arthur: Legend of the Sword, Kong: Skull Island, and Fantastic Beasts and Where to Find Them, but it will also give audiences their first look at footage from next summer's Wonder Woman, which is kind of a big deal. Why? Because not only is Wonder Woman the first female-centric movie of the current superhero craze—somehow, DC beat Marvel to the punch—but it also marks the first time a woman has directed a major movie in the genre. Star Gal Gadot recently spoke about the importance of Wonder Woman having a female director, and this Saturday, we'll finally get to see what she means. Bonus: The entire cast of Suicide Squad is expected to appear at the panel, ahead of the highly anticipated August 5 movie release. 
With their upcoming animated feature Moana, Disney is hoping they've got the next Frozen on their hands (until the sequel comes out, of course). And based on the early trailers, the movie looks like another surefire smash for the Mouse House. (It also doesn't hurt that Lin-Manuel Miranda is involved with the film's music.) But the real reason to pay attention here is that the movie's title character is a Polynesian princess, marking a first in terms of representation in a major animated release (or any major release for that matter). At Comic-Con, Moana filmmakers, Ron Clements and John Musker, will take people behind the scenes of this future classic. 
It's hard to believe that Orphan Black is coming to an end after its upcoming season, but it's the truth. So you can bet Friday's panel that features series breakout Tatiana Maslany, the rest of the cast, and series co-creators, John Fawcett and Graeme Manson, will be filled with nostalgia, memories, and some teases as to how the series will conclude its terrific run. Maslany famously cried during an Orphan Black panel at Comic-Con in 2014, so expect a repeat performance. The show never found a mass audience on the level of say, Game of Thrones, but those who watched it know how special it is. That includes us. 
Hollywood has a long way to go before women are represented equally behind (and in front of) the camera—as of last year, only 7 percent of directors were women—but a conversation has begun, and that's a start. That conversation continues with the Women Rocking Hollywood panel on Saturday, which will feature Marvel producer Victoria Alonso, DC producer Deborah Snyder, Twilight director Catherine Hardwicke (pictured), and more. 
Fans of Luc Besson know that no one does sci-fi quite like the French firebrand. Almost 20 years after its release, Besson's The Fifth Element still holds up as a visionary space opera with a proud weird streak. Will his return to the genre—Valerian and the City of a Thousand Planets—be able to capture our imagination in the same way? We'll get our first hint when Besson and his stars Dane DeHaan and Cara Delevingne arrive at the convention's vaunted Hall H to premiere the first footage from the film. We're also being promised "surprise panelists" for the presentation, which maybe, probably, definitely means Rihanna, right?