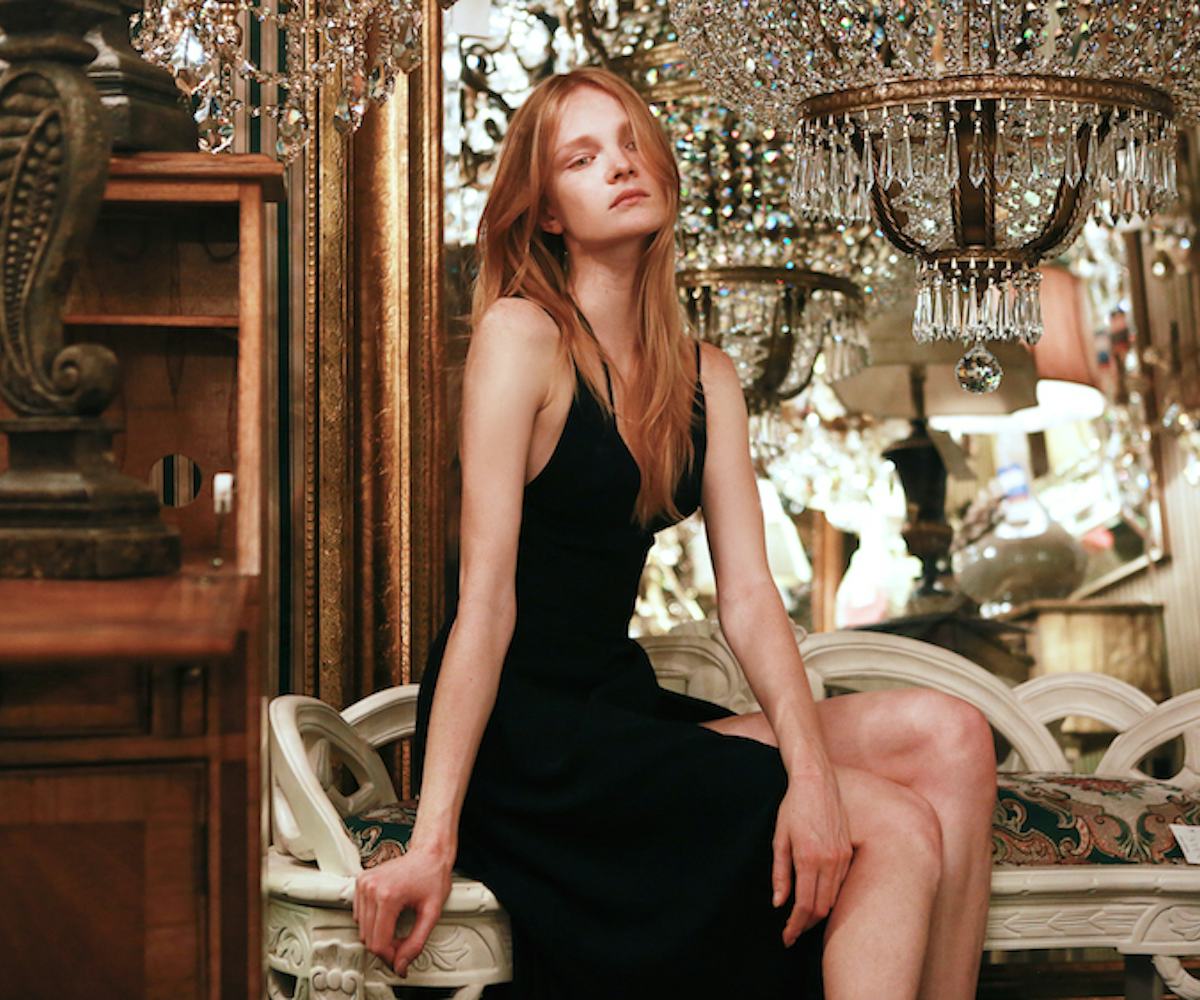 photos by haylee barsky
the coolest glitzy holiday dresses ever
so glam we had to use chandeliers as a backdrop.
What's sexy yet sweet, and sparkly all over? You. We're stocking up on all things festive—from the perfect party dress to the most killer accessories—and giving you a gallery full of holiday-inspired shots to put you in the spirit of getting dressed up and decked out. Our fave new ensembles, modeled by the gorgeous Julia Shvets of Muse Management, definitely dare to bare a little skin, but the heat coming from everyone else's outfit envy will be keeping you warm all season long!
Browse the pics from our super-glam shoot and start picturing yourself in all of the prettiest new merch from NYLONshop.
Shot on location at The Light House in New York.
fame & partners: aztec two-piece dress—$349. (available here.)
shadow play nyc: diamonds circle scarf—$85. (available here.)
fame & partners: aztec two-piece dress—$349. 8 other reasons: one more time rings—$44. (available here.)
8 other reasons: reloaded hand piece—$48. (available here.)
fame & partners: dream catcher split maxi dress—$249. (available here.)