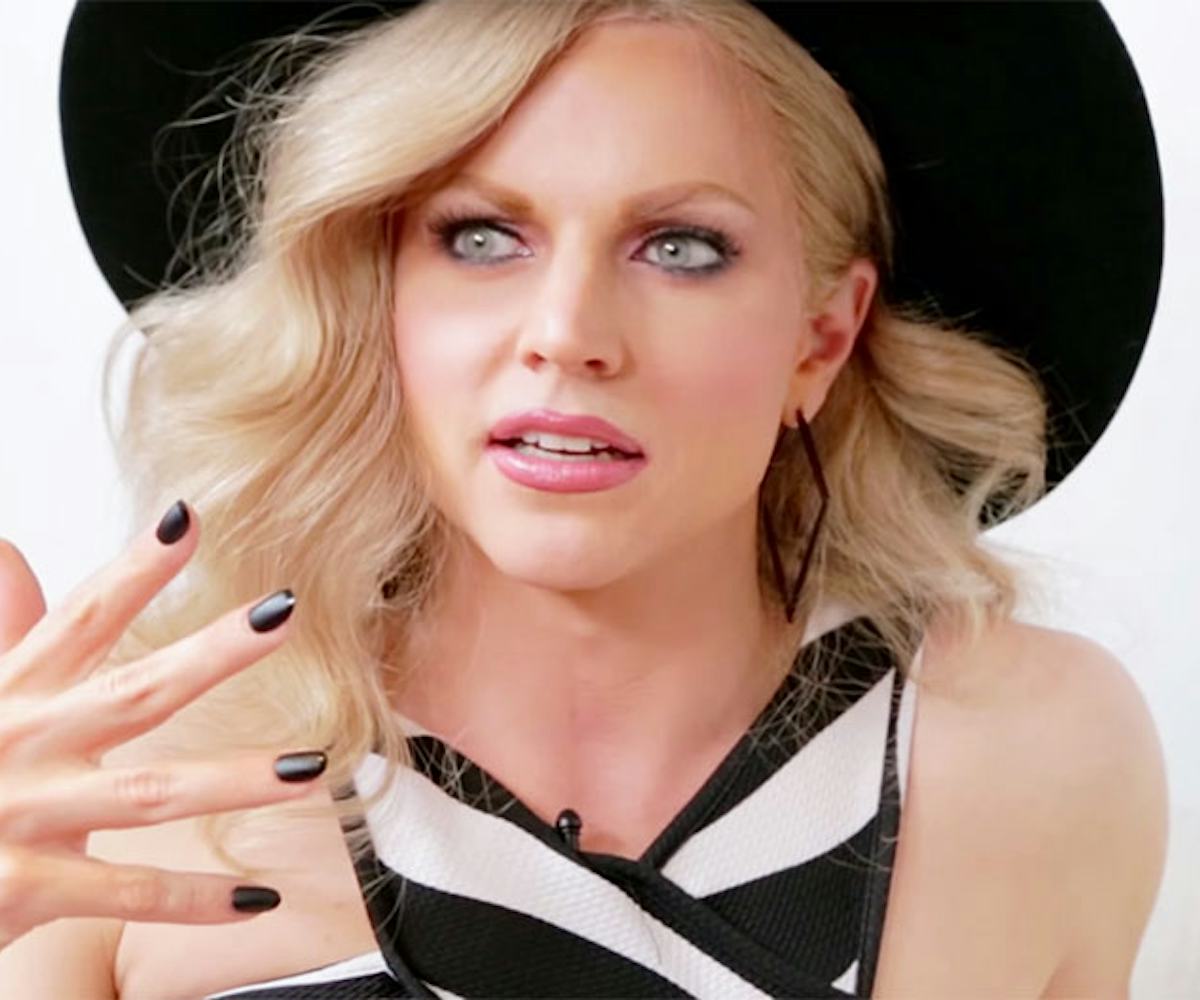 'RuPaul's Drag Race' Star Courtney Act Talks Caitlyn Jenner & Gender
on her new ep 'kaleidoscope'
If you are anything like the LOGO-loving staff of Nylon, you know Courtney Act as the multi-talented singer serving serious body as the runner-up of RuPaul's Drag Race. Her season, the sixth, was known for having some of the most colorful characters and humorous queens yet—though Courtney brought a sense of professionalism and polish to the competition. 
However, now the Aussie is launching her first EP—which is generally what RPDR alum do. However, while Alaska, Sharon Needles, and Shangela (and basically everyone else) has headed straight for the dancefloor, Courtney's release, appropriately called Kaleidescope (all of the different shards of color coming together to create one solidified visual), is a true singer/songwriter affair. And Courtney has the pipes to do it, too. 
Courtney's entire album is a meditation on gender and the artifice that comes along with social constructions (for instance, Courtney Act is a beautiful woman, but her creator, Shane Jenek, is a handsome man). Inherent in Courtney's presentation are conversations about gender—conversations that she helps us have with her own simple, beautiful articulation.