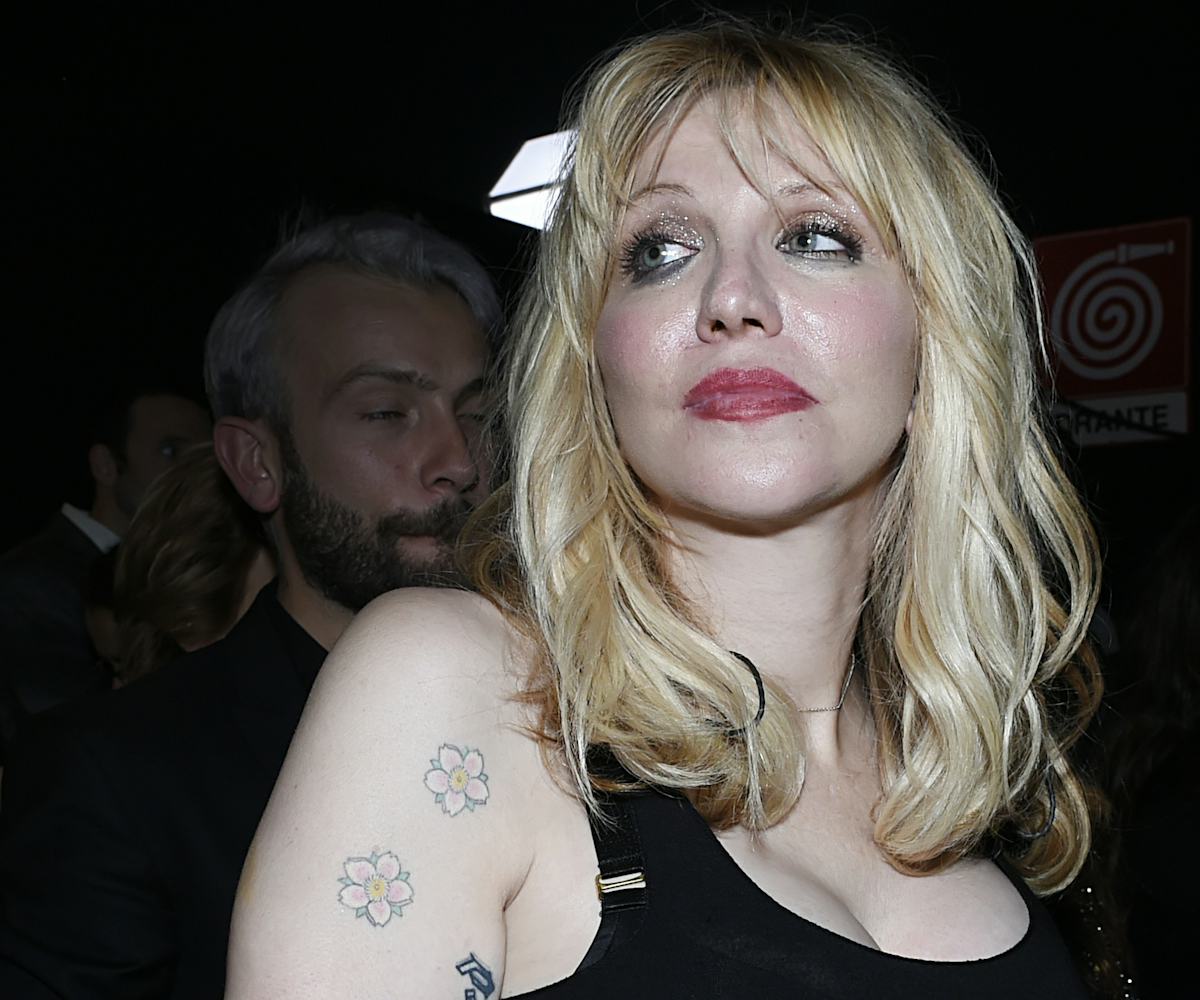 Photo by S. Alemdar/Getty Images
Courtney Love Allegedly Stalked Frances Bean Cobain's Ex-Husband's Ex
Isaiah Silva previously filed a separate suit alleging Love tried to kill him
Last week, Courtney Love and her manager Sam Lutfi were named in a civil suit filed by Frances Bean Cobain's ex-husband, Isaiah Silva. Amongst numerous allegations of home invasion robbery, assault, and kidnapping, was also the claim that Love, Lutfi, and other conspirators (including 13 Reasons Why star Ross Butler), plotted to kill Silva in order to get Kurt Cobain's legendary MTV Unplugged guitar back (which Silva won in the divorce settlement). Now, Love is facing another lawsuit— this time, from Silva's ex, Jessica Sullivan.
Sullivan, who is the mother of Silva's child, reportedly lived with Frances and Silva prior to their split, per TMZ. However, after "things went south," Sullivan alleges that Love and Lutfi began harassing and stalking her as well, in an attempt to "drive a wedge" between her and Silva. She is currently suing the two for stalking and emotional distress.
According to court documents obtained by TMZ, Sullivan claims Love and Lutfi tried to bribe and eventually threaten her into siding with Frances during the divorce. She alleged that Lutfi called her in June 2016, saying, "Your kid will be in an orphanage" and "I'll put you in the street you f*****g c**t. You die, f*****g b***h." 
Sullivan also claimed that Love and Lutfi put out a Craigslist advertisement with her phone number offering up her daughter's puppy for free.