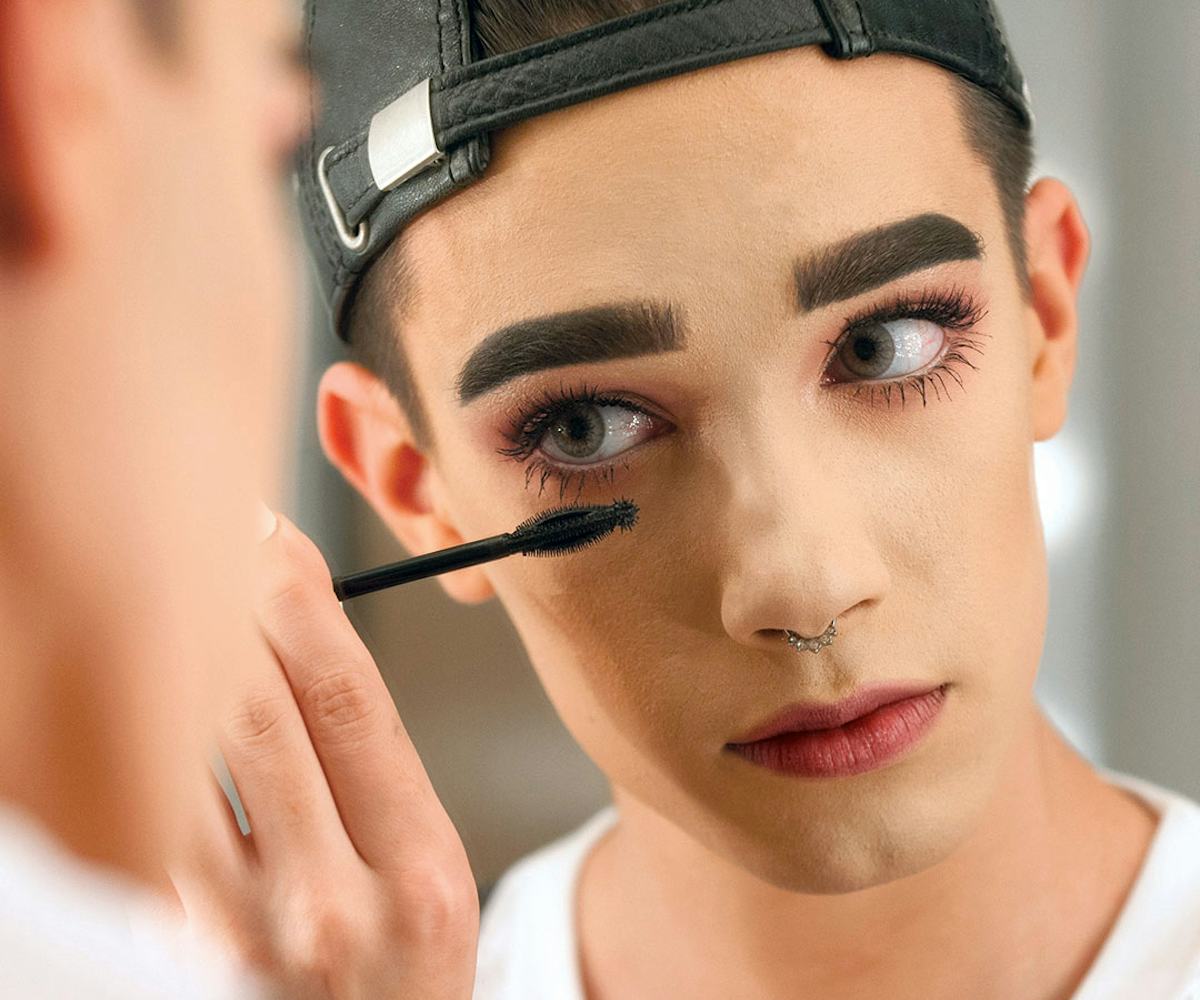 Photo Courtesy Of CoverGirl.
CoverGirl Just Appointed Its First Male Ambassador
A lot of celebrities have been tapped to serve as the face of CoverGirl in the past. Amongst the bunch are Zendaya, Rihanna, Taylor Swift, and Drew Barrymore. What these ladies all have in common—aside from being famous—is, just that, they're ladies. Today, the brand announced that it's switching up genders on us. Introducing: the first male CoverBoy, James Charles.
The 17-year-old beauty vlogger, aspiring makeup artist, and Instagram maven—and his perfectly highlighted cheekbones—is joining current ambassador Katy Perry to help launch CoverGirl's latest selection of products. On top of a campaign, he'll also be featured on TV, in print, and will share beauty tips, tricks, and tutorials during his reign. 
"All of our COVERGIRLs are role models and boundary-breakers, fearlessly expressing themselves, standing up for what they believe, and redefining what it means to be beautiful," a CoverGirl statement reads:
James Charles is no exception. One year ago, he boldly chose to launch his Instagram to the world, using transformative, dynamic makeup looks to showcase the many facets of his personality, serving as an inspiration to women, men, guys, and girls who might have been afraid to do the same.
Charles' latest gig is just one example of makeup brands preaching a gender-fluid message. Anastasia Beverly Hills included men in their latest Glow Kit ads and big name vloggers, like Patrick Starr and Manny Gutierrez, have collaborated with brands in the past. Here's to inclusivity being more than just a trend.
Look out for a commercial, starring Charles' beaming face, on your small screen sometime soon. Now, try to watch his video announcement below without tearing up.