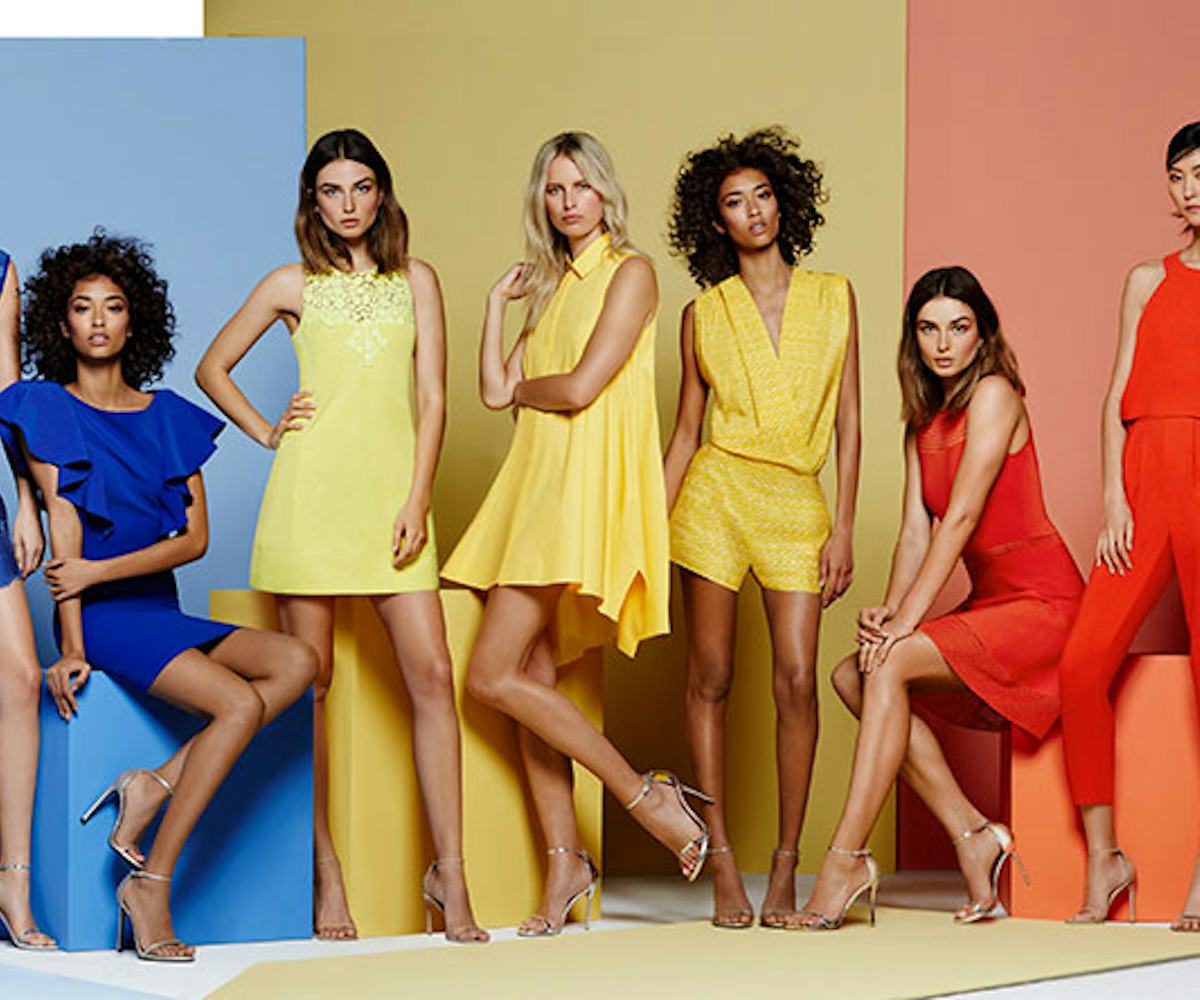 photo via bloomingdales
crayola and bloomingdales partnered up
for the coolest creations ever.
Equipped with a trusty box of Crayola crayons, we spent our childhoods doodling the outfits of our dreams. Sure, we may have (literally) colored outside of the lines and our sketches may have been on the sloppy side, but crayons helped our creativity to flourish even in the early years. And now, with a new partnership with Bloomingdales, Crayola is taking things to the next level.
Bloomingdales asked seven of its contemporary designers—including Rebecca Minkoff, Cynthia Rowley, and Nanette Lepore—to sketch vibrant looks for the shop's Spring 2015 campaign. Crayola then matched crayon colors to those looks and challenged the designers to create their designs—out of the crayons. And we thought that drawing with crayons was difficult enough.
The result of the challenge is nothing less than inspiring. From crayon bustiers to art supply shorts, the creations made through this colorful collaboration are works of art in their own right—though we shouldn't be surprised, given the talented designers involved in the challenge. These style stars have certainly proved that their design abilities extend far beyond just fabric. The designs are currently on display at Bloomingdale's flagship location on 59th Street in Manhattan. If you're not in town to see the crayon clothes, flip through the gallery to see just what this collab created.
Nanette Lepore
Nanette Lepore, Unmellow Yellow®
Rebecca Taylor
Rebecca Taylor, Midnight Blue®
Ronny Kobo
Ronny Kobo, Bittersweet®
Rebecca Minkoff
Rebecca Minkoff, Banana Mania®
Parker
Parker, Jungle Green®
Clover Canyon
Clover Canyon, Mountain Meadow®
Cynthia Rowley
Cynthia Rowley, Denim®