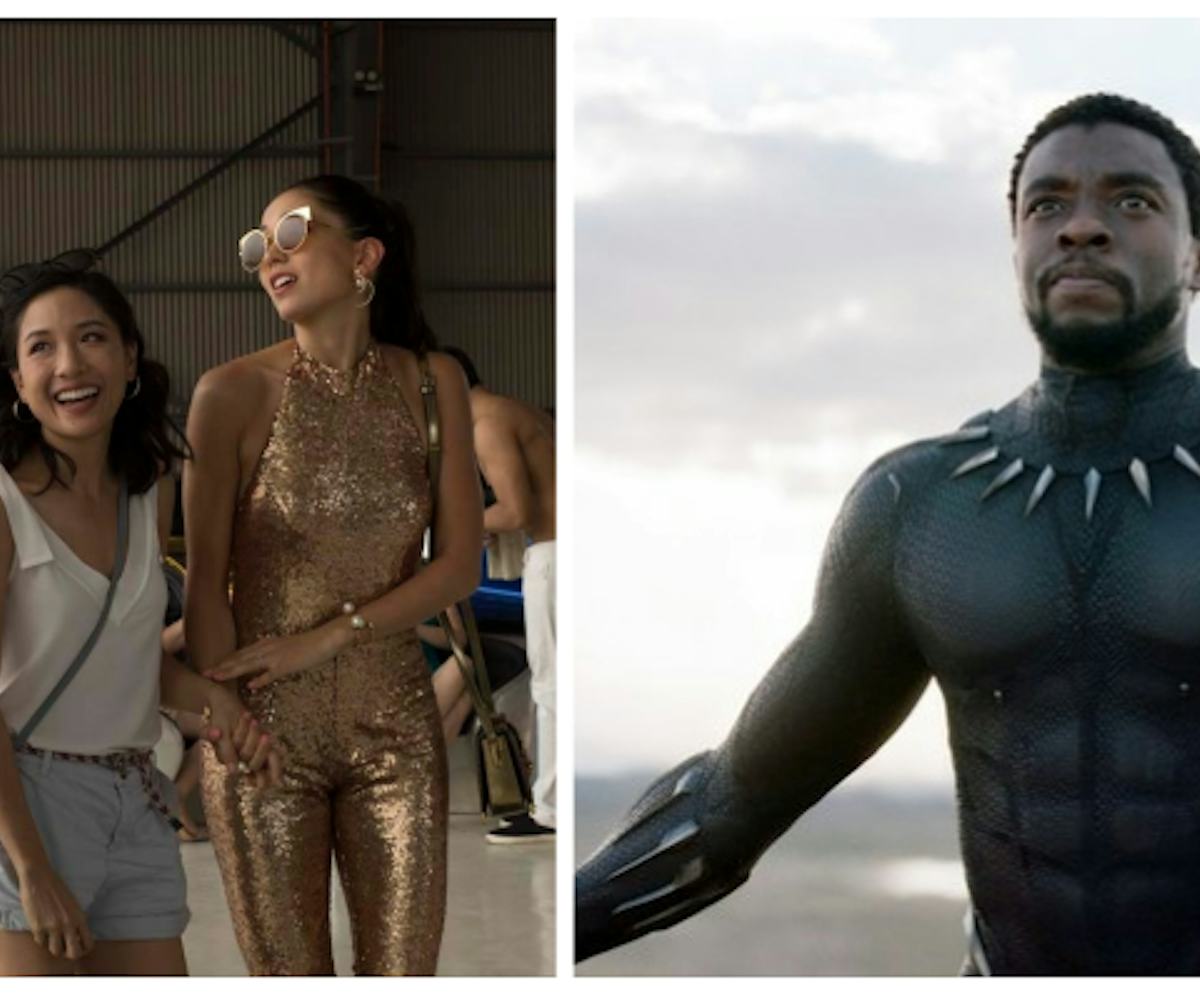 The Internet Is Not Happy With People Comparing 'Crazy Rich Asians' To 'Black Panther'
"Trying to compare them is a weak attempt to maintain the myth that whiteness is default"
Earlier this week, the flashy first trailer for Crazy Rich Asians hit the internet and everything, for once, seemed okay in the world. The rom-com, which was inspired by Kevin Kwan's best-selling novel of the same name, was celebrated for featuring an all-Asian cast, fronted by Constance Wu, Henry Golding, Awkwafina, and Ken Jeong, making it one of very few Hollywood blockbusters to do so.
Due to the film's casting, many thought it was appropriate to compare the film to Black Panther, which was also celebrated for its diverse cast of black actors, writers, and directors.  
But many people found the comparison to be in bad taste. Some pointed out that, not only are many Asian communities notoriously anti-black, but guilt-tripping people into seeing the film is not okay.
"Can we support Crazy Rich Asians because we should all support other POC and not make this into a weird, passive aggressive thing against Black Panther?" one user wrote.
Others noted that CRA is a romantic comedy that celebrates opulence and glamour, and won't tackle gripping issues like race the way that BP did.
People also noted that comparing the two diminishes the importance of both, as it not only implies that whiteness is a default for feature films but that minority groups are only allowed to have one major blockbuster.
After facing some backlash online, some clarified their statements by saying they would hope the film is successful and simply brings people together in the way that Black Panther did.
Crazy Rich Asians hit theaters August 17.