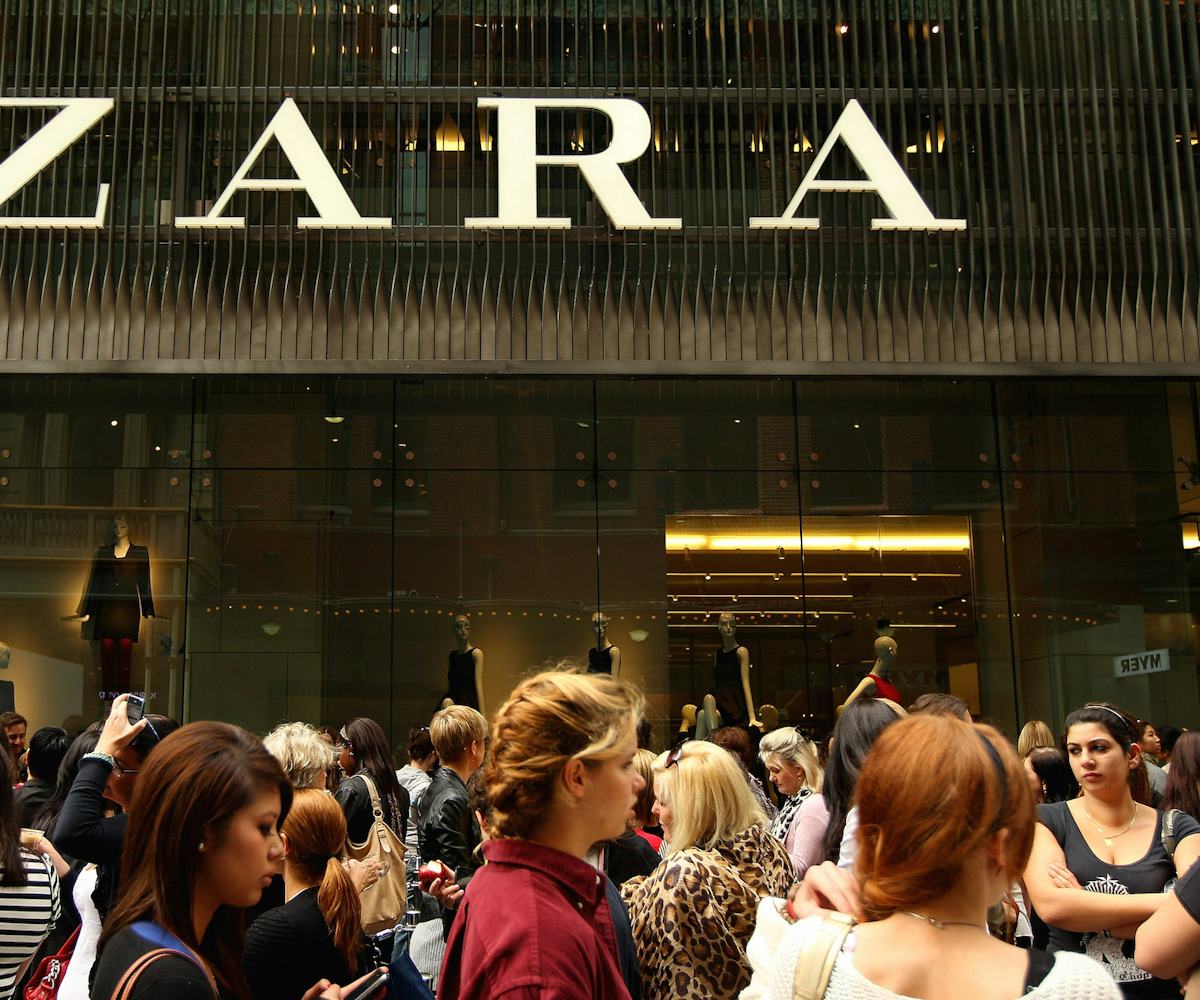 Photo by Cameron Spencer/Getty Images.
Managers At Zara Told This Girl To Get Rid Of Her Braids
A Toronto-based Zara is under fire for the way it handled a discrepancy over one if its employees hairstyles. Cree Ballah, a 20 year old who describes herself as biracial, was told by her managers to take her hair down before being led out of the store.
Ballah, who was wearing braids, alleges that her managers first explained that they meant no offense by their request, but that they were "going for a clean, professional look," adding that Ballah's hairstyle was "not the look of Zara." According to the CBC, Ballah felt humiliated and has since filed a complaint with the clothing retailer's HR department.
"My hair type is also linked to my race, so to me, I felt like it was direct discrimination against my ethnicity in the sense of what comes along with it," said Ballah. "My hair type is out of my control and I try to control it to the best of my ability, which wasn't up to standard for Zara."
Ballah eventually met with some of Zara's officials to discuss the incident, but still considers the matter unresolved. Zara, meanwhile, released a statement saying it "engaged directly the employee on this matter and respect(s) the privacy of those discussions."
"Zara has no formal policy regarding employees' hairstyles," the statement read. "(We) expect all employees to ensure that they present a professional appearance that enables them to serve our valued customers."
What do you think? Strict dress code or discrimination? Sound off in the comment section below.
Photo courtesy of Cree Ballah.