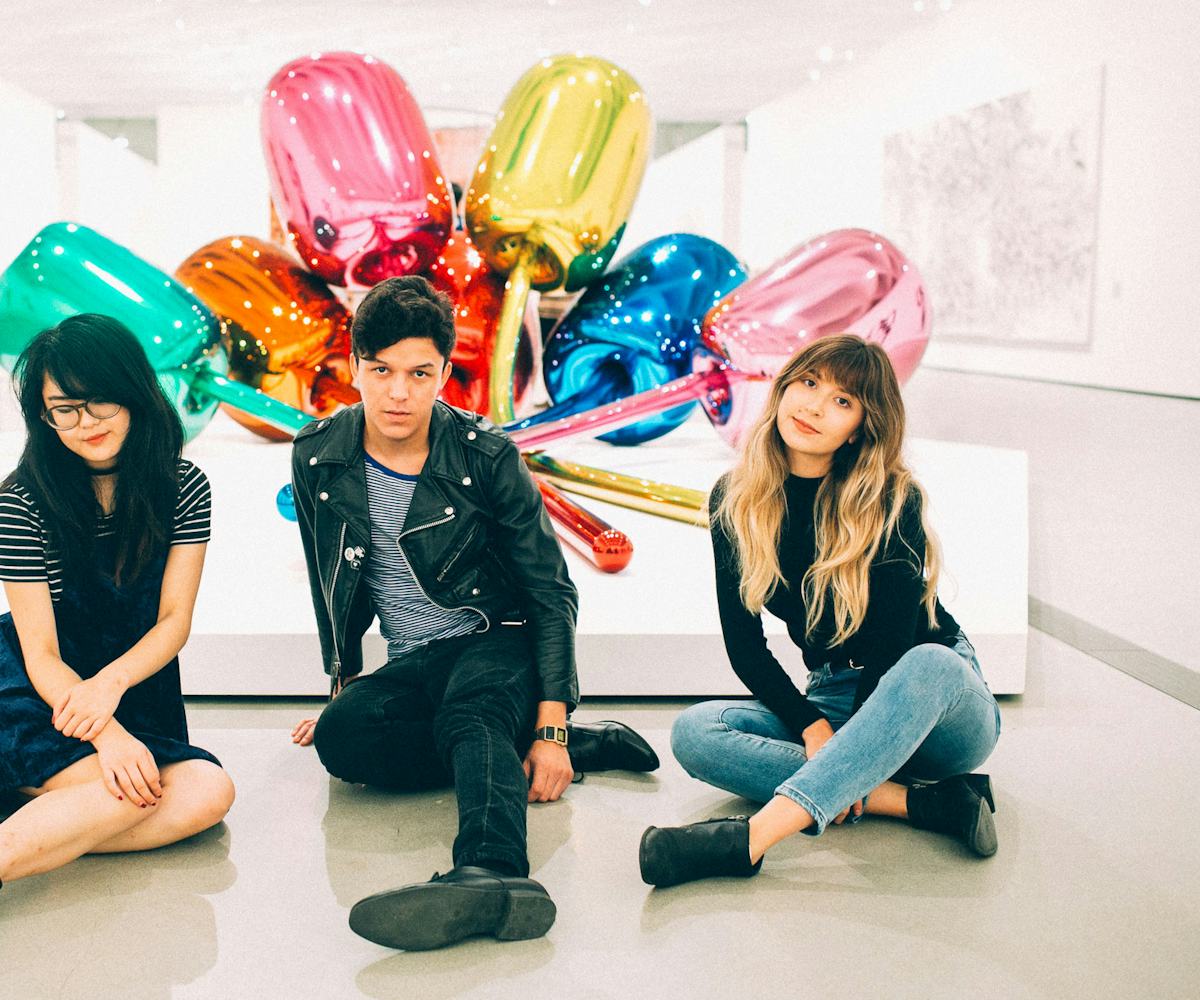 Photo by Jorge Meza
Crescendo Makes Dark, Dreamy Pop Music That You Can Dance To
Crescendo is a three-piece band from Los Angeles that makes moody pop music that you can dance and cry to at the same time. The members consist of Gregory Cole, Olive Kimoto, and Jess Krichelle. Today, NYLON is premiering the trio's brand-new single "Haunted" off their upcoming sophomore album. The song is a dichotomy between dark and dreamy, but it'll make your day a little bit brighter.
"'Haunted' was channeling the only thing that seemed to occupy my mind at the time, and was a bit like a harrowing, cathartic confessional. There were things about my feelings that I uncovered within the process of writing this song, things that were probably apparent yet unconscious at the time," Kimoto told us in an email. "It's about the way in which we may love from a distance so intensely until these people turn into a mirage of our own idealizations, the resulting harsh hand of reality brushing against our delusions, and the lingering feelings of longing that seem so inescapable. Really, it's about grasping so tightly onto something we know cannot exist, a dream that can never be ours to have."
Unless will be released on February 19, 2016 via We Were Never Being Boring.