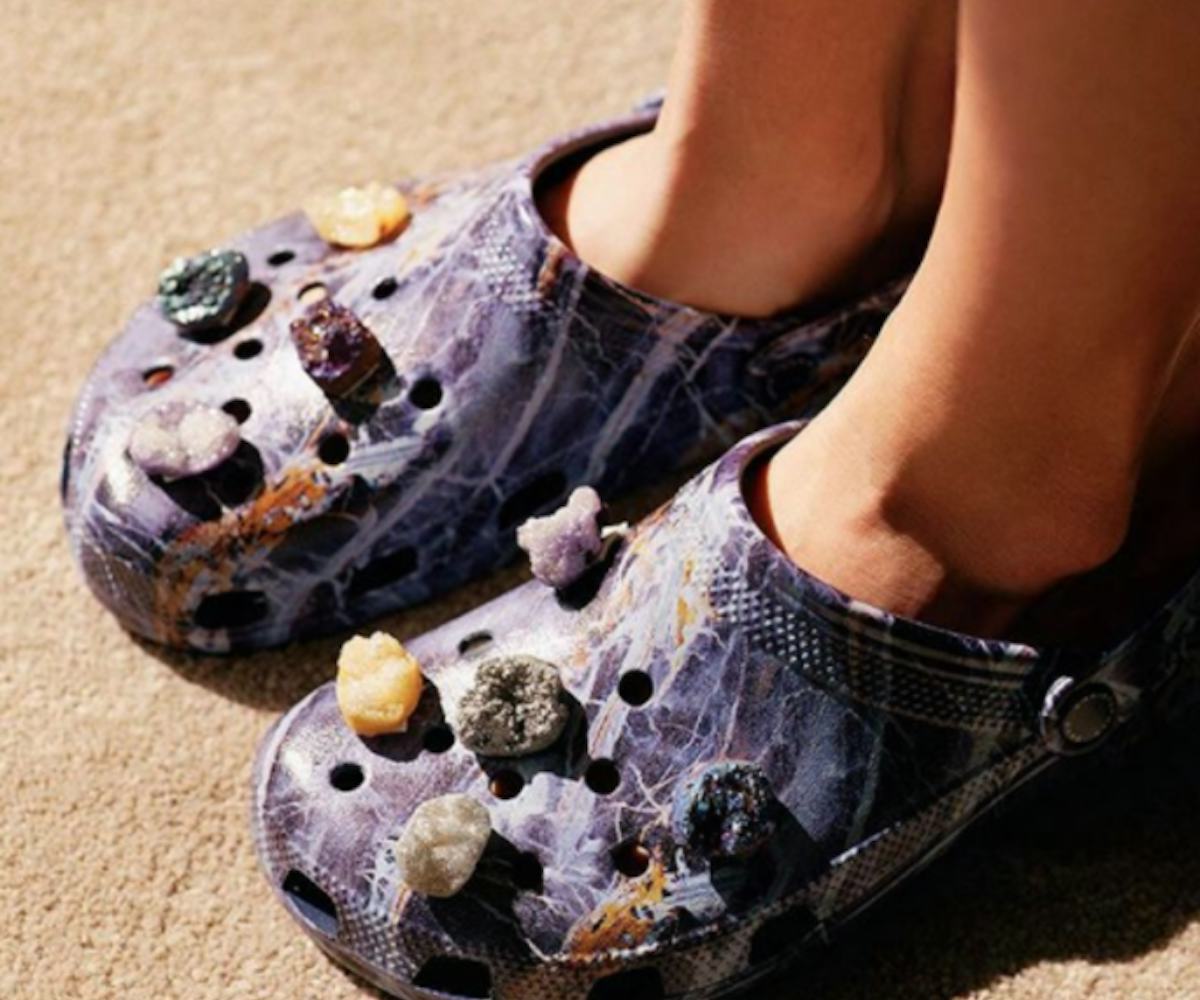 Crocs Could Be Going Away For Good
But will likely still be worn by DGAF fashion people everywhere
The fashion industry has a thing for ugly shoes. Birkenstocks, Tevas, Crocs—the bigger the eye sore, the stronger the obsession. But it looks like one that we, ourselves, have been debating for some time now might be on its way out for good.
According to Footwear News, Crocs Inc. has been in a five-year legal battle with USA Dawgs over the brand's infamous clog style. This past Friday, the U.S. Patent and Trademark Office issued a final nah to Crocs regarding its patent argument. The reasoning being that a different company applied for a similar design patent a year prior. Reason as to why more than one company wants to claim the style is still to be determined.
Nevertheless, Crocs is persisting. On Saturday, a spokesperson told the publication that they plan to appeal the decision. "Crocs is confident that the appeals process will result in a favorable ultimate outcome and allow it to continue to use this design patent, along with its many other intellectual property rights, to defend its iconic products well into the future" the statement reads. "In the meantime, Crocs will continue to aggressively enforce its intellectual property portfolio against those who unfairly trade off of Crocs' goodwill and reputation."
The New York Post has called the ruling a "major blow" to the company, noting its plans to close 160 stores over the next two years. This might be a problem not even fashion can fix.