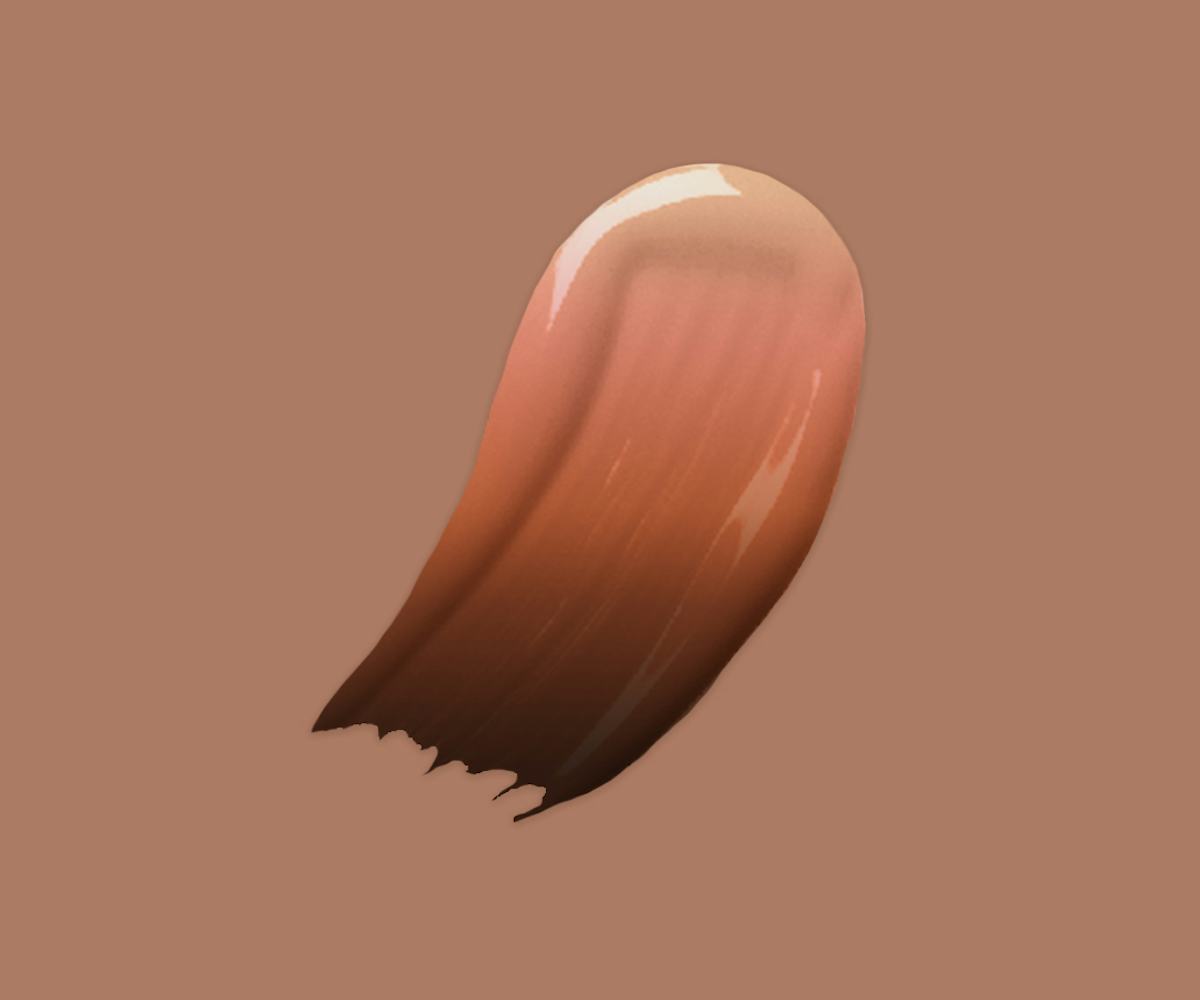 Photo courtesy of Lancome
Is Custom Foundation Worth It?
Look like the best version of yourself
The worst makeup gaffe for regular humans (aka ones who don't have makeup artists at their regular disposal) is probably wearing the wrong shade of foundation. After all, it's one of the easiest mistakes to make and makeup equivalent of having spinach stuck in your teeth. We've all done it to varying degrees, and it's a mistake I realized I was making only a few months ago, after reuniting with my sisters after being apart for several months. Once we got past the initial pleasantries, they both broke some news to me: "You know your foundation is, like, 30 shades off, right?"
Well no, not right. I wasn't exactly trying to make a habit of wearing a wrong shade of face makeup. But after they pointed out that I was wearing what amounted to floating head makeup, I realized they were right.
Personal embarrassment of spending god knows how long looking like an Oompa Loompa aside, I was glad that someone had told me the truth. But the problem still stands that it can be impossibly taxing to find your true shade of foundation. I figure if science can grow a human ear on a mouse, I shouldn't have to leave Sephora after a two-hour saga only to realize that the shade I bought is an approximate match only under specific and questionable lighting.
Turns out there is a solution, and it's as genius as it is simple: custom foundation. Not only does this exist, but it has for a while. There are two avenues for this, the online and the real-life brick-and-mortar experience. 
If you want the results of a custom-made foundation without leaving your couch, you've got plenty of options. There's Match Co, which I found to be the most aesthetically pleasing and seamless of the digital experiences. Using an app on your phone, you scan three different parts of your face and arms. Your skin tone is then analyzed, turned into a foundation, and sent to you. Then there's Motives Custom Blend Foundation, which is a lengthier process. It starts with a survey on their website; your answers are then submitted to a specialist who reviews the information before mailing you a sample. Prescriptives has a similar service, too; this involves a live chat with one of their representatives before they mix you a shade of powder foundation.
Then there are the IRL experiences. Elizabeth Arden has been offering custom foundation blending for some time now, and the service is available through The Red Door and Red Door Spas. The process starts with an in-person, in-store consultation. You sit down with an expert who uses a very science-forward looking device to detect your skin tone and undertones. It projects these onto a computer screen where your shade-adjusting options are added so that you can reduce ashiness and pinkness, decide to go matte or natural, and pick lightweight or full coverage. You then go through a process of mixing, trying, and reformulating until you land at a shade that you think looks best.
The newest and, in my opinion, most thorough and fulfilling experience, is Lancôme's new Le Teint Particulier Custom Made Makeup. First of all, you know you're in good hands because the entire setup looks like it came out of Stanley Kubrick's 2001: A Space Odyssey. I love that. It's ultra-clean with a bright white setting and just very sci-fi looking. You start by sitting down in one of those very professional and serious-seeming makeup chairs. Depending on how much time you have, and how much of an experience you're looking for, a spokesperson will walk you through the short or long version of the customized foundation process. After they've scanned the three spots on your face (and body) that you think best capture your ideal foundation shade, your unique color combination is dissected into what are the only four colors that actually make up skin tones (red, yellow, black, and white). Before your bottle goes in for a spin, your Lancôme expert can adjust for skin type, coverage, and finish. Once the bottle is mixed, they prep your skin and apply your new shade which comes with a unique ID in case you need to call in a refill.
Le Teint Particulier is a master class in how technology can be used to efficiently and realistically improve makeup. Aside from being interesting because of the novelty of it, Lancôme's custom foundation process taught me a lot about my skin. It turns out I have a very warm (yellow) undertone when all this time I had assumed it was red. The experience also adds elements of fun and magic to a process that can become very mundane and routine. 
How much does all this cost? As with anything, prices vary, with Match Co offering a 1 oz. bottle of its foundation for $49 and Lancôme offering its product for $80; as a comparison, 1 oz. of (not custom, though loved by Kardashians and many others) Giorgio Armani Beauty Luminous Silk Foundation is $62, making custom foundations fall in line with many other high-end makeup prices. So even though it's not cheap, it isn't crazy in its costs. 
And how did it make me feel? Looking at myself with my new unique foundation shade applied, I was surprised by how I basically just looked like a really great version of myself—you know, the one I save for the internet. But that is the very real power of a custom foundation; it makes you look and feel like your best self, instead of, you know, the Lifetime movie version of yourself.