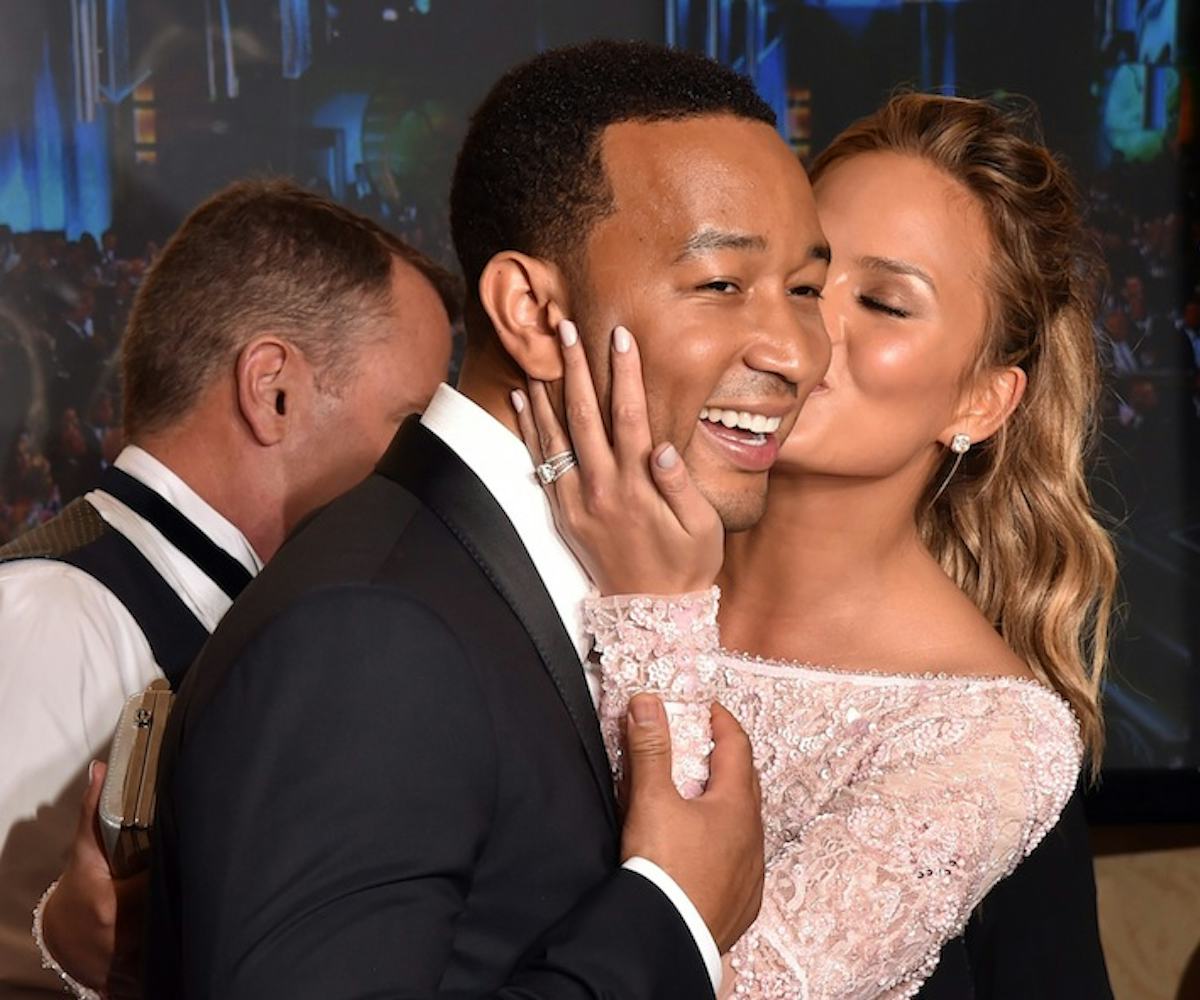 photos via getty images
the 10 cutest couples at the golden globes
If it wasn't already apparent, the Golden Globes is undoubtedly the most fun, semi-serious award show of the season. And while watching Amy Poehler and Tina Fey crack jokes from the comfort of our own home is great, we'd like to be right in the center of all the action. And if we were the significant other of a GG-worthy actor, director, or musician, we're 100% positive that we'd be begging them to bring us along. Because, apparently, the Golden Globes brings out the super cute, romantic side of just about everyone involved. Click through the gallery to see the cutest couples of the night.
Related Articles
Lorde's Golden Globes Look Is Our Favorite Yet
The 8 Best Beauty Looks Of The Golden Globes
The 14 Most Stunning Looks From The Golden Globes
Eddie Redmayne and Hannah Bagshawe — Pro-tip: Best wedding gift ever is a Golden Globe.
Liev Schreiber and Naomi Watts — It helps when both halves of the couple have projects featured at the Globes. 
Adam Levine and Behati Prinsloo — Adam talked about his "big" year, which included a movie, a TV show, an album, and—oh, yeah—marrying one of the most beautiful women in the world.
George Clooney and Amal Alamuddin Clooney — 'Nuff said.
Joshua Jackson and Diane Kruger — Please refer to the following .GIF of Josh's The Affair win for the ultimate in "aww"-making. 
John Legend and Chrissy Teigen — Her super-proud cry face may now be a meme, but it was absolutely adorable to see her bursting with pride.
Simon Halls and Matt Bomer — Matt Bomer's speech after his Normal Heart win had us melting. What a proud, and handsome, father!
Nancy and Steve Carell — Watching these two is like watching two newlyweds so in awe of the other one, except instead of newlyweds, they have been married for twenty years.
Amelia Warner and Jamie Dornan — It can't be easy to watch your husband's ascent to sex-symbol status, but new father Jamie seems absolutely smitten with his gal. 
Felicity Huffman and William H. Macy — C'mon. Just, c'mon. These two are the fantasy parents in the fan fiction of our lives.