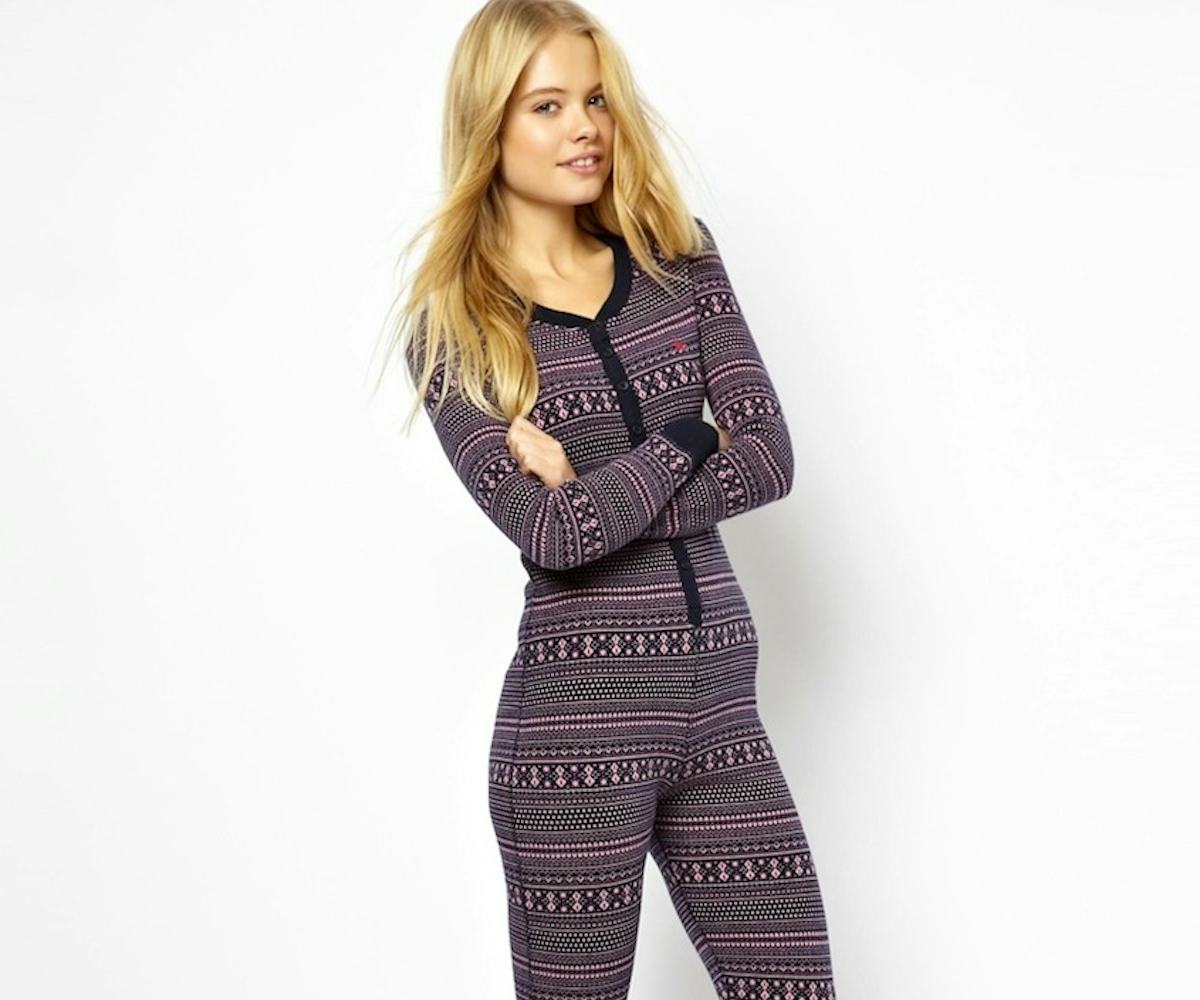 the great onesie roundup
for when you don't really feel like getting dressed.
Lazy, meet cute. Cute, meet lazy. Now that we're all acquainted here, allow us to introduce the lovechild of the two: yep, the onesie.
The full-body zip-up might be the trend that's impossible to ignore (especially considering that Miley Cyrus twerk video seen 'round the world), but nobody's saying you have to wear a fleece lion outfit in order to get in on the action.
For everyone who wants to save the animal-themed versions for Cara Delevingne--or Halloween-- we've rounded up the 10 best, most wearable onesies available to buy right now. 
It should go without saying that they're comfy enough to wear around the house, but these are so cute, chances are people won't even do a double take if you sneak out to Starbucks (especially if they're layered under sweaters). It's wintertime and everyone's feeling lazy...so go ahead and own it!
Topshop--$50