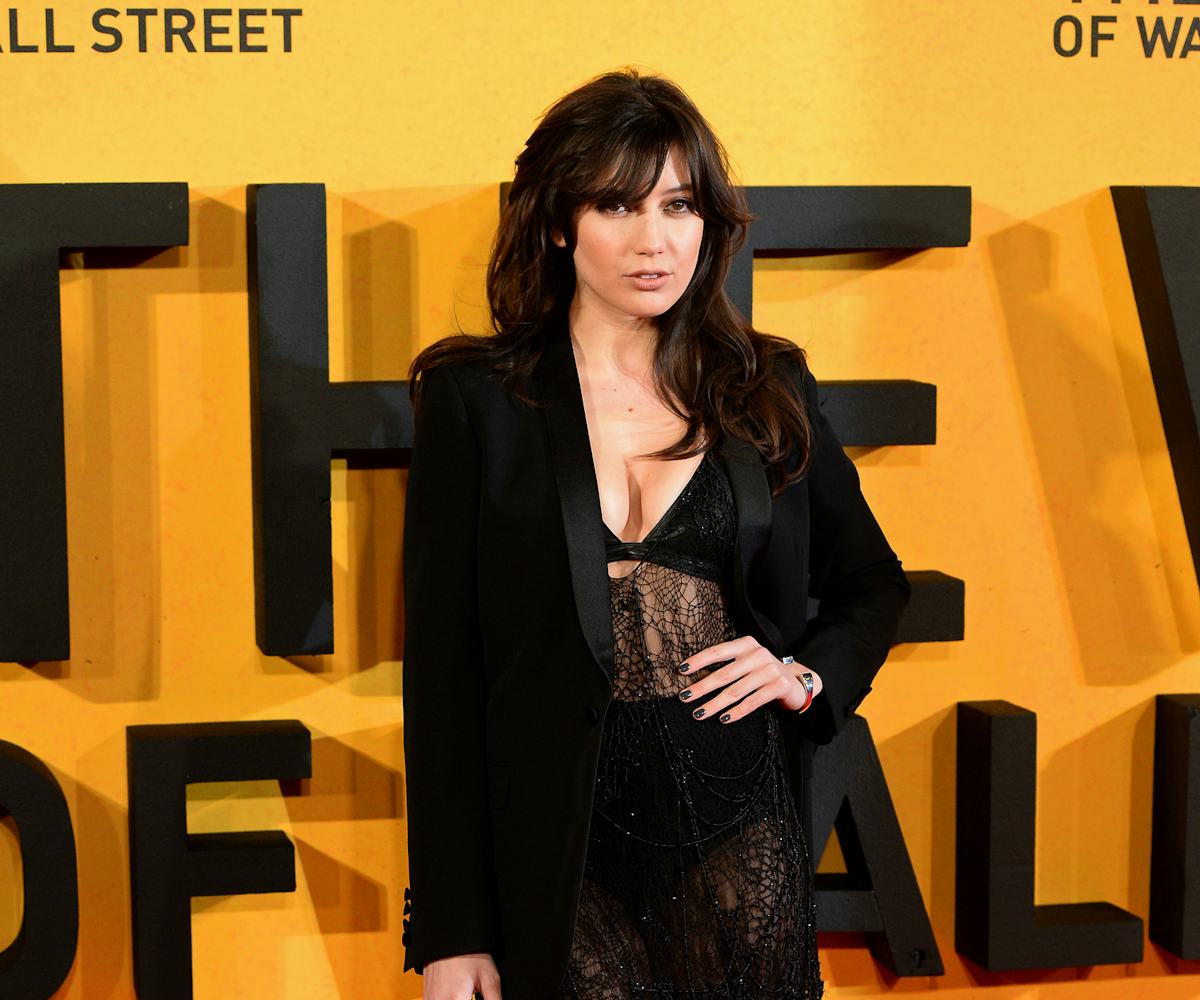 photo by getty images
star maps: lace maxi dresses
take your lace to new lengths like daisy lowe.
Let's just pause together and marvel at how awesome Daisy Lowe's outfit is.
Because even though a lace dress, a tuxedo blazer, and pointed toe booties shouldn't go together at all, somehow Lowe can pull it off. OK, yes, she's a model, but I'm also blaming this on her keen sense of style. I mean, who else would've thought to wear a lace maxi dress to a red carpet event?
Which brings me to a second question: Why don't I have a lace maxi dress in my closet? Honestly it never really occurred to me that a seemingly frivolous item, could actually be so versatile. It could be worn Lowe-style, with a blazer, tights, and booties in winter, with a slip in summer, and over a bikini at the beach. Actually, I think a lace maxi dress might be just as much as a staple item as a classic white T-shirt or some cropped jeans. Take a look at the coolest lace maxi dresses in the slideshow, and I'm pretty sure you'll agree. 
Jarlo Sienna Maxi Dress with Lace Hem Insert -- $138.89
JW Anderson x Versus Versace Lace Hem Dress -- $1,075
Stylestalker Maxi Dress -- $174.99
Nolitha Knit Lace Maxi Dress -- $89
For Love and Lemons Lace Maxi Dress -- $218
Alice + Olivia Leather and Lace Maxi Dress -- $318
Milly Cheetah Lace Maxi Dress -- $550
For Love and Lemons Lace Maxi Dress -- $250