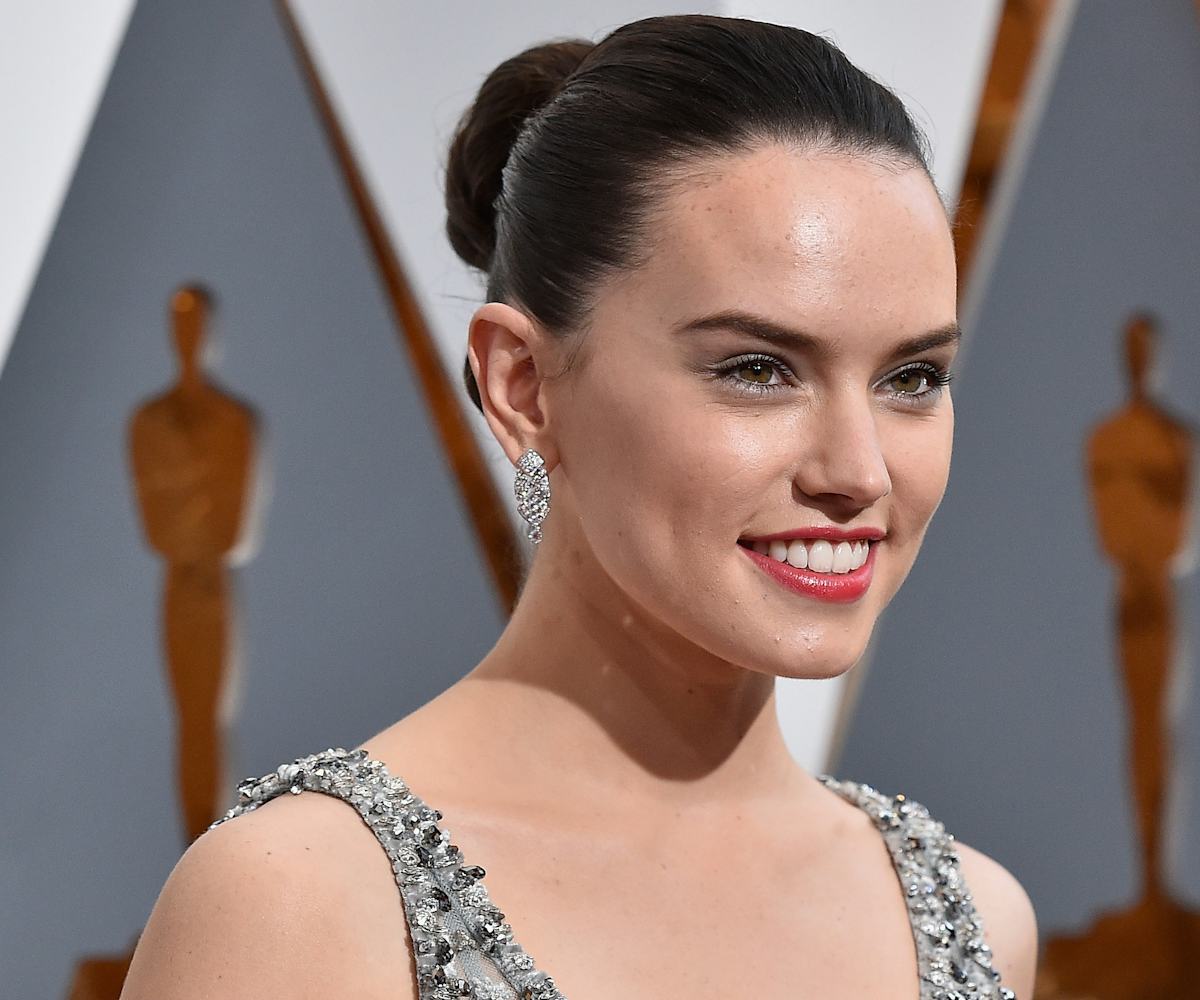 Photo by Kevork Djansezian/Getty Images
Daisy Ridley Quits Social Media After Being Harassed By Trolls On Instagram
Her #StoptheViolence post sparked a comments war
Celebrities deal with a great deal of criticism within the realm of social media. While some of it is valid, most of the comments public figures receive are unwanted opinions from internet trolls, and celebrities are increasingly choosing to delete their accounts rather than deal with the drama. The latest star to be bullied off of a platform is Daisy Ridley.
Ridley posted a photo on Monday urging followers to support an end to gun violence, saying:
Thinking about how lucky I am like......... Serious bit: as I sat in the audience yesterday tears were streaming down my face at the tribute to those that have been lost to gun violence. I didn't get a great picture of the incredible group that came on stage but they were so brave. It was a true moment of togetherness. We must #stoptheviolence
But then the actress deleted her account. As of today, @daisyridley redirects to an error page on Instagram. The post is still available on Ridley's Facebook page, where she often features content from her other social accounts. The comments section indicates a divide between those supporting the actress and trolls directing hate toward the post. Much of the criticism is regarding Ridley's use of guns in films, with some calling her a "hypocrite." 
John Boyega replied to commenters seeking answers on his own Instagram account, expressing support for his co-star's decision to "do what's best for her." According to The Nerdy Bird, Ridley made a brief return to reassure fans that she's "trying to be more present and all that and...wanted less distractions… It's all good :)."
The trend of cyberbullies on Instagram is ever-increasing, which is why the app is making changes to allow celebrities to protect themselves from unwanted abuse. It's unclear if that will make Ridley want to come back to the platform, but at least there will be a safer space awaiting her.