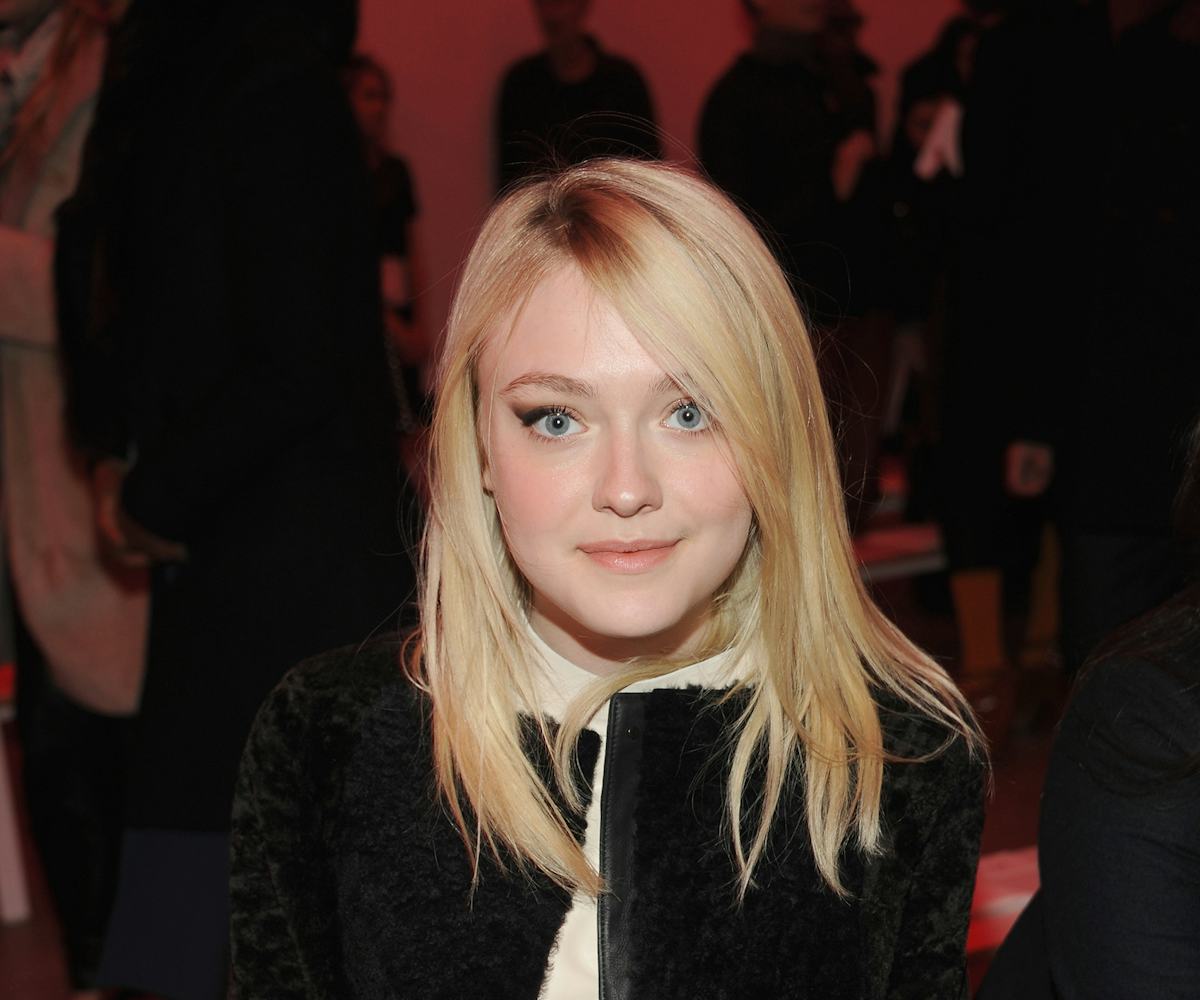 photos by getty images
beauty queen: dakota fanning
eyeshadow is your friend… and the secret to the smoky cat eye.
If there's one thing we can say for sure about Dakota and Elle Fanning (other than the fact that they're both amazing actresses), it's that they know how to experiment with eye makeup. (Remember their Dakota's pointed liner and Elle's blue winged shadow at the Met Ball?) So it should come as no surprise that Dakota has perfected the art of the eyeshadow-only cat eye.
We know what  you're thinking, "Eyeshadow-only cat eye?! Blasphemy!" but trust us, you can look like a '60s starlet without using liquid liner. It. Is. Possible. So take down the picture of Alexa Chung's eye makeup that's taped beside your beauty application mirror for just one second and try out the tips to get Dakota's bronzed, winged look. We promise it's worth it, trust.
GILD IT: Clinique All About Shadow Single in At Dusk -- $15
Start by applying Clinique's bronze-y shadowfrom the center of the lid outward, above the crease ever-so-slightly in a winged motion. The shadow should be heaviest on the lid from the center to the outer corner, lightening up into the cat eye and into the inner eye. 
WING IT: Maybelline Line Express Eyeliner in Ebony Black -- $3.75
Over the bronze shadow, apply an even line of this Maybelline pencil liner. Then accentuate it at the end into a cat eye shape and use the smudge sponge on the back of the pencil to blend it with the shadow. 
FLAUNT IT: Dior Show Mascara -- $25
No cat eye is really complete without mascara, and Dior Show is just the one you need to make your '60s look pop.