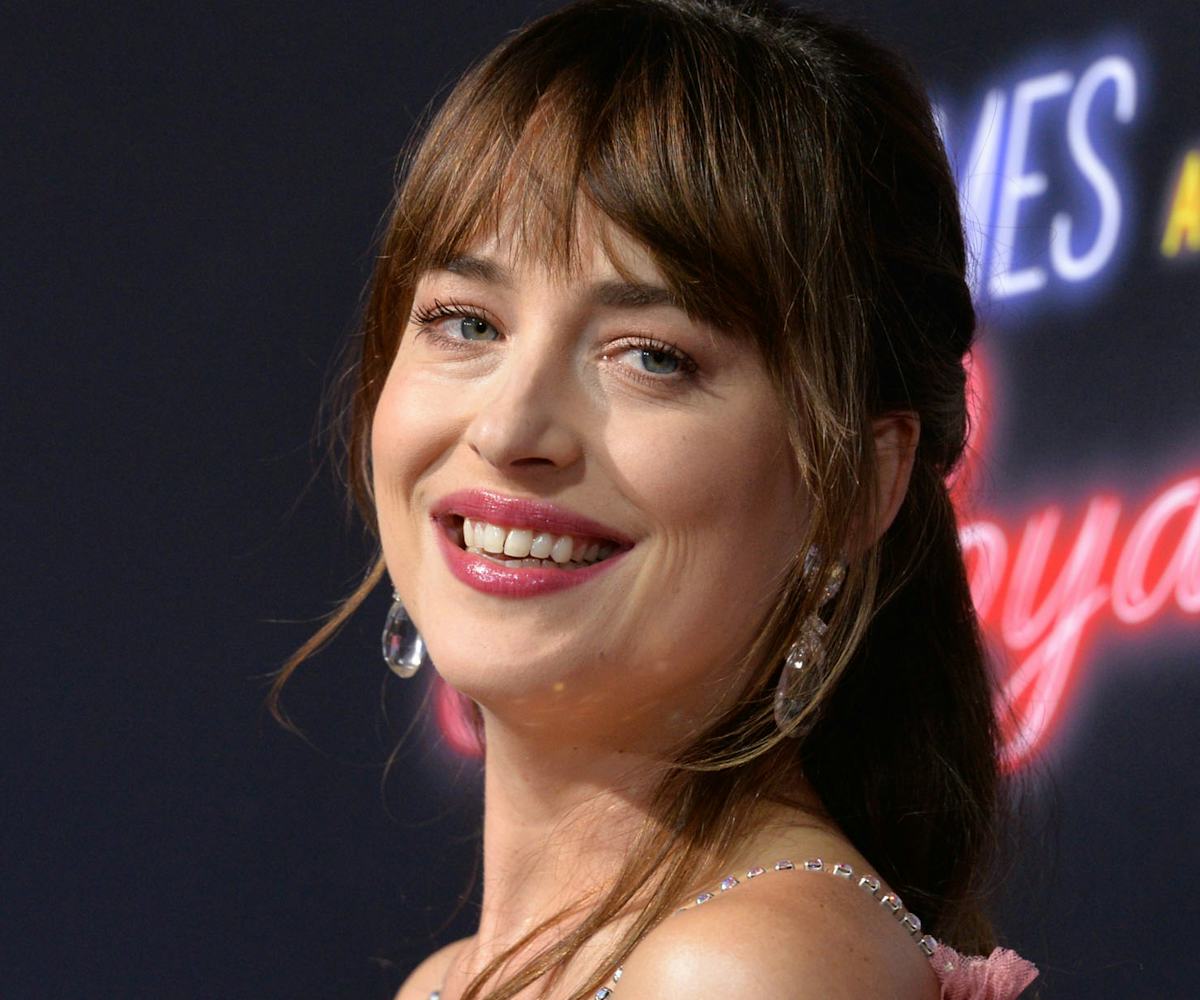 Photo by Michael Tullberg/Getty Images
Dakota Johnson Might Star In The 'Call Me By Your Name' Sequel
Dakota Johnson might play Armie Hammer's wife in the Call Me By Your Name sequel. In a recent profile in The New Yorker, director Luca Guadagnino said that Johnson will hopefully take the role when it comes time to make the second film.
Johnson and Guadagnino have worked closely together over the past few years. In 2016, Guadagnino tapped the actress for A Bigger Splash; most recently, he cast her as the lead in the soon-to-be-released Suspiria remake. 
Johnson's potential character "has to be a New England kind of hoochie woman," he told The New Yorker. "You have, maybe, five children." That's a pretty big family to produce in the time between where the original film left off and where the story presumably will pick up. When we last saw Hammer's Oliver, he was informing Elio (Timothée Chalamet) of his engagement to a woman, subsequently breaking everyone's heart. I'm not sure I'm ready to sob so much alongside these characters again, but here we go!