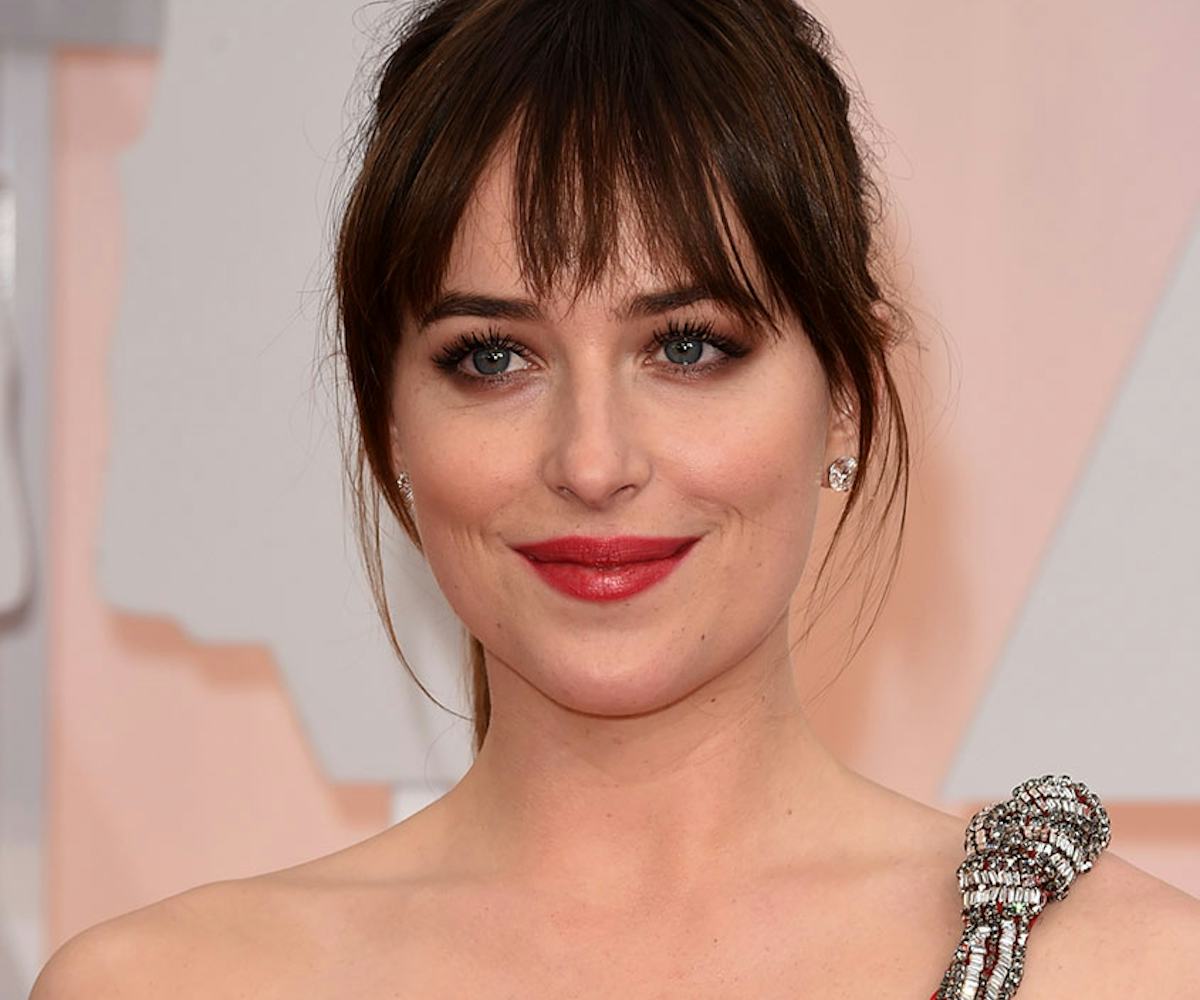 Photo by Jason Merritt / Getty Images
dakota johnson ditches her signature bangs
Fifty Shades of Grey star Dakota Johnson is a pretty obvious choice as a Cosmopolitan cover star—but what's interesting about her Cosmo Australia cover is that Johnson ditched her signature bangs. Opting for a Silverlake-cool-girl turned Old-Hollywood look, she's styled with a deep side part, blunt lob, and beachy waves, making her look virtually unrecognizable. But to quote Shakespeare, "A rose by any other name would smell as sweet"—and Johnson looks amazing (no shocker here).
Her infamous character, Anastasia Steele, is known for her mousy brown hair and no-fuss ponytail. But before Johnson signed onto the film, she had long, blonde hair. And yes, she had bangs. 
To all die-hard Fifty Shades fans, don't worry—based on her recent Academy Awards appearance and her SNL promo, Johnson currently has the brown hair and the bangs. So you can rest easy; the sequel will still show Steele in the same way you always envisioned her.
Photo via @cosmoaustralia's instagram