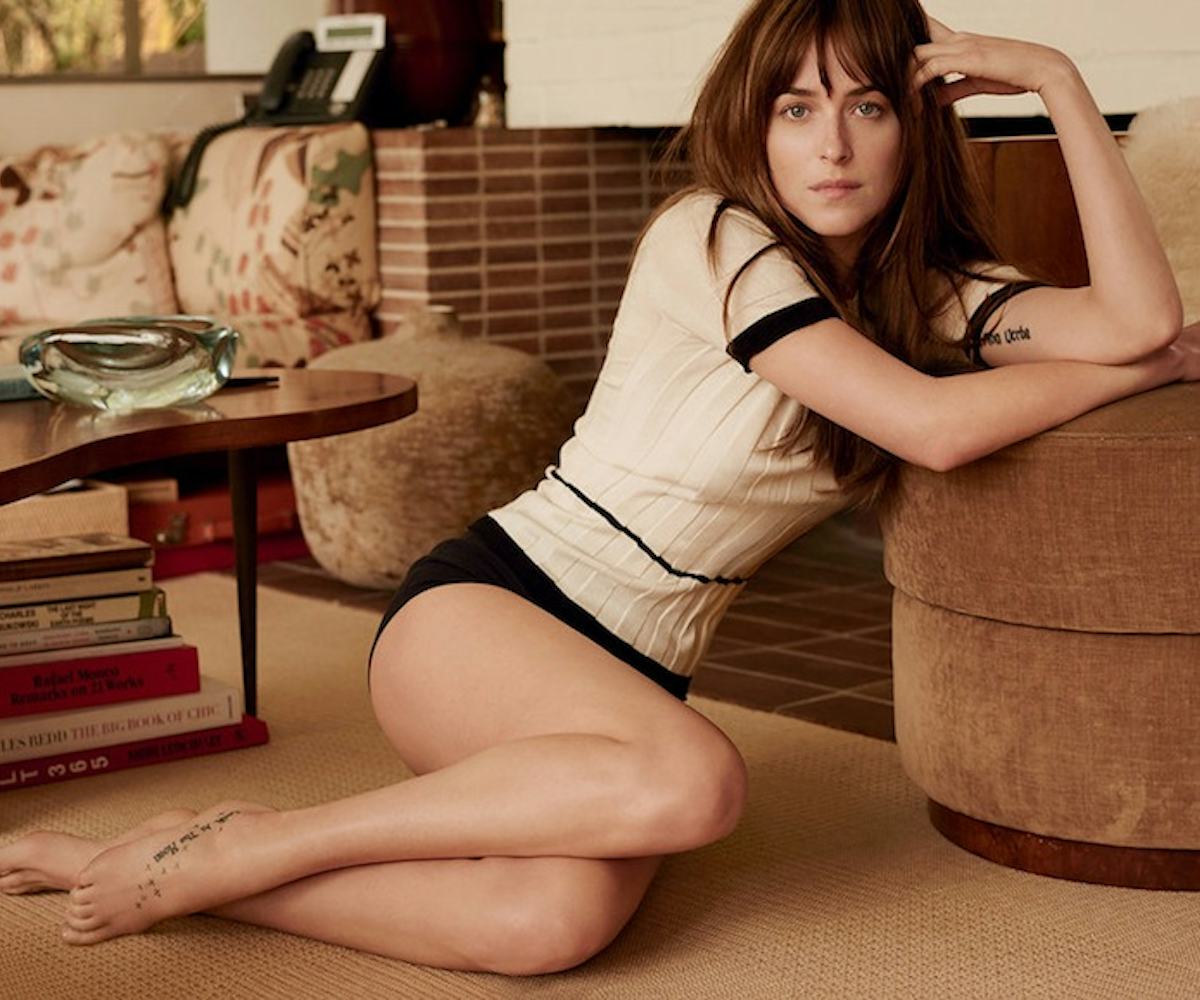 photographed by mario testino for vogue
dakota johnson is ready for all that fame, kinda
the '50 shades' star has landed her first vogue cover.
When it's not fawning over the A-list actresses, Vogue magazine loves breaking their mold by gifting their sought-after cover to a relativelty unknown ingenue, just before she's about to break huge. They gave Rooney Mara her first cover just before The Girl With the Dragon Tattoo made her megawatt star and fashion icon, and now Anna and Co. are making a similar bet on Fifty Shades of Grey lead, Dakota Johnson, who covers their February issue. The main arc of the Hamish Bowles-penned piece is that Johnson is bracing herself for an oncoming fame typhoon, and how she's relishing her last few weeks of relative anonymity: "My most favorite thing about London," the profile starts off, "is that nobody recognizes me. It's really . . . cool." 
But even though the 25 year old has yet to achieve global fame, the article still makes her out to be the jetsetting spawn of Hollywood royalty she is (her parents are Melanie Griffith and Don Johnson). Her life sounds like an endless string of fashion shows, chauffeured cars, and sleepovers at Kate Moss' house—basically the life of a huge star without all the cameras and autographs. Still, Johnson seems to realize that her dreamy life is about to become a personal hell filled with getting paid millions of dollars to play make-believe and everyone telling you how amazing you are:
"I think about my dwindling anonymity and that's really scary because a very large part of me would be perfectly happy living on a ranch in Colorado and having babies and chickens and horses — which I will do anyway."  
Scroll down for a look at the Mario Testino=shot photos.