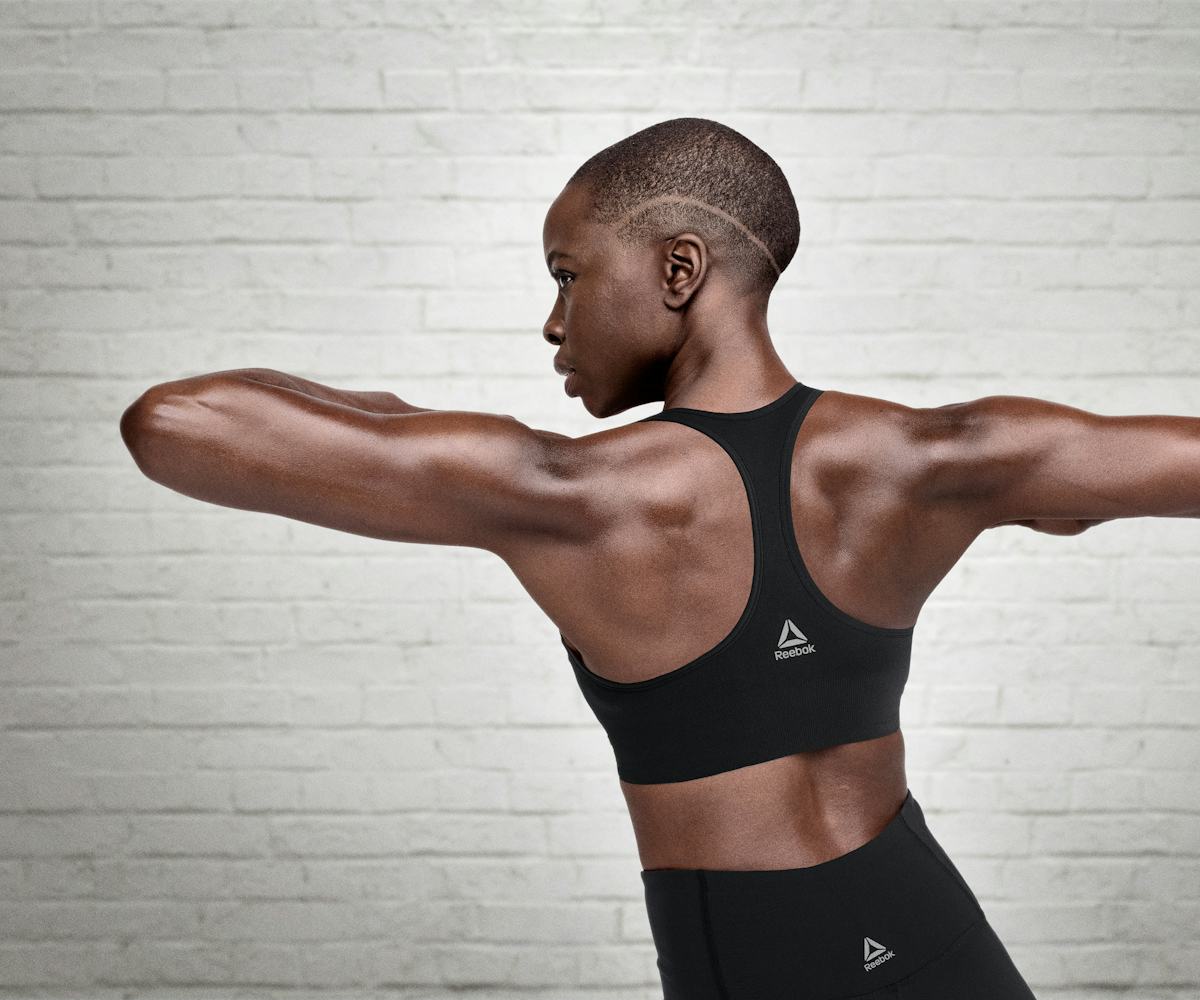 Photo courtesy of Reebok
Real-Life Warrior Danai Gurira Is The Newest Face Of Reebok
The 'Black Panther' star joins Ariana Grande and Gal Gadot
Reebok added a new name to its growing list of celebrity partnerships: Danai Gurira. The Black Panther star, who will appear in the brand's forthcoming campaign later this year, plans to use this new role to inspire women to explore the connection between physical and mental strength.
Gurira is certainly a fitting choice for the campaign, seeing as her physical strength (have you seen her as the leader of female warriors in Black Panther?!) is matched by her powerful role as an activist and champion for women's rights. In a statement regarding her Reebok campaign, she explains that "strength sits at the center of my personal beliefs and the characters I portray, but only recently has it become culturally synonymous with what it means to be a woman."
Reebok has recently focused on expanding its roster to include strong women celebs in an effort to encourage women to adopt a healthy lifestyle and achieve their goals. Gurira joins the likes of Ariana Grande and Gal Gadot with her partnership with the sports giant. 
"My goal is to work with Reebok to galvanize women in all communities to find strength within themselves so that we may continue to lead this cultural revolution," she says of her choice to partner with the brand. "Each one of us should be hero to each other."
As a part of the campaign, Gurira wrote and released a passionate letter to her younger self, encouraging her to listen to herself and stop doubting her abilities. Read it in full, below.