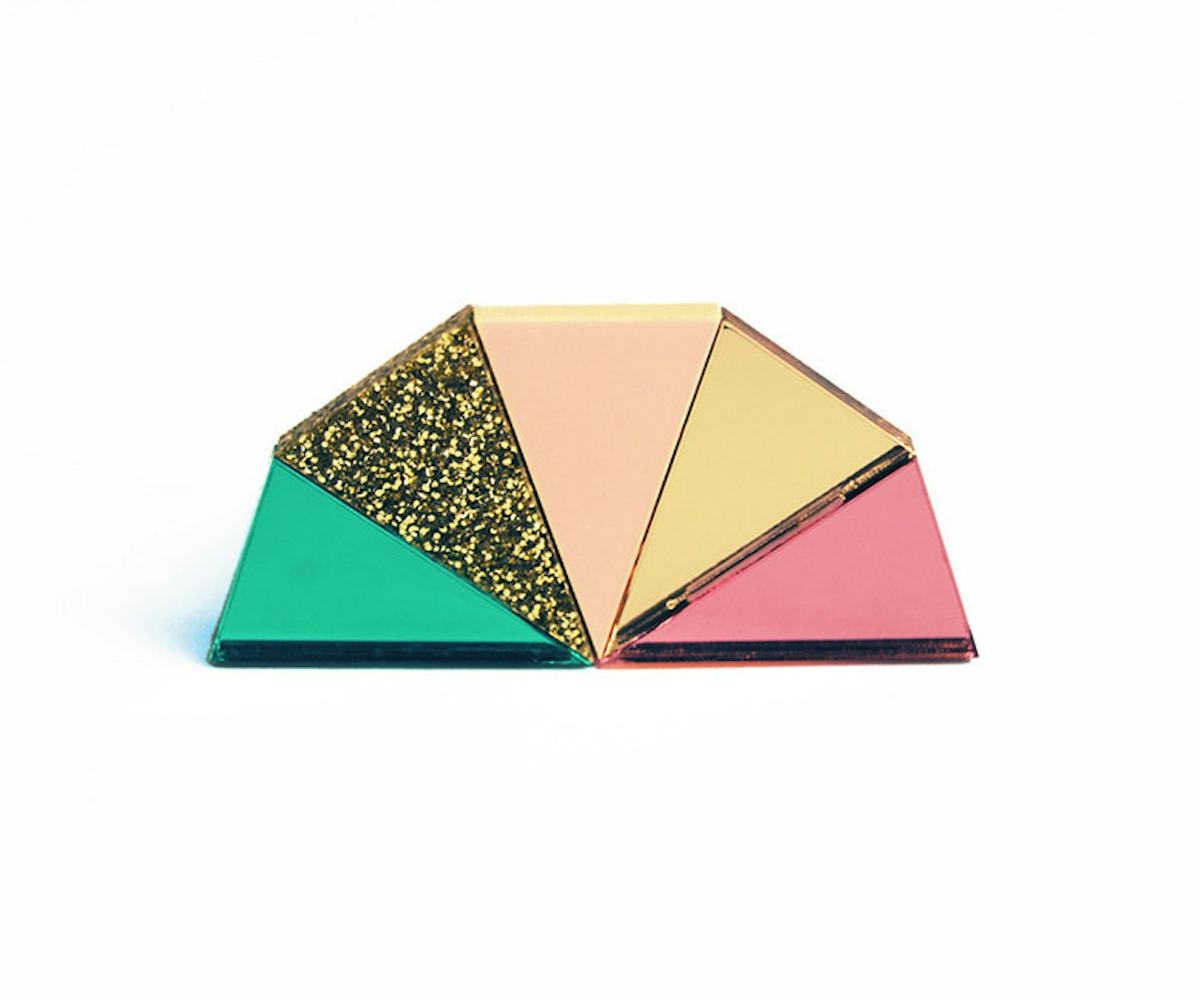 editor's pick: disco fever
take home a piece of the dance floor with this retro-inspired ring
Let's face it, if a twenty-something girl from 2014 were the lead character in a flick like Back to the Future, she'd definitely take home something vintage from her adventures. Because, seriously, if I'm going to make a pit stop in the roaring '20s, the (I'm guesssing) completely strange time that is 3014, or the epic years of Studio 54, you can bet I'm going to snag a pair of satin gloves from a famous flapper, purchase a totally crazy necklace from the weird future, and take home something from a retro dance party. Lucky for all of us, we can actually have a piece of that retro dance party, thanks to this Dance Floor Ring by Suzywan Deluxe.
When it comes to traveling back in time to a '70s disco club, you can pretty much expect a whirlwind of color, glitter overload, and a spinning ball made of mirrors to await you as you step out of your DeLorean. If you could put all of that together into a little gobstopper sized gem to take back to 2014 with you, it would totally be this ring. It looks like someone hit up a discotheque, stomped a piece of the stage with their platforms and mashed it up with some leftover glitter from the dance floor, to make a rad and completely wearable piece of history--but if you were thinking it looks more like half of the wheel from The Wheel of Fortune, that would also be correct.
So, if you're looking for a way to bring some retro into your day (without getting a pixie cut, sporting bell bottoms, or hanging out with a crazy old inventor) this ring is definitely the way to go. Get it right now in the NYLON Shop!