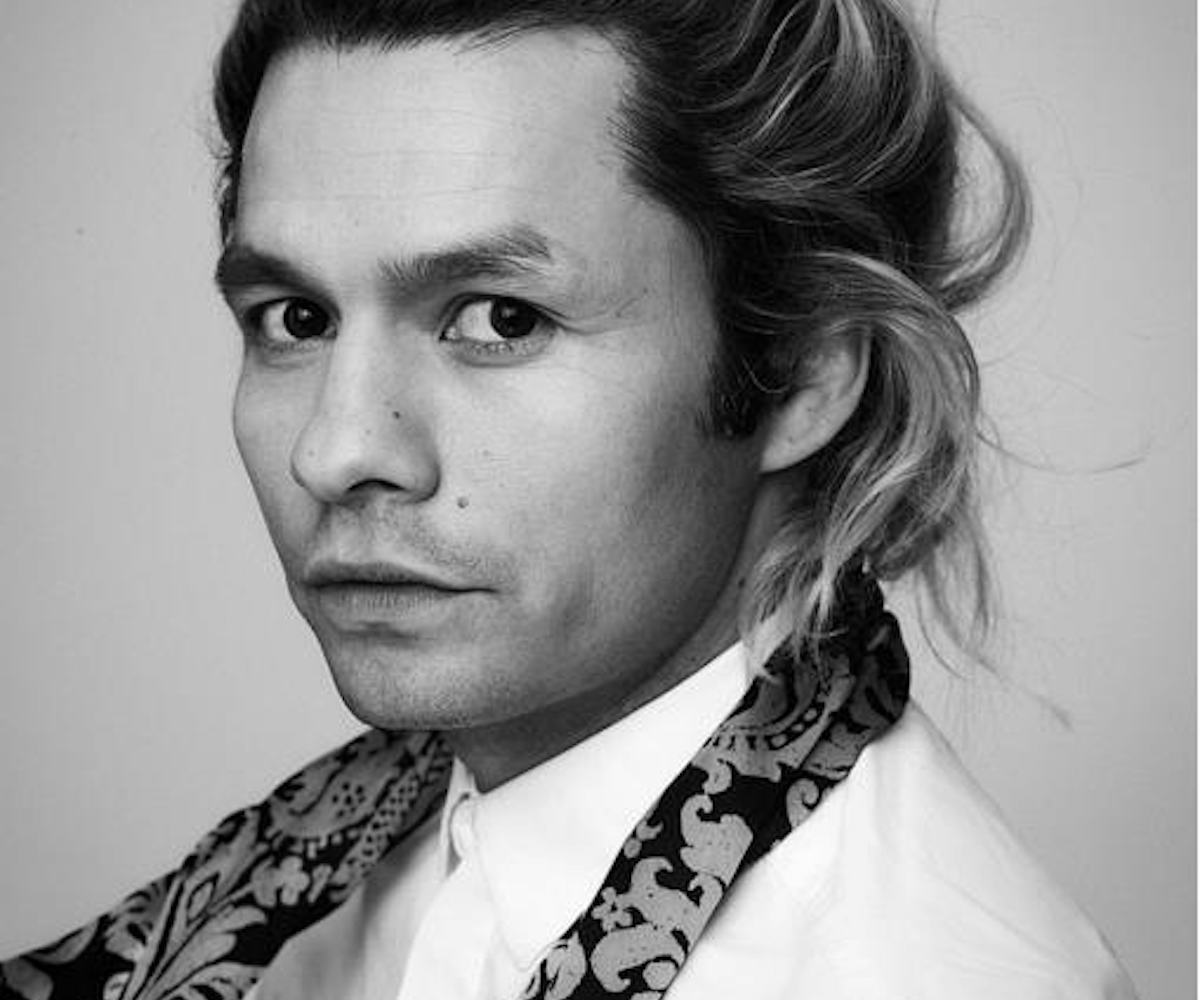 Photo courtesy of Daniel Moon
Meet Hollywood's Favorite Hair Colorist: Daniel Moon
The color expert talks to us about the future of #hairgoals
When it comes to hair color, there may be no greater expert than L.A.-based Daniel Moon, hair color extraordinaire and brain behind the ever-sparkling Major Moonshine. With fans like Nicole Richie (remember that iconic lavender Richie rocked on the cover of Paper? Yeah, you can thank Moon for that), Katy Perry, and Kate Hudson, he's built quite the resume of colors, styles, and clients.
Moon first got his start in the realm of hair in quite an unlikely way—his high school sports teams. He began bleaching and coloring his teammates' hair for games, which eventually lead to a full-on, successful career. Years later, Moon has seen and done it all, drawing inspiration from things like high fashion, punk, and paintings—and the unexpected. "What inspires me the most is something when it's taken out of context," he says. Whether it's plants, or trees, or sunsets, Moon takes nods from it all, painting his clients' hair fiery reds, vibrant aquamarines, and all things in-between.
If you really want to talk #hairgoals, you can thank Moon for making glitter roots an easily accessible thing for all. His brand Major Moonshine, which he considers an extension of temporary hair color, is his line of glitter hair gel, available in a rainbow variety of shades—which was born out of a seemingly impossible request from a client. "Someone asked me to create a gold hair color, and then asked if it was possible to do chrome. I was like, 'Uh yeah, I'll figure it out, just give me a second.'" And figure out it out is exactly what he did. "I went home, threw some product together, mixed it up, and I was like, 'holy smokes, this is good.' Then from there, Major Moonshine was born. I fell in love with it—I fell in love with the branding, I fell in love with the packaging. I fell in love with the experience of being connected to things that you like." 
Whether you're dyeing your hair various shades of neon or throwing a little sparkle on your roots or ends, to Moon, hair color is a source of identity and boosting self-confidence. "I think it keeps you fresh in people's minds," he told me. "It's an easy topic—an icebreaker. People say, 'Oh, you changed your hair?' 'Oh my, your hair! I can't keep up with you.'" As someone who changes their hair color almost monthly, I can agree that it definitely helps break the ice. 
But what we really wanted to know is what the next hot color will be.
However, Moon doesn't feel that the next big thing will be a particular color, but rather a new way of doing color. "Colored hair has been really popular for probably the last two years—it's getting kind of normal," he says. "With Pinterest and Instagram, a lot of things have pretty much been done. The next wave? I don't know. I'm still a big believer in temporary hair colors. I think we've got to make them faster. I think colored hairsprays will become popular—they're not messy and the application process is really fun, especially if you're spraying somebody."
Perhaps a new line of colored hairsprays will be the next product from Major Moonshine?