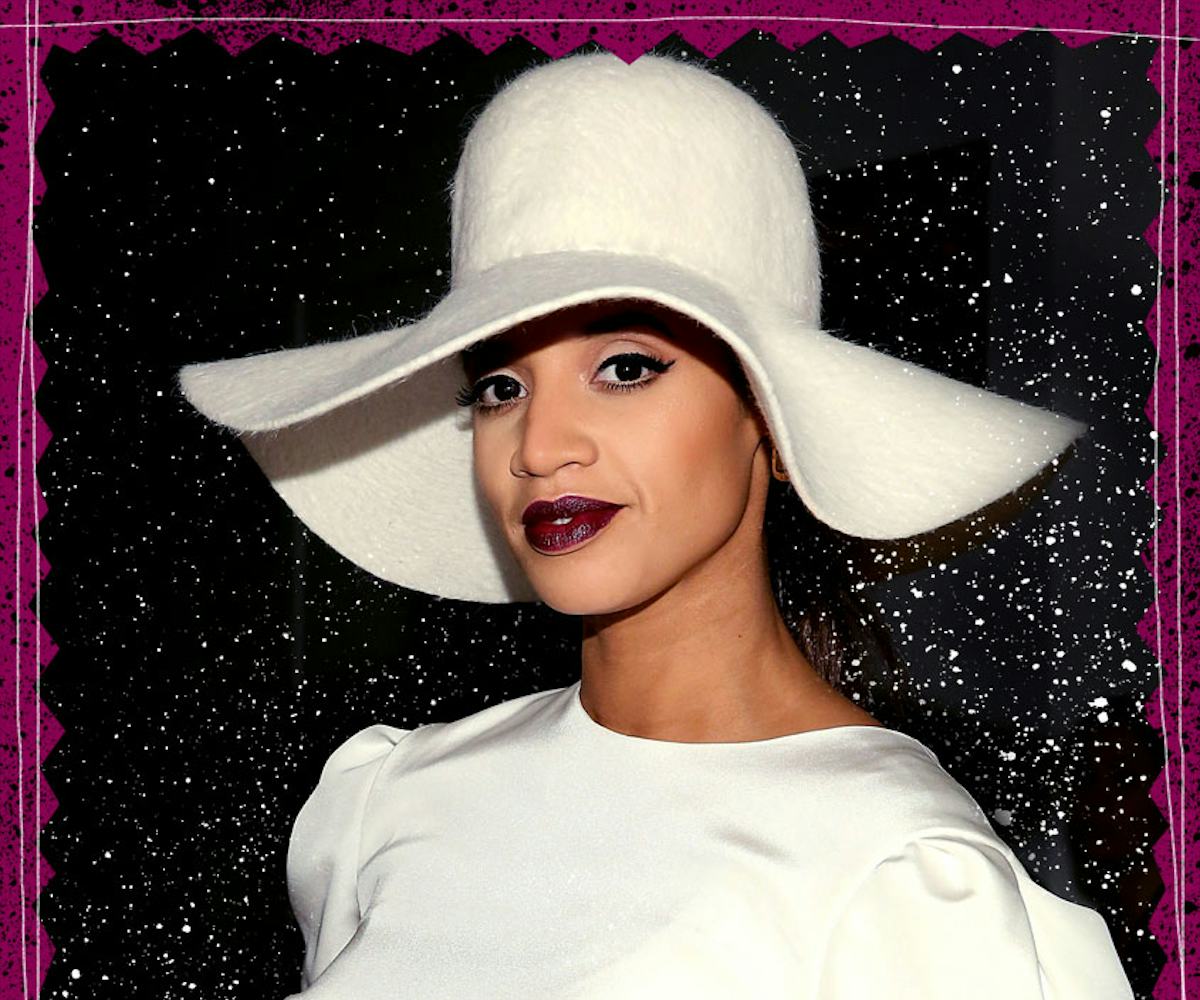 Photo by Mireya Acierto / Getty Images
dascha polanco on her new role
in "the cobbler," out today
Dascha Polanco is best known for her poignant portrayal of Dayanara Diaz in Orange Is The New Black, but for an actress so incredibly talented, that's sure to only be the beginning of a long and dynamic career. She's in The Cobbler, the new Adam Sandler film which comes out today, so we caught up with her to talk about her new role, as well as what it's like to be a Latina in Hollywood.
So you're Method Man's girlfriend in the movie. Were you a fan of his music growing up?
"I am a fan of his music. He was one of my crushes. It was funny, I got to work with him in my hometown in Brooklyn, and artistically, creatively I saw a side of him–he's so professional, such a great, powerful individual, gentleman, easy to work with, very welcoming and kind to new talent."
Between him and Adam, were you star struck?
"I tend to get shy when I get star struck, as outgoing as I am. I do the opposite. I start to withdraw. I was nervous at first cause I didn't know what to expect. And the history I had with him, I had his posters in my bedroom. He had no idea. It was like this is really surreal. And being part of an Adam Sandler movie, I was just grateful and humbled. I was so excited by the whole thing."
Stepping into someone else's shoes for a while, like in the movie, it's not unlike being an actor.
"To me, it was genius to be able to use that as a way of understanding others, getting into backstory. Growing up I always wanted to step in and become something and then go back to being myself. I think the movie is accepting, and that's one thing I love about The Cobbler."
Is it hard to avoid typecasting in Hollywood?
"I would think as a Latina I would have ample opportunities. But it's a challenge. There's not a lot of writing or maybe there's not a lot of perception that a Latina like myself can play a variety of roles. So I'm putting myself out there and auditioning for dramatic roles, a suburban woman, young, college, whatever. I can be right for playing many roles and I'm looking forward to either being part of it or making changes that can do more."
A USC Annenberg study showed that Latinos made up only 4.5% of the roles in the top 100 movies of 2013. 
"When I see 8% of Hollywood is Latino and all these small percentages it's a little discouraging and it has been while growing up. It's one of those things that has caused me to be afraid to move forward, to be intimidated by everything that's going on. We're talking about when I was 13. Now I'm in it to win. Once you open the door to opportunity you have to retain that. You have to work harder to do what you have to do, either that or collaborate."