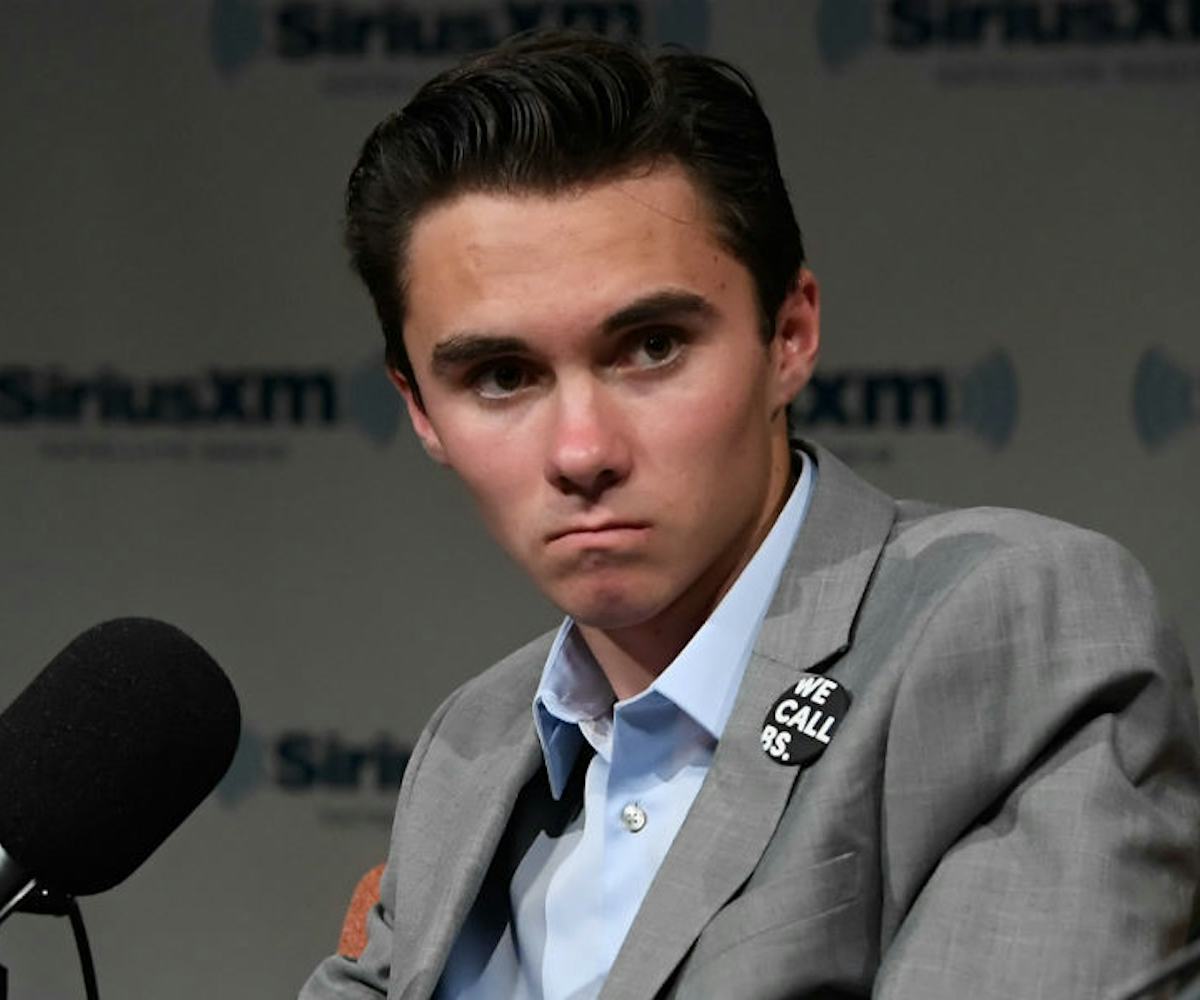 Photo by Larry French/Getty Images for SiriusXM.
TV Host Resigns After Threatening Parkland Survivor
Jamie Allman went after David Hogg in a since-deleted tweet
Hey, quick question: What is it about high school students that people find so threatening? Is it the fact that they're working to make the world a better place, or that they're working to make themselves better people? The most recent to go after an unsuspecting student is conservative St. Louis TV and radio host Jamie Allman who threatened Parkland survivor David Hogg.
Two days before, Hogg went head-to-head with Fox News host Laura Ingraham after she made fun of him for not getting into certain colleges, Allman wrote that he was "preparing" to assault the 17-year-old. A quickly-deleted tweet read: "When we kick their ass they all like to claim we're drunk. I've been hanging out getting ready to ram a hot poker up David Hogg's ass tomorrow. Busy working. Preparing." On Tuesday, Sinclair Broadcast Group, which owns the St. Louis television station, confirmed to CNN that Allman has resigned and that his show has been canceled.
What does Hogg think of Allman's vile comments? He has more important things to worry about. He told the Sun Sentinel on Tuesday: "It doesn't really matter what people say. I'd rather not respond, because I don't want the focus to be on me. I want the focus to be on the kids who are dying from gun violence every day."