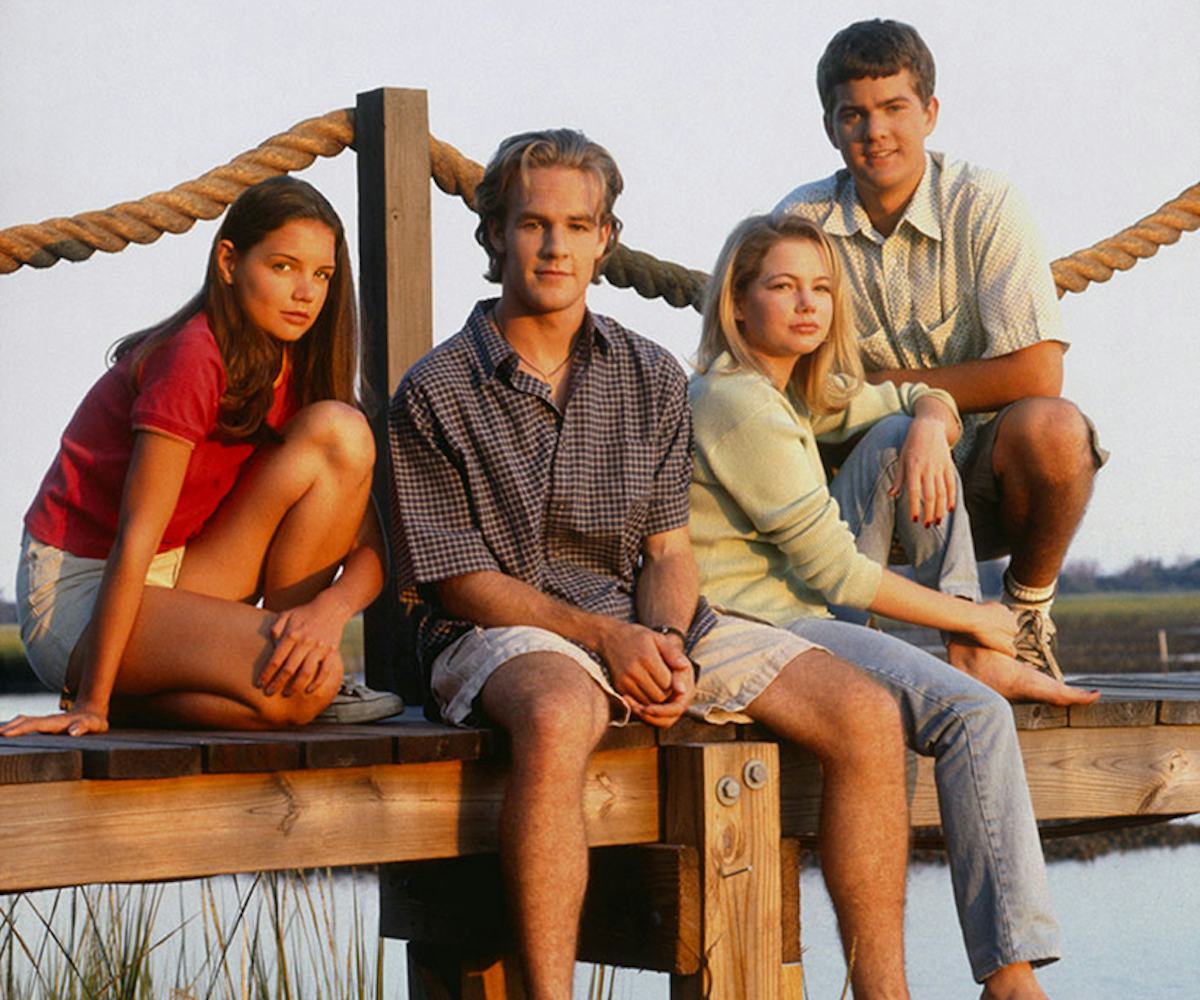 photo courtesy of sony pictures
the biggest 'dawson's creek' bromance is still alive
leery and witter reunite!
Spoiler Alert: Even though Pacey ends up with Dawson's soulmate during the final episode of '90s teen drama series Dawson's Creek, we all like to think that the dudes, Dawson Leery and Pacey Witter, somehow find a way to stay friends. After all, they had been BFFs since they were little kids and had been through so much together that the thought of them not hanging out at bars later in life just makes us feel sad. That's why we're kind of living in a TV dreamworld through this TwitPic posted by James Van Der Beek yesterday, which features co-star Joshua Jackson and the ultimate bro hug.
Although this photo shows two real dudes, having a real-life reunion, we like to think of it more as Dawson and Pacey just getting together for drinks to talk about Dawson's movie deals and how much Pacey's kids look exactly like Joey Potter—and we couldn't be happier to see that this bromance is still aflame, even after 11 long years since the series' ending.